This aluminum foil box bottom coffee bag is well intended for the standup package for 1 kilograms roasted coffee beans with below advantages.
Great standup profile
Robust enough for product protection
High barrier performance to keep the original flavor as long as possible
Perfecet matte black appearance
Of course, customer artwork can be printed up to 10 colors with exquisite visual effect and amazing branding effect.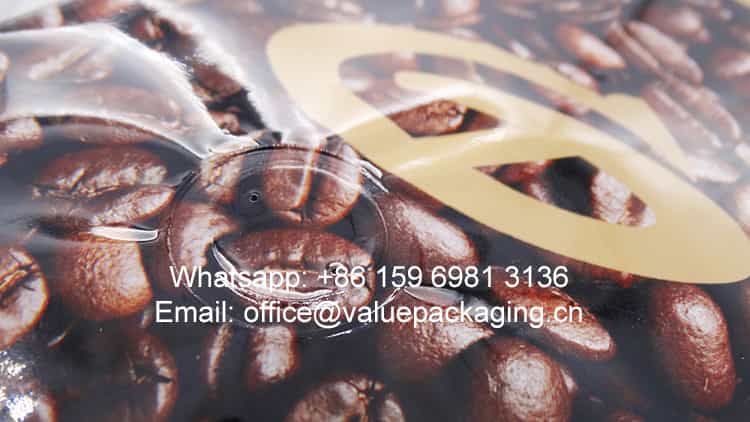 Before an order of this 1000 grams roasted beans bag is produced, the first important thing is to figure out the package dimension, which decides the filled level and final package profile. So, let's get more into this bag.
Package dimension of 1000 grams flat bottom coffee pouch
Width: 160mm
Height: 326mm
Gusset: 96mm
Edge Seal: 8mm
The dimensions are labeled on the below layout of 1000 grams roasted beans package.
Filled Level of 1000g aluminum foil box bottom coffee bag
With the roasted beans in hand, we are going to perform the fill test into this package. The density for our coffee beans is 370grams/1000ml, and below pictures showed the inside filled level of 1000 grams of beans.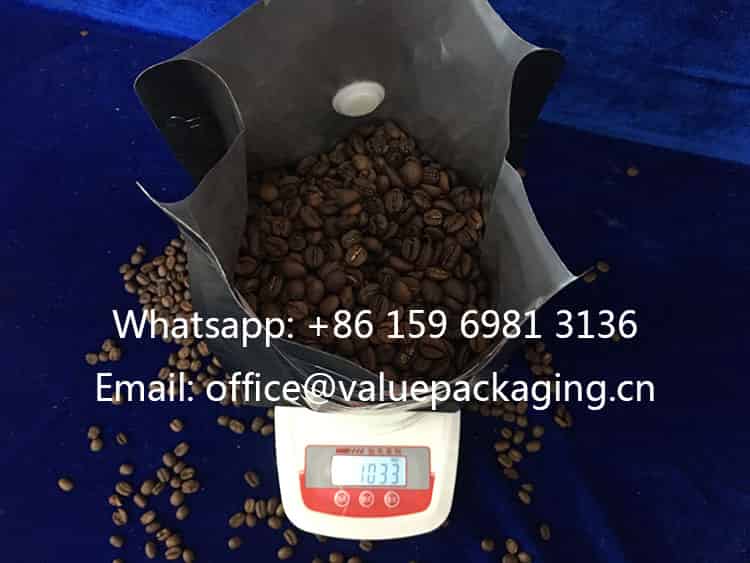 When we press the foil layers on top, and it seals into a pouch, with filled level around 60~% of the total height, with some sapce left below the zipper. So this coffee bag with dimension W160XH325+Gusset96mm should be so fine for 1 lilograms products.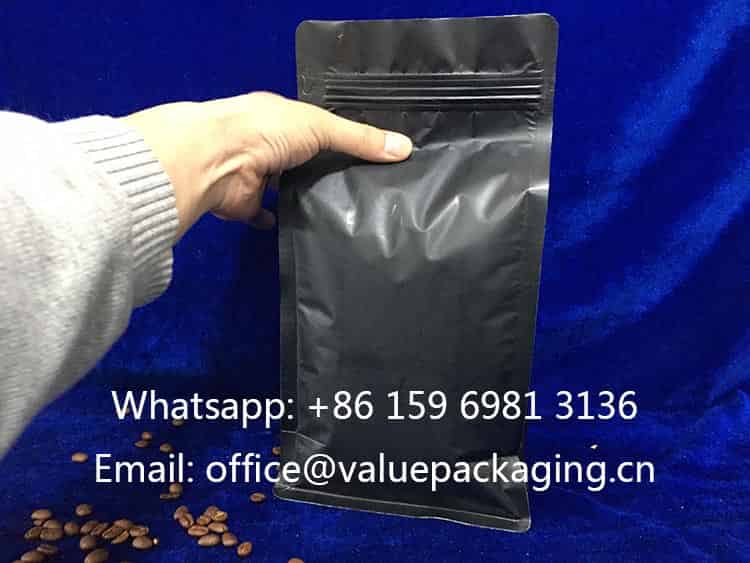 Test video of 1000 grams flat bottom coffee bag
We got this test process recorded by video, and you may get a further understanding on the filled effect of this 1000 grams flat bottom coffee bag by watching below video.
Bag Dimension Test Report of 1000 grams box bottom coffee bag
We include all the details of this test, and issue this bag dimension test report, as attached. You may just share it with your customer whenever necessary.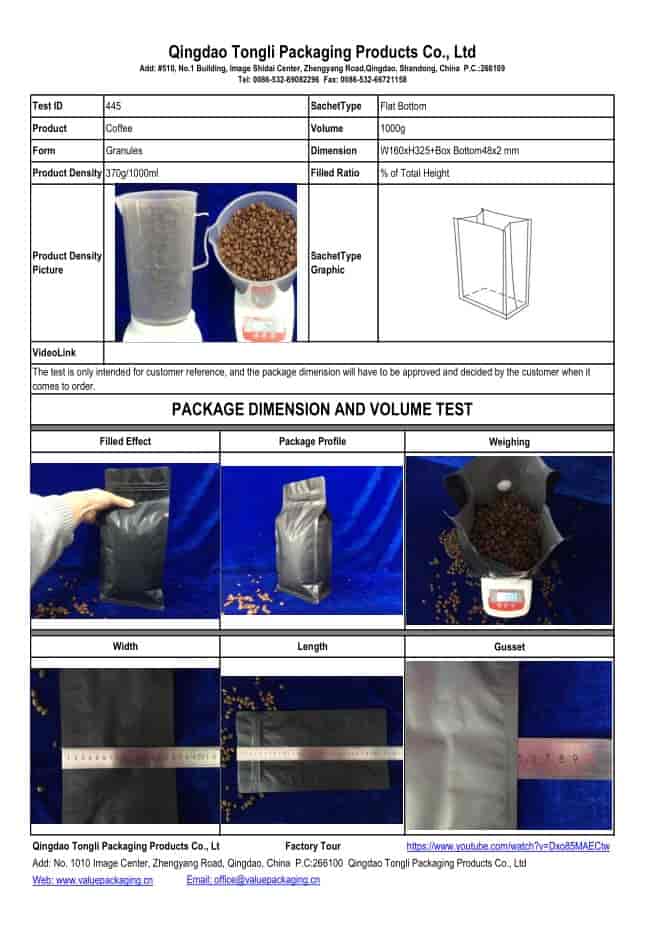 Artwork Design Template of 1000g aluminum foil box bottom coffee bag
The artwork design template should be helpful when you plan to print your logo and eye-catching artwork on this coffee bag, and you may just download it and send it to your design to fill the creative artwork. You are advised to feedback to us with Illustrator or PDF file with high quality (>= 300PPI)
OK, that's what I have to say regarding the packaging dimension of this 1000 grams flat bottom coffee pouch, and just reach me if you have any questions regarding coffee packages.