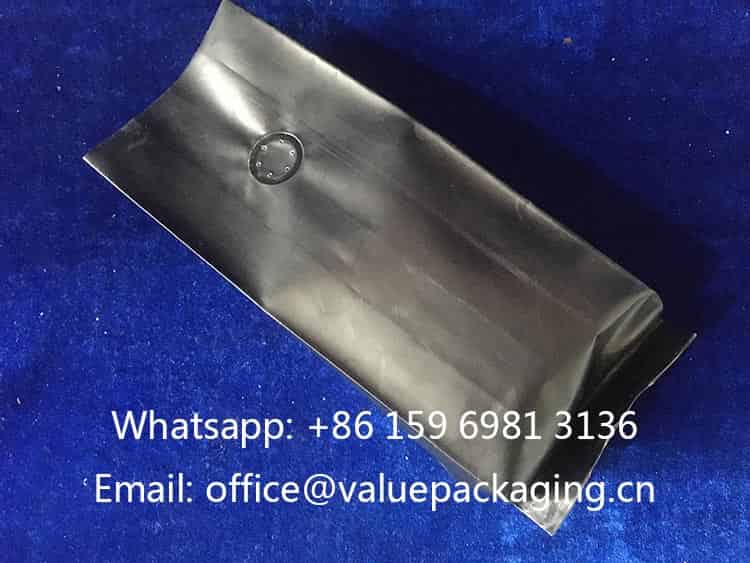 This matte black appearance coffee bag is well intended for holding 8oz roasted coffee beans, with excellent standup effect and profile. The side gusset part will be expanded into a round figure after products filled. There is not re-sealable zipper applied on the package.
Before getting a good package like this produced, we would like to share the package dimension and final filled effect for this 8oz coffee bag, hope it is helpful for the customers.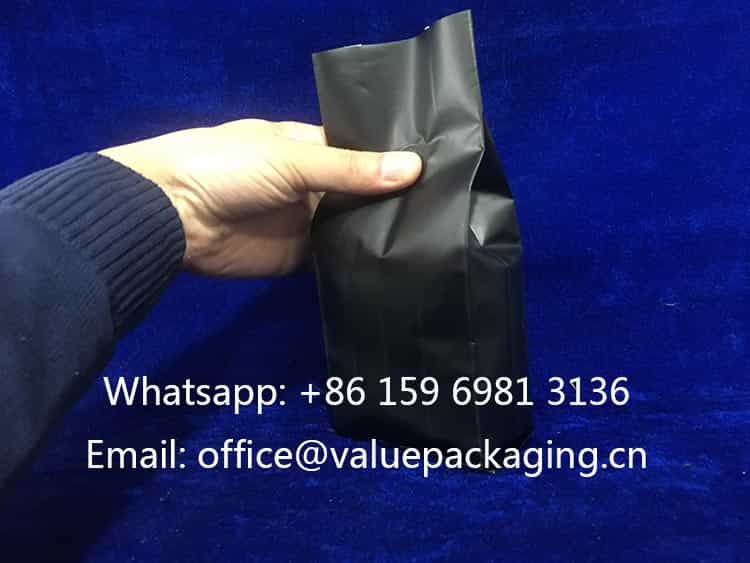 Filled Level
The below picture shows the filled level of 8oz roasted beans filled into the package, with about 70% of total height taken, that would be also easy for the top sealing operations.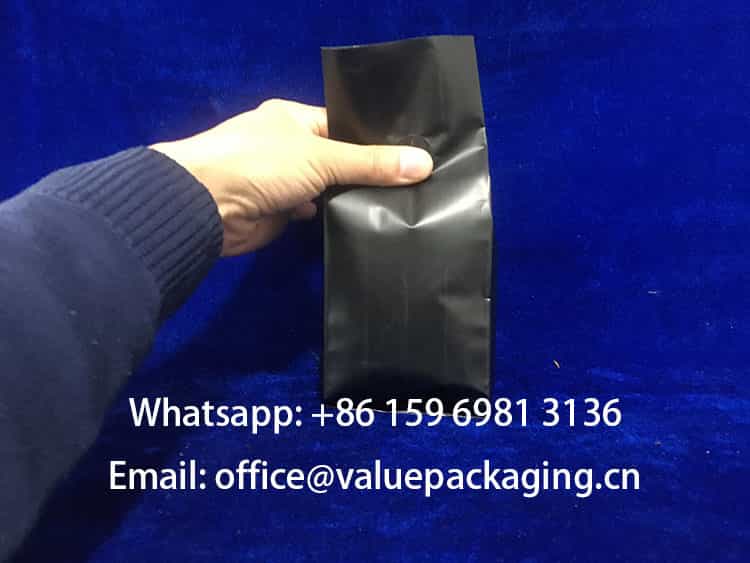 Package Dimension
Width: 90mm
Height: 250mm
Gusset: 50mm
Back Seal: 10mm
For the dimension measuring, please check the pictures in the dimension test report attached below.
Test Video
Here is the video showing the progress of this dimension test of this 8oz quad sealed gusset coffee bag.
Package Dimension Test Report
Against each bag, there will be a package dimension test report issued, with all the details included. One fundamental thing is the density of coffee beans used, as it matters so much on the bag size and final package profile. In this test report, the density of coffee beans we use is 370grams/1000ml, as below picture.
Below is the dimension and volume test for this 8oz coffee bag ,and you may forward the PDF file to your customers wheneven you need.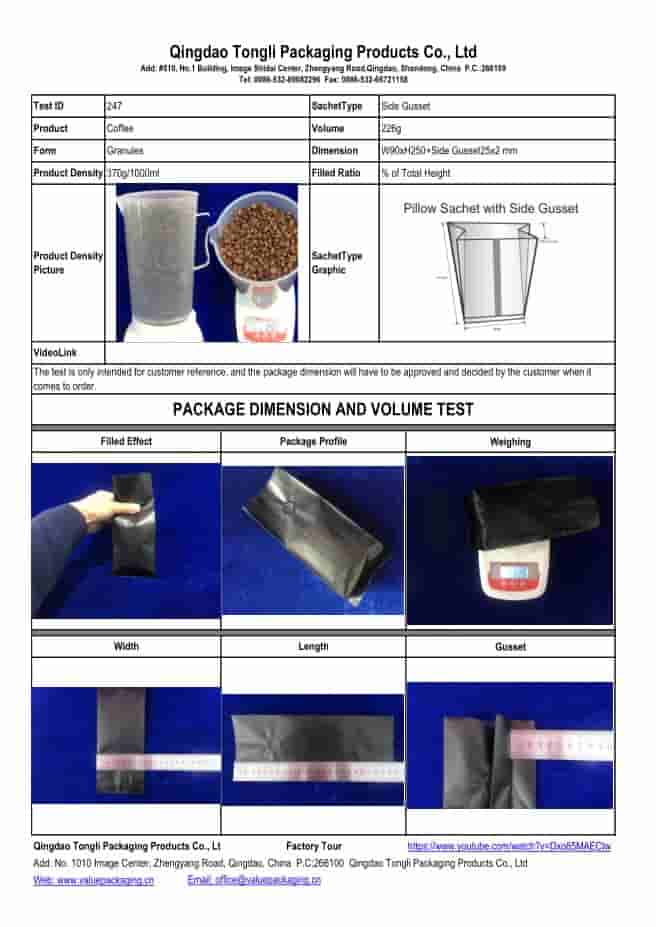 Artwork Design Template
This artwork design template should be helpful when you need to fill your logo and artwork and you may just share this file with your designer, and feedback to us with Illustrator or PDF file. We will have to work out the best effect onto your expected package.
OK, that's all we have to say regarding the bag size for 8oz quad seal gusset coffee bag, and you may just reach us if you need other assistance.