Some customers would like to present their roasted beans products in 1 pound package in bottom gusseted standup pouch, which is of the lowest cost among the standing coffee bags. Before moving to produce of this 1 pound coffee bag, we need to finalize a suitable dimension that is able to hold 1 pound coffee beans, and at the same time, present your expected package profile.
So in this post, we are going to share the dimension of 1 pound glossy black coffee bag produced for our Canada customer, and hope it helps for your decesion.
Foil Material Structures
The foil structure for this glossy black 1 pound coffee bag is PET12/VMPET12/LDPE130, with total thickness 155 microns, that is in good stiffness, and able to stand up well.
PET12, means 12 microns PET film
VMPET12, means vacuum metallized PET film 12 microns
LDPE130, means low density polyethylene film 130 microns
Bag Layout
Below graphic shows the layout of 908g coffee bag with bottom gusseted, inner zipper applied. The place of degassing valve will be finalized upon the requirements of the customer.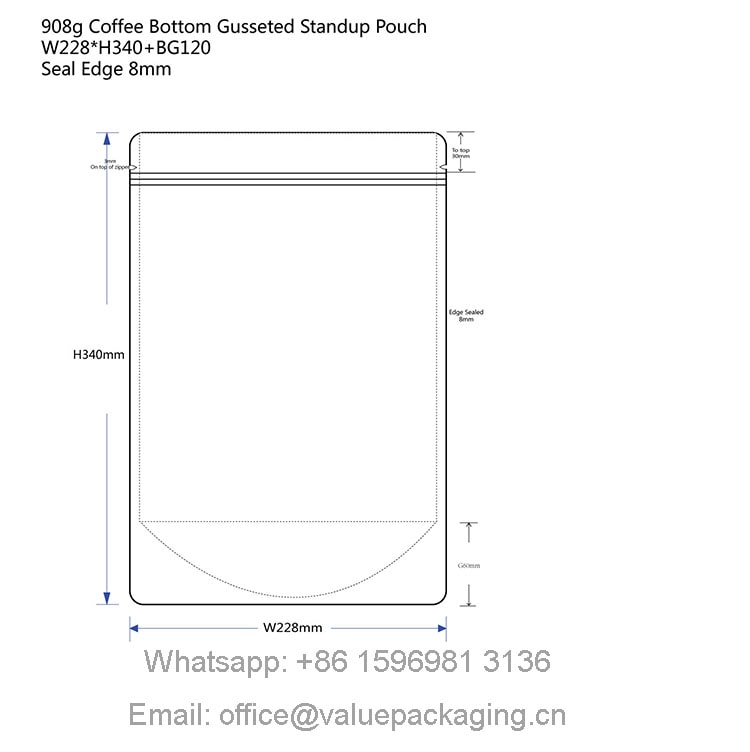 Filled Effect
Below picture shows the filled effect with 1 pound coffee beans filled into the package.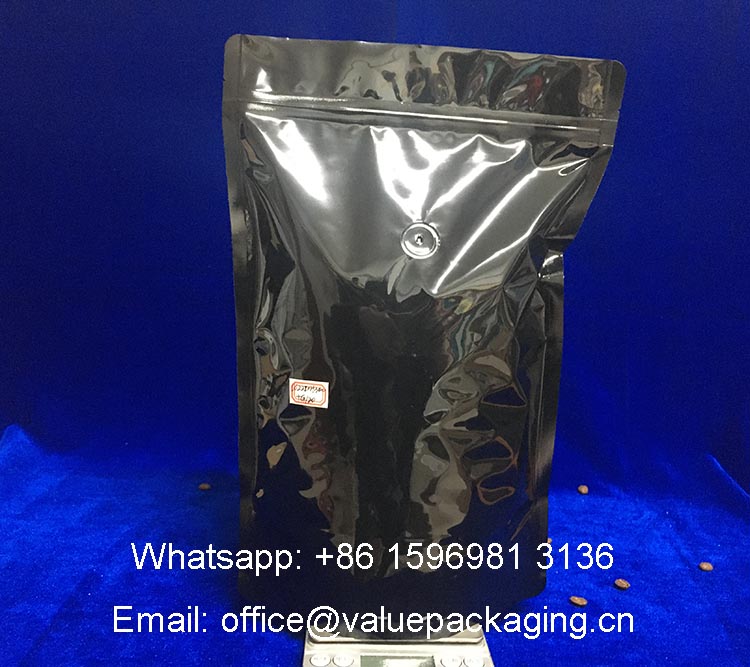 Video test
We get the dimension measured and filling process in this video, watch it if you interest.
Ok, if you are looking for the dimensions for other volumes, you may read this post here.