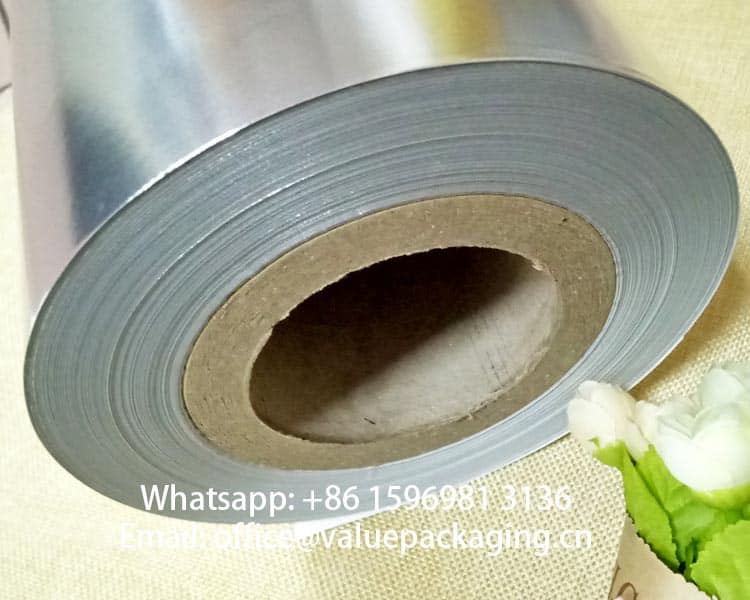 Some customers would like to achieve 100% compostable packages for their amazing products, and sometimes, an aluminized layer is needed inside the package to keep the products in original freshness and fragrance as long as possible.
So, metallized paper comes to a top option.
Then follow the question most customers concern about -Is metallized paper fully compostable?
To answer this question, we will have to trace back to the formulation and structure for metallized paper, with graphic shown in the below picture.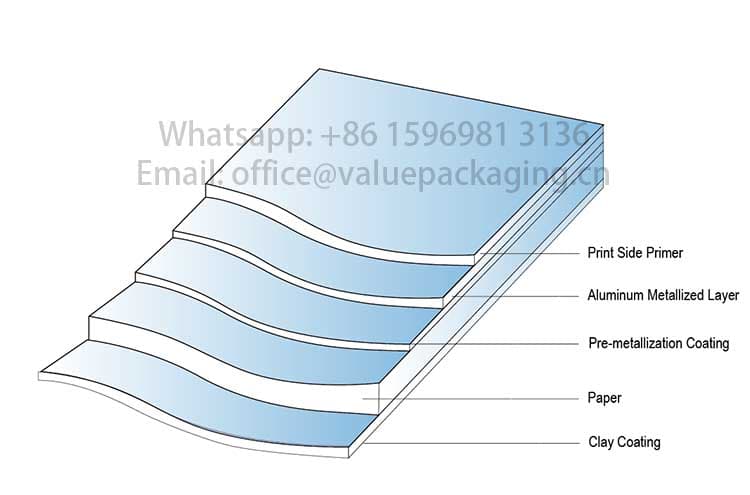 Paper, undoubtfully, is compostable, as it is made from fiber plant, which comes to earth, and back to earth.
Clay coating to the paper substrate, which is quite like the white clay applied to the walls, is compatible to earth soil, so it should be considered eco-friendly and compostable.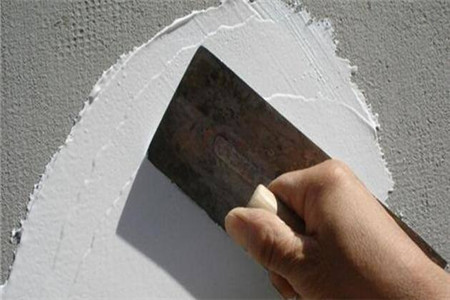 The pre-metalization coating, which works as an adhesion assistant agent, is sometimes chemicals lacquer, with weight 1-2 g per square meter, very subtle to consider.
Aluminum metallized layer, is realized from aluminum wire with purity higher than 99.9999% and evaporated onto the surface, and it will react with the water moisture and oxygen in natural conditions.
Read here for more understanding.
The top print side primer, is mainly a clear lacquer varnish, which is usually water-type, with thickness about 1-2 gsm, that is quite alike the print inks in the compostable foil laminate.
So, up to now, we can not consider metallized paper as 100% compostable, however 98~99% of its components can be compostable, so usually in commercial use, people take metallized paper as compostable film materials.
Below pictures shows the test of metallized paper buried in nature solid conditions, and see how it degrade in home/garden environments. You may click the picture for more understanding.
To realize compostable foil laminate materials, metallized paper will have to be further laminated with other compostable film material, which would be introduced in future posts. For any questions regarding compostable materials, you are welcome to leave a comment or just reach us at office@valuepackaging.cn