When we try to locate a packaging foil material for our products, of course, we need to locate enough quality at the loest cost. PET12/VMPET12/LLDPE should be considered as one of the most common used foil laminate that acheive the fine package for most products, with superior advantages. In this post, we are going to give a further analysis on this foil, so the customers can get a good understanding on this.
Foil Structure
PET12/VMPET12/LLDPE foil structure achieve the mult-functioin for the foil laminate with each layer function as below.
PET12, means polyester film 12 microns, works as the outer print substrate layer. PET film is considered as one of the best substrate films to process print,coating and laminate craftsmanship.
VMPET12, means metallized polyester film, 12 micron, that is considered as one of the best barrier film materials in the flexible packaging industry, works as middle bone layer and barrier layer.
LLDPE film, short for linear low density polyethylene film, works as inner sealing layer.

Print Effect
This foil structure is able to present execellent print effect, as of below reasons
Good clarity for PET film
Good dyne level for PET film
Sufficient leveling for inks
Metallized PET film works as reflective background, that is able to create much more solid effect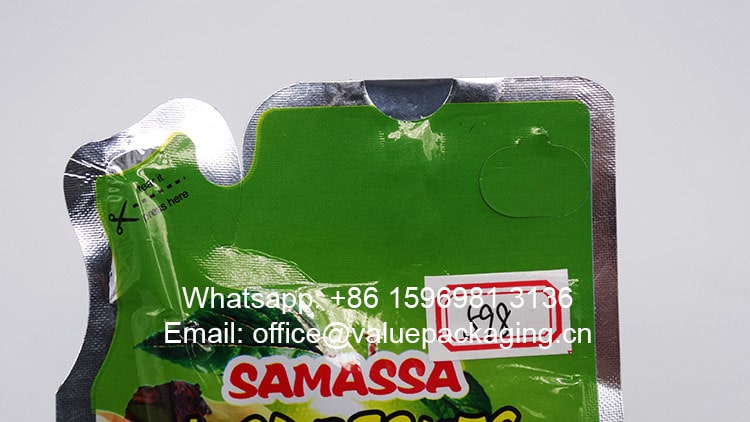 Barrier Performance
VMPET film is one of the most common used barrier film materials in flexible packaging industry, that is able to provide enough barrier performance for most products, like food, pet foods, dry nuts, chemical products, etc. Of course, the barrier property should be seriously considered when you are trying to locate the suitable package for your products, and below data of WVTR (water vapor transmission rate) and OTR (Oxygen transmission rate) for PET12/VMPET12/LLDPE85 is listed as below for your reference.

If you want to get more information of barrier performance for other barrier film, read here https://www.vp-packaging.com/substrate-property/barrier-property/wvtr-and-otr-for-most-common-high-barrier-film-material/
Roll Foils
This foil laminate can be easity processed into roll foils, and going to work on the customer's forming and sealiing machine. With stable mechanical strength and high temperature resistance, this foil laminate is able to realize smoothe appearance when it is sealed into final packages.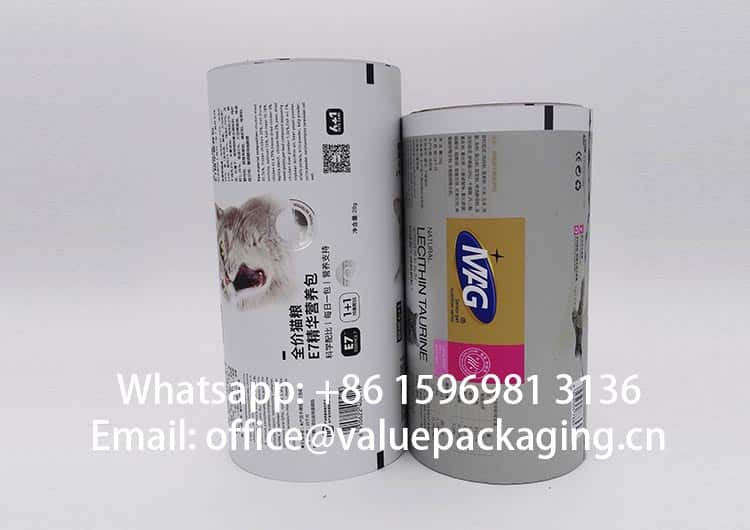 Standup Pouch
PET film is of good rigitidy, the same for VMPET film, so with two layers of PET substrate film into this foil structure, it is achieved with fine rigidity and toughness that can meet the requirements for standup pouches. Of course, the thickness for final foil laminate matters, and upon our experience, the thickness should be at least 100 microns (PET12/VMPET12/LLDPE75) if you want to achieve a good standing effect.
Matte Lacquer Coating
Matte lacquer coating can be applied on the outside of PET film, that is intended to create quality surface and visual effect for final packages. You can watch the video below to check the matte finish quality on our PET12/VMPET12/LLDPE75 foil which is intended for pet treats products.
OK, here are the basics for PET12/VMPET12/LLDPE foil materials, and you are welcome to reach us if you have other questions. Glad to be of help.