Hello, this is Bruce Dou, packaging specialist in China, international sales at Qingdao Tongli Packaging Products
Our company is a reliable manufacturer for standup pouches in Qingdao, China, as we have been producing the flexible packages for many different customers in different applications. We have been engaged in many packaging projects, some very successful, some failure cases, so we would like to share our experience in the videos, and hope we can assist our customers with the best packages for their products.
Frankly speaking, flexible packaging industry is a complex craftsmanship that combines many different substrate materials through different processing (Print, laminate, slitting and bag-making) into an integral packaging material that serves to quite different applications. And these different applications may have very different requirements for the multilayer laminate packaging material, that also increase the difficulty of quality control in actual production.
Take this 3Liter standup pouch for windscreen cleaning chemicals for example, we produce this standup pouch into great, you can click the link to know more about its quality evaluation.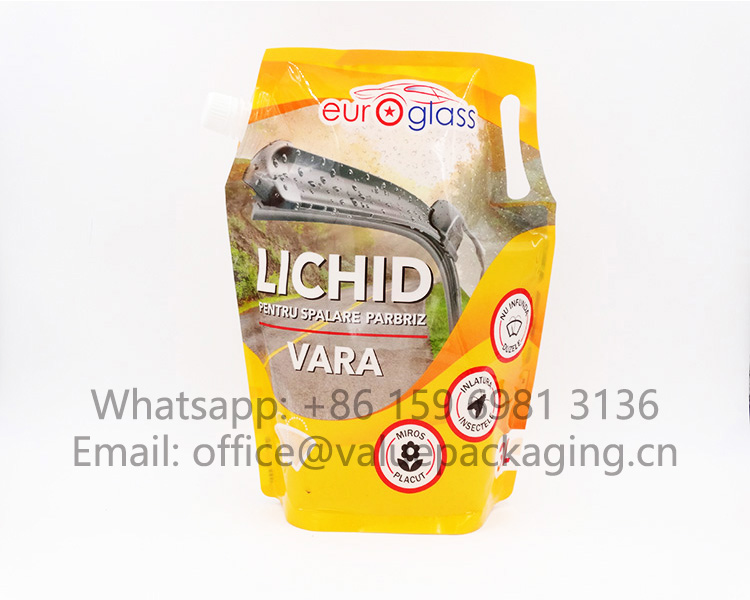 The most fundamental point for this 3Liter standup pouch is bag strength, that means when 3Liter windscreen cleaning chemicals is filled into the pouch package and in transportation and distribution process, the pouch package shall never be allowed to break under any accident circumenstances, like falling off from the goods shelf, etc
Usually, we perform regular drop test in our production, drom from 1.6m high, for 3 times, it will never break. (Acutally, we are dropping from 2m high), just watch the video.
However, when we produce 1.25Liter spout pouch for liquid fertilizer for a USA customer, specifications and requirements of this spout pouch as below.
Item
1.25Liter Spout Pouch for Liquid Fertilizer
Materials
PET12/PA15/PE150
Sizes
W180*H280+Bottom50*2
Spout
22mm spout (inner diameter)
Drop Test
1.6m drop vertically, 3 times
1.6m drop horizontally, 3 times
total 6 times drop test
Finally, we did not meet the customer expect requirements.
So, when some customers want to get suppliers from china, and they search on alibaba, an they get so many producers and suppliers with different levels, and sometimes they get confusing. As for all the photos in each company shop, they look so pretty, so beautiful, and the print is so great, however, this is not actually the true case that the producer is a quality reliable manufacturer.
China is very big, with many different levels of factories, some factories may just produce for lower level market, such as African market, that cause their quality and price are just lower.
As I show you two kraft paper bags, even they are in the same structures (Kraft Paper/VMPET12/PE), however , they are really different quality packages, you can view from the below photos.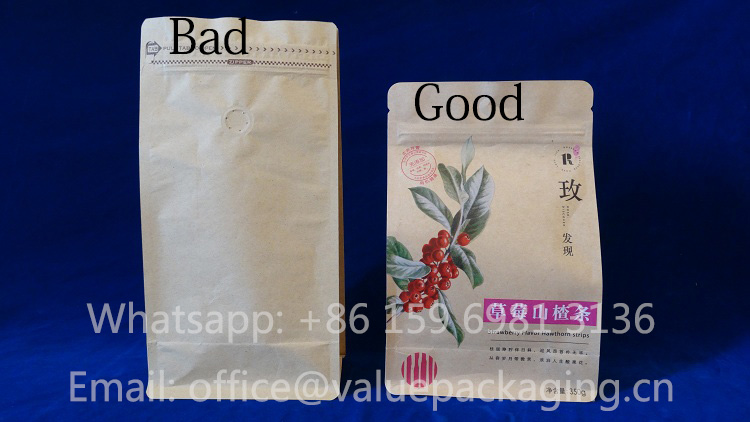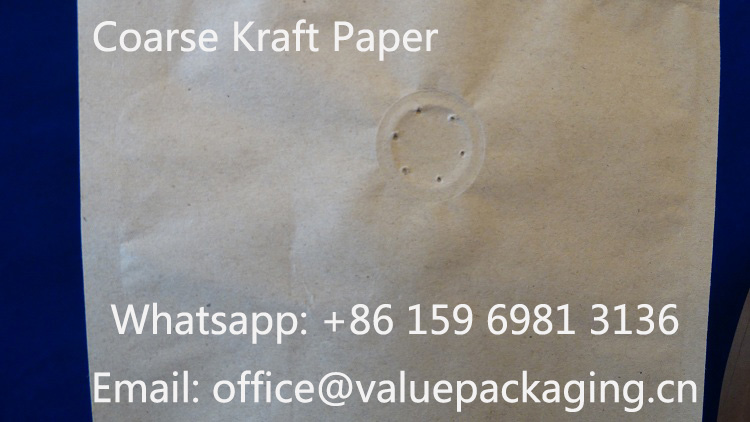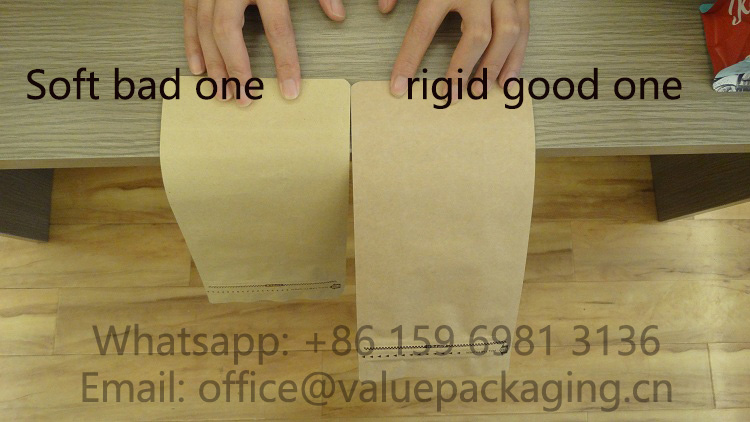 So, we are making video explainations, to revert reliable and true things to the customers, and hope it is helpful for you to get the best standup pouch package from china manufacturers.
Just watch the video, let's get started.