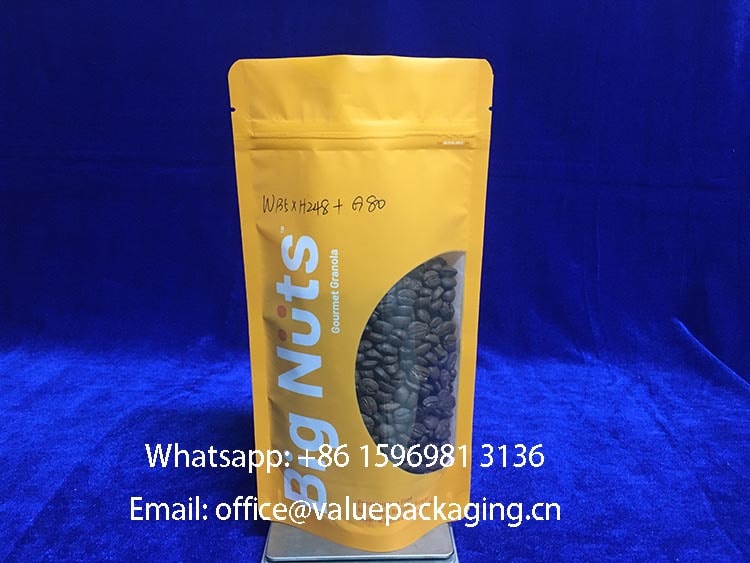 This is a bottom gusseted standup pouch our company is producing for 150grams coffee beans products for a Malaysia customer. 150grams, eqauls to 5.3oz, is usually taken as small pack for coffee products.Observing from above picture, you would find out it should be a quite good catch for 150grams beans products, with the beans filled up to around 70%~80% of the height below the zipper.
In this post, we are going to perform the filling test and show you by video, for your reference.
Foil Structure
The film matrerials for this 150grams coffee bag is PET12/SiOx-PET12/LDPE75microns, with total thickness 100 microns, with functions of each layer as below.
PET12, working as outside print substrate
SiOx-PET film, working as clear high barrier layer and middle support layer.
LLDPE film, short as linear low density polyethylene film, being modified with ultra high clarity, to achieve ultral transparent window, is intended to work as inner seal layer.
Of course, the thickness of this pouch can be adjusted upon customer requirements, a thicker pouch is able to present better toughness for the package, and on the other hand, the cost will increase accordingly.
Layout
Below picture shows the layout for this 150grams coffee bag, with inner zipper applied in the package.
Width135*Height248+Bottom Gusset80mm, with edge seal 8mm on each side.
Filling Test
we are going to fill 150grams of coffee beans into the standup package and check the final filled level, and how it presents in front of the consumers.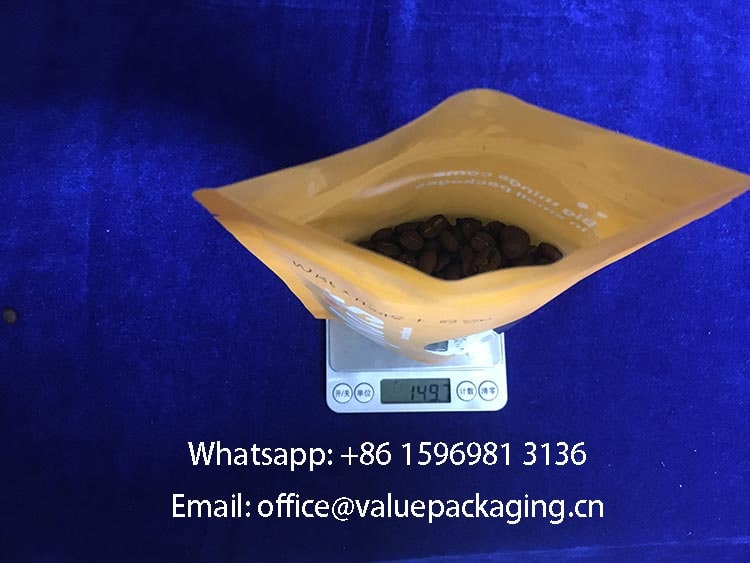 Watch the below video for actual understanding.
Ok, we come to the end of this post. Reach us if you have any other questions.