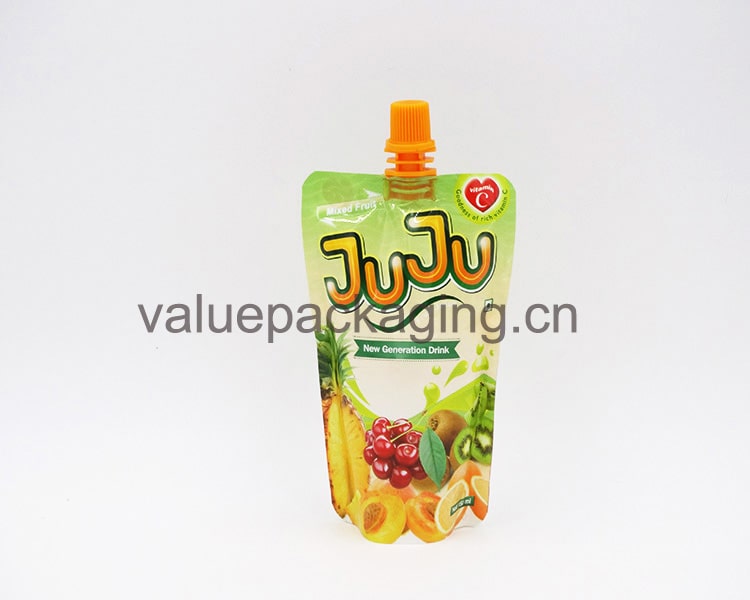 When the customers would like to customize the spout doypack package for your juice in 150ml, some converters may just make their regular quotes, with materials and thickness stipulated in the quote sheet. and sometimes, it makes the customers confusing.
What dimension do I choose?
What thickness is the most suitable for me?
Which materials comes to the best for my juice?
.…………
Price should be different based on the materials, thickness, print quality, ect, and I would like to exploit the best knowledge of the spout doypack packages and revert all the details to the customers, so any customer is able to pick up the best item for their products.
So, in this post, we are going to share the performance of the differenct thickness for spout doypack pouches for fruit juices.
Foil structure
The film materials structure intended for 150ml juice is usually as below. Each later one is of better performance than the previous item, of course, the cost will be higher accordingly.
BOPP18/LDPE
PET12/LDPE
PA15/LDPE
PET/AL/LDPE
PET/AL/PET/LDPE
PET/AL/PA/LDPE
Thickness of 150ml spout doypack pouch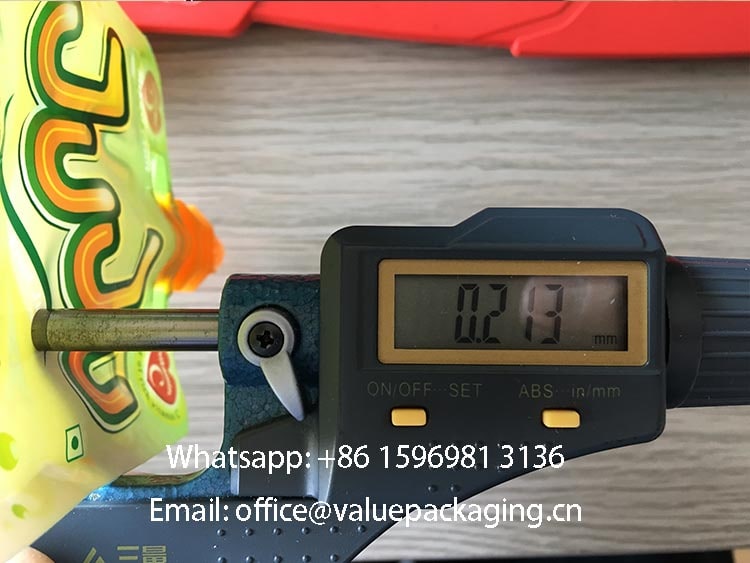 The picture shows the measuring of 150ml juice spout pouch, with total thickness of two foil layers at 0.213mm, that means the thickness for one layer foil laminate is 107microns.
The thickness of 150ml spout pouch may range from 100 micron to 150 microns, as you know, the thicker for the pouch, the more tough for the package.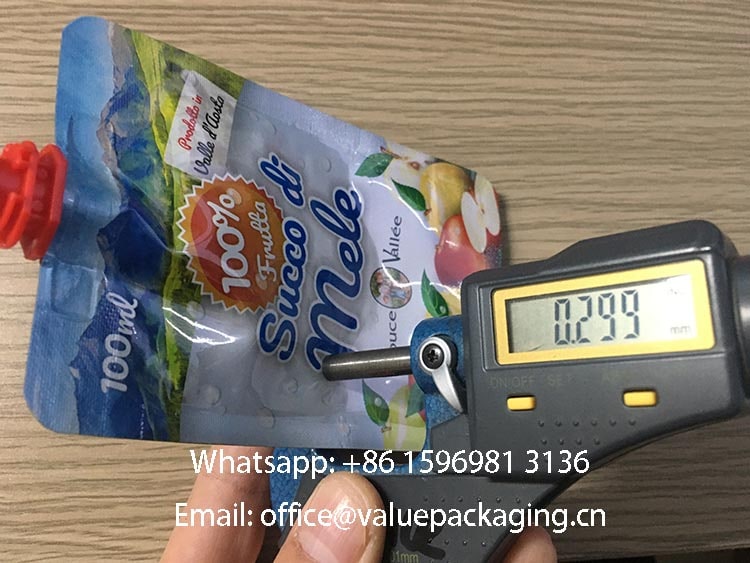 As the aluminum foil is rigid, so if an aluminum foil spout doypack is too rigid, it is not easy to fill the juice into the package. Especially the bottom is too rigid even the momentum of the juice will not make the package expand, just check below picture.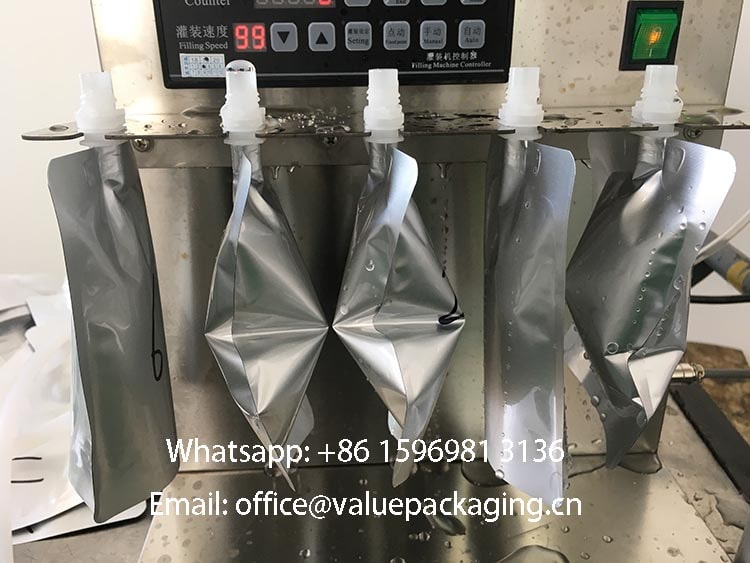 and also when the aluminum foil spout doypack is too thick, it may not be able to hold expected volume of juice, as you can read more here. (How thickness of aluminum foil spout doypack affect the filling volume).