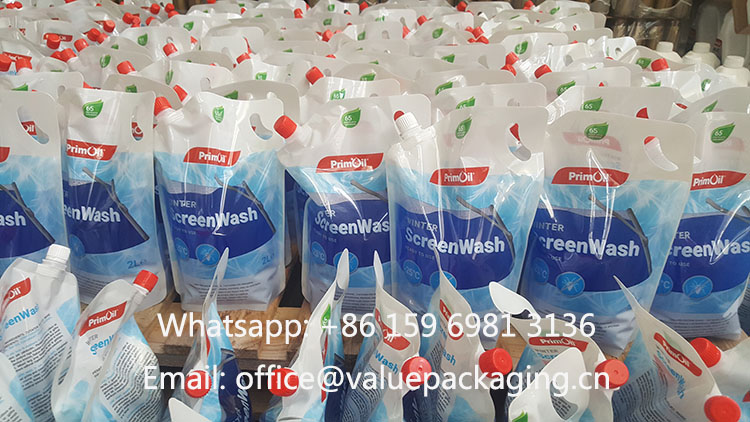 Our company is outputing lots of standing doypack for windshield washer fluids, which is often called windscreen cleaning chemicals, the same thing, with most common volume 1litre, 2litres and 3litres. To ensure the different volumes of package with excellent quality to meet the filling, transportation and sale purpose for the washer fluids products, we will have to adapt qualified materials and form it into packages through strict craftsmanship. and in this post, we are going to share with you the materials for the standup pouch package for 1litre, 2litres, and 3litres.
Bottom Gusseted Standup Pouch
Windshield washer fluids standing packages are bottom gusseted standup pouch, and the bottom will be expanded when the products is filled into the package, and that will finally present the cleaning chemicals in good standing effect and branding to the consumers.
1Litre cleaning chemicals standing pouch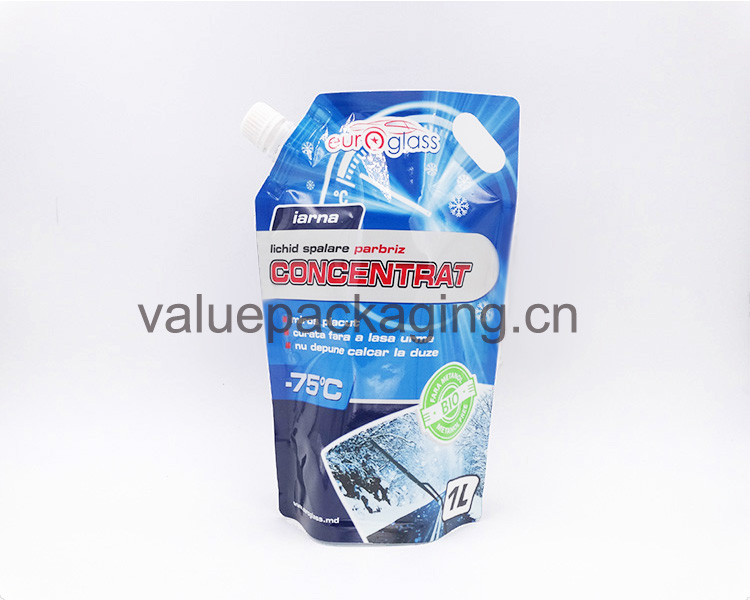 The foil structure for this 1litre standing pouch is PET12/PA15/LDPE120, with total thickness 150 microns. With reliable craftsmanship and serious QC work, the final pouch is achieved with great strength, and we can perform drop test from 1.8meter high, as below video.
2litres washer fluids standup bag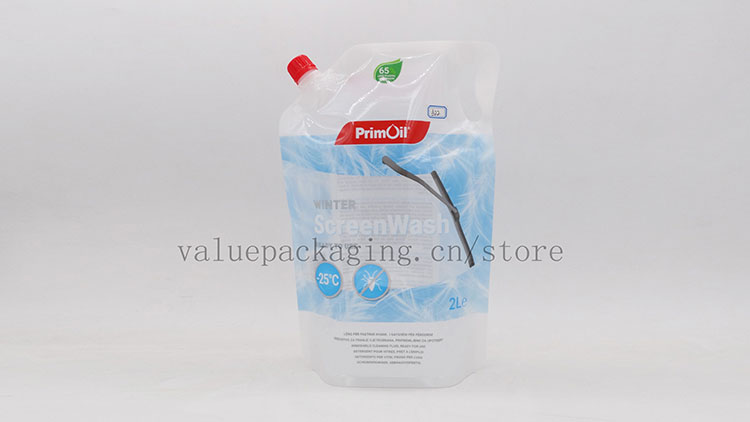 The foil structure for this 2litre washer fluids standup bag is PET12/PA15/LDPE160, with total thickness 190 microns, and the package will be enabled with excellent quality as you can watch the video for the drop test.
3litre windshield washer fluids standing doypack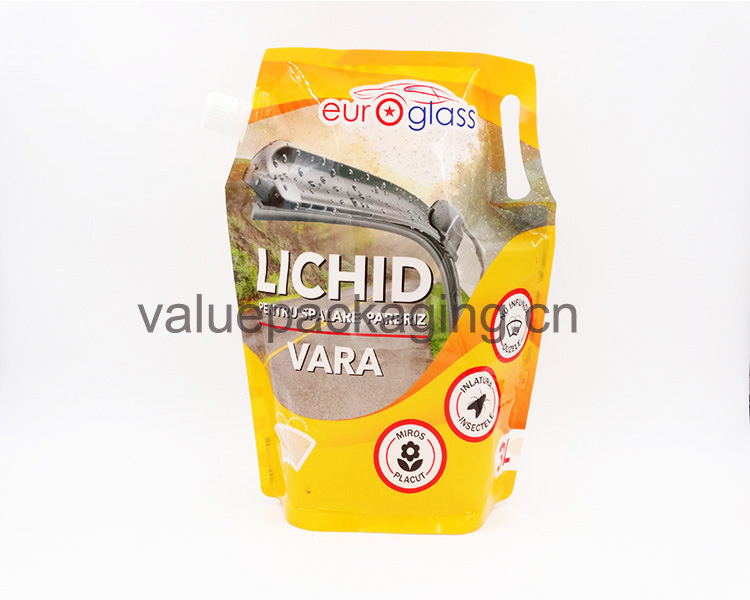 The foil structure materais for this 3litre spout doypack is PET12/PA15/LDPE190, with total thickness 220 microns, and this thickness should be taken as the most reliable materials for 3liter liquid products.
At the same time, the materials for the bottoom will have to be reinforced with PA25 film layer, and the structure is PET12/PA25/LDPE190, with thickness a little higher than the body of the package.
The purpose for the reinforced bottom is to increase the impact strength of the filled package when it drops unexpected from the goods shelf, and here we are going to peroform the drop test with 3litre water filled into the standing pouch, and drop from 1.8meter high, and let's watch the video to understand how it performs.
Reinforcement structures
The structure materials for prevous plastic pouches are all based PET/PA/LDPE structures. If you would like to persue more robust packages, you are advised to choose PA15/PA15/LLDPE structure, with a higher cost than the previous standing doypacks.
Ok, here are the materials intended for our windshied washer fluids packages, and if you have any other questions, you are welcome to reach us for further assistance.