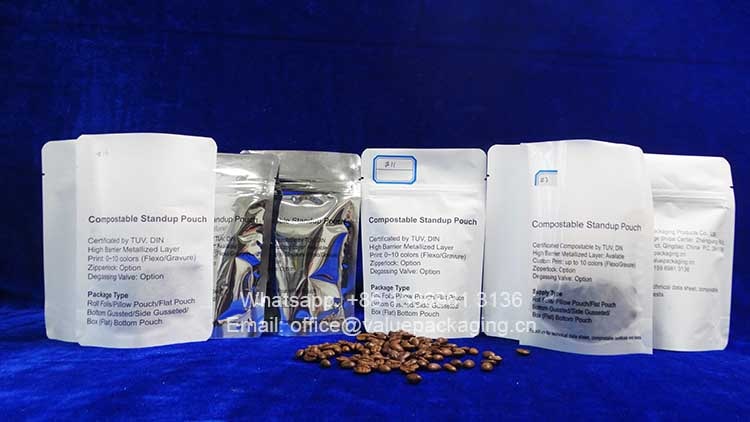 At present, our compostable standing pouch packages and roll foils are highly appreciated by the global customers, with customer print. Along with the development and applications of these compostable packages, some customers would like to achieve matte lacquer varnish on the outside of artwork print, and wonder the matte finish effect for this process. So here in this post, we are going to give a further explaination into this topic.
Why matte lacquer coating
Usually, the artwork design is printed on the inner side of cellulose film, or on the outside of paper substrate. When the glossy film is placing on the outside of print inks, then the surface of final package will be in a glossy reflective effect, which may not be welcomed by some customers. As you can check the glossy reflective part against the matte finish part in below picture, a matte lacuqer coating is often used to improve the quality visual effect for the package surface.
So, we print matte lacquer ink on the outside of cellophane film, with customer artwork printed on the inner side, as below graphic.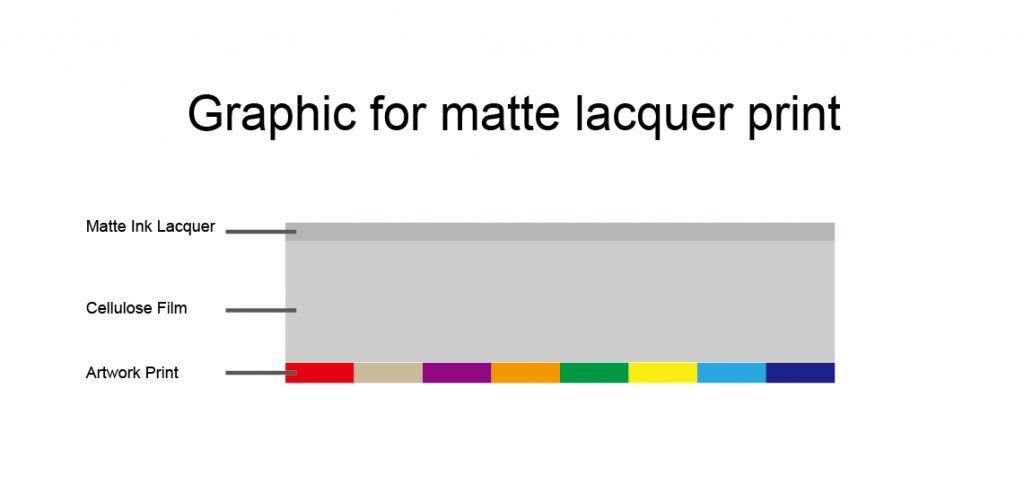 Uniform Matte Surface on Cellulose Film
When the matte lacquer is applied on top, it finally presents uniform matte surface, as shown in below picture.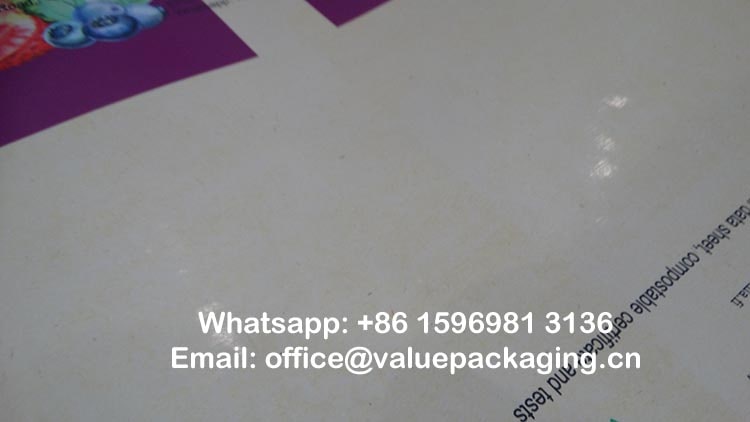 Free sample can be provided against your request, if you would like to get a further understanding on the actual effect. As routine, you will need to afford the courier cost, please email us at office@valuepackaigng.cn
Scratch Resistant
There is not definite confirmed standard to test the scratch resistance for the matte lacquer varnish. Usually, we would put our nails on top of the matte lacquer and just scratch with some strength. As usually, if a matte lacquer is easy to fall off, the nails scratching will just make the matte surface damaged or even destroyed.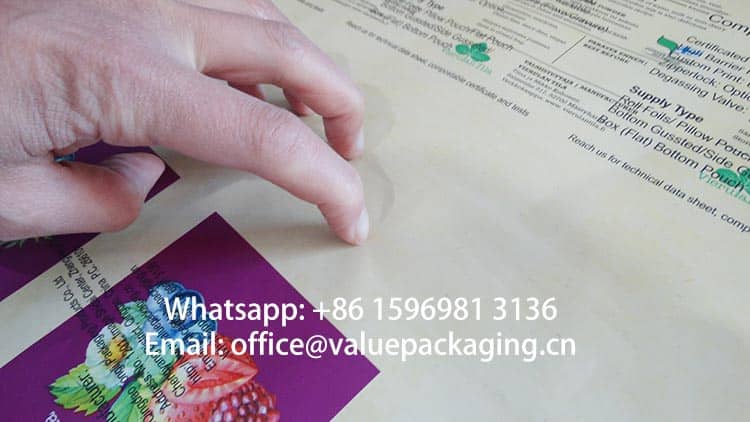 After scratching with strength for some time, actually, the surface still keeps an elegant profile, just some deep dented lines, as below picture.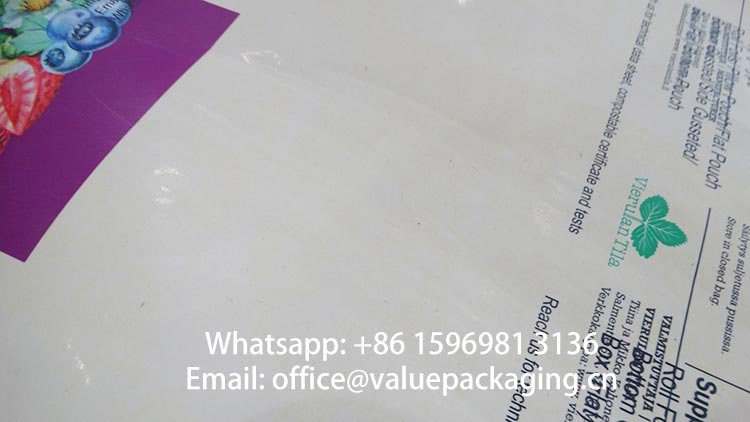 You are advised to watch the video below for a better understanding on the test process.
Great Adhesion of matte lacquer to cellulose substrate
A good and easy method to check the adhesion strength for matte lacquer onto the print substrate is to use the adhesive tape. The tape is tightly adhereed to the matte lacquer surface, and quickly pull the tape off the surface, and check if there is matte ink being pulled off the substrate.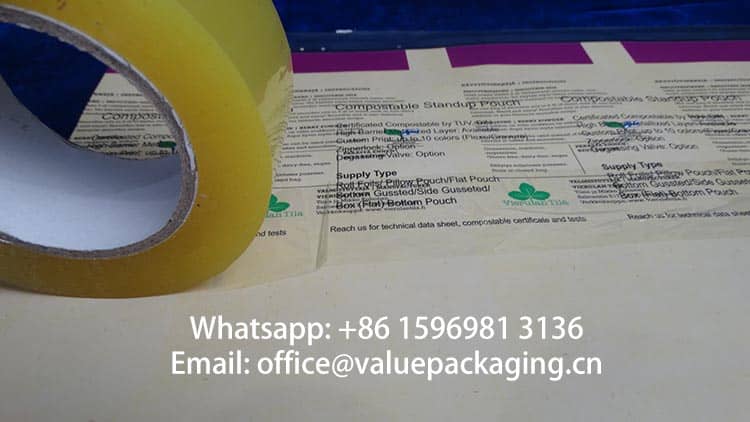 The test result shows the matte lacquer is of great adhesion to the cellulose substrate, and you are advise to watch the video below for the test process.
Ok, now, you have a basic understanding on the matte lacquer effect on our compostable bag package, and if you have any questions, or would like to get some sample rolls for test yourself, you are welcome to send your request to our emailbox office@valuepackaging.cn