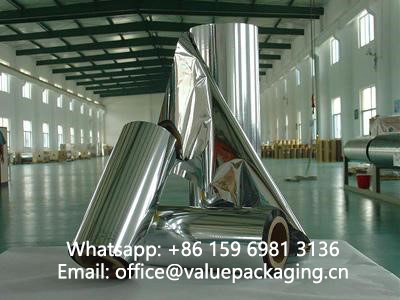 Vacuum metallized film
Vacuum metallized film is usually designated to mean the polymer films with the surface deposited a thin layer of metal, usually aluminum in flexible packaging applications, through vacuum depositing craftsmanship, and now metallized films are widely used in many fields such as flexible packaging, decoration, cardboard packaging, textiles, thermal insulation areas and electronic industry. 
The main division for aluminum vacuum metallized films is as below
VMPET film (PET film substrate)
VMCPP film (CPP film substrate)
VMPA film (PA film substrate)
VMBOPP film (BOPP film substrate)
VMPE film (PE film substrate)
Metallized Paper (Paper substrate)
Change after vacuum metallized
Let's have a look on the change of appearance before and after vacuum metallized.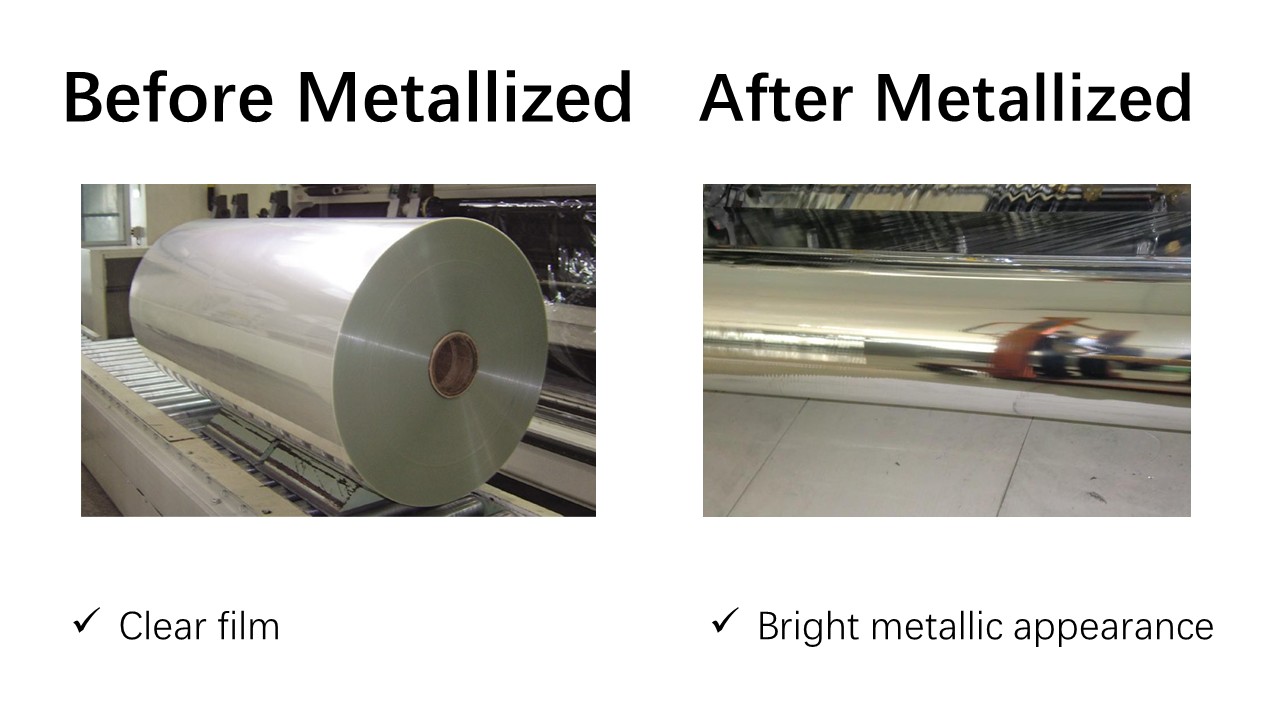 After metallization, the polymer film will be enabled with superior property as below
Bright metallic appearance (for decoration)
High barrier performance against oxygen and water vapor (for barrier packaging)
Sunlight shielding (for packaging and thermal insulation)
Electrical conductivity (For electronic and packaging purpose)
Cost-effective Film
Previously we talk about the thin aluminum layer  deposited onto the polymer surface, can you imaging how thin the aluminum layer is? Let's have a graphic comparison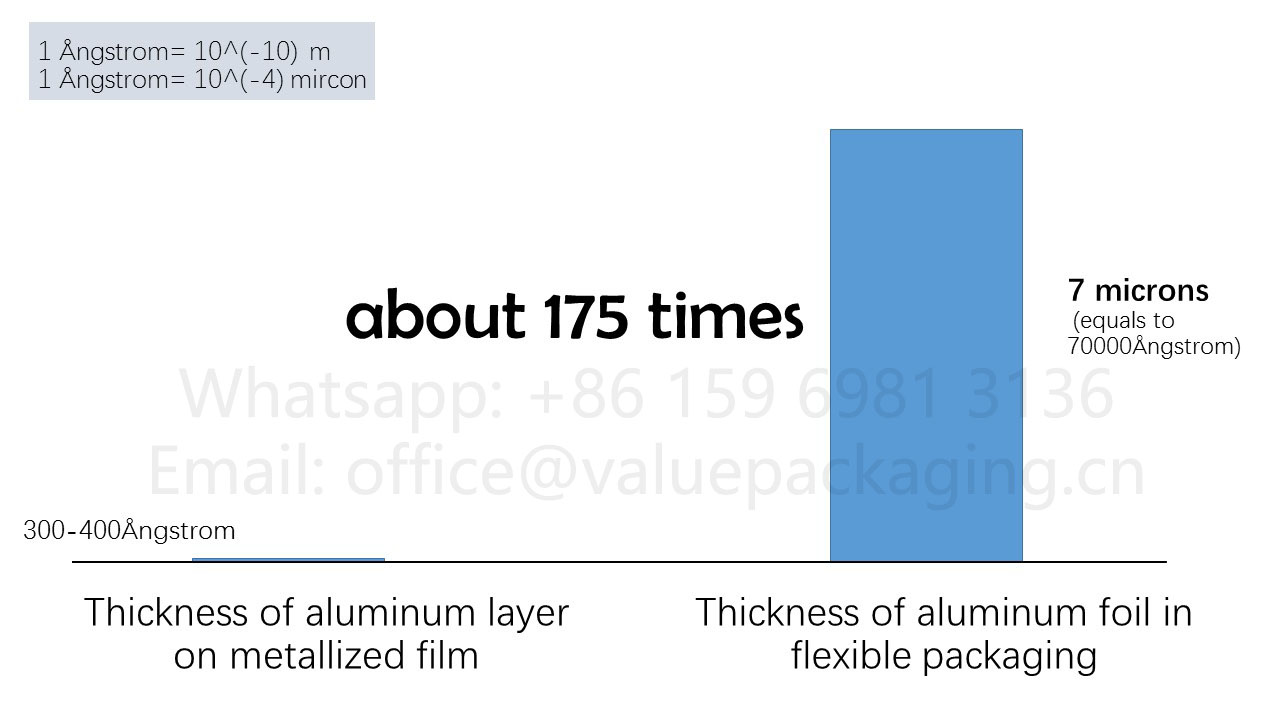 With this so thin aluminum layer on the polymer film surface, it can achieve the barrier performance that most products will be ok, and as aluminum foil is of higher price, so you can figure out why metallized film are so popular in its applications. (As china is abundant in aluminum minerals, the price for china aluminum foil is much favored, and many companies are buying aluminum foil from china, I will explain in future posts.)
Vacuum Metallization Depositing Craftsmanship
You may have a detailed look into this vacuum metallization depositing schematic if you interest.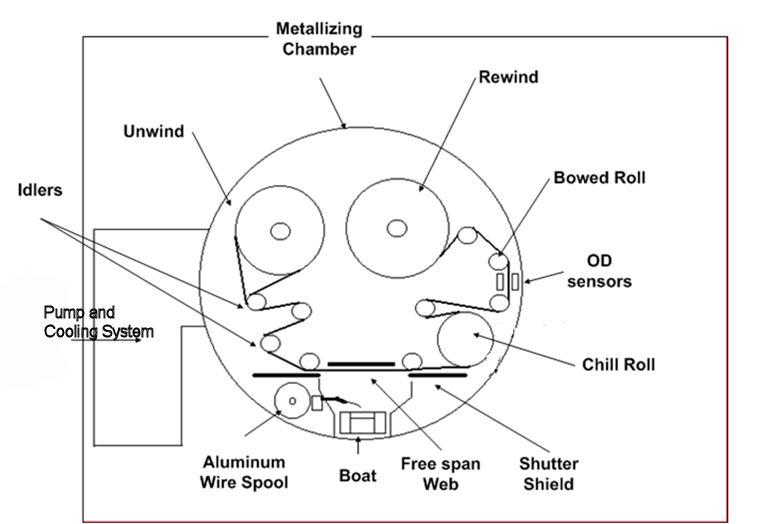 and the machine intended to realize the vacuum metallization process is usually called vacuum metallizing machine. At present, with the strong development of china manufacturers, the vacuum metallizing machine produced by china is able to reach 3.3 meter web width, and run at 750m/minutes, that is quite helpful to lower metalization costs per square meter, and that's why vacuum metallized film produced by china is sold to many countries of the world.