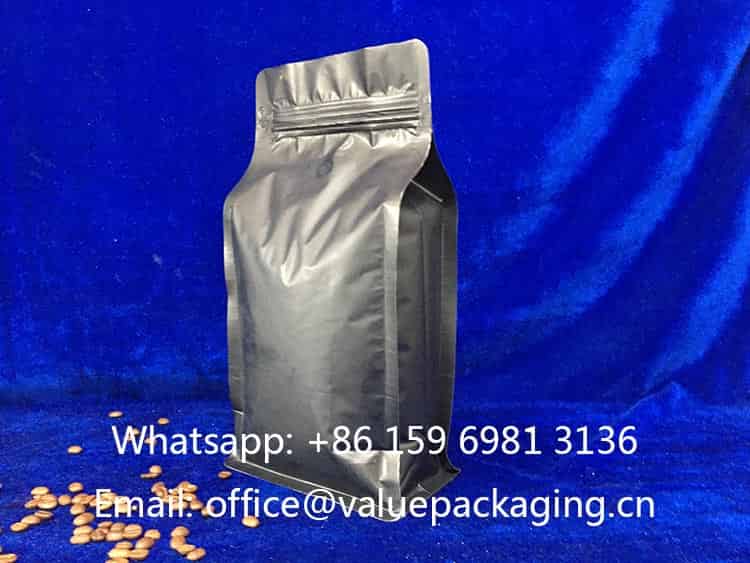 This aluminum foil coffee bag is amazing when it is intended for roasted coffee beans 1000 grams in box bottom pouch package. With great standing profile, it is able to achieve eye-catching branding when the products stands on the goods shelf.
As a reliable manufacturer of preqmium quality coffee bags for more than 16 years, my company is outputing this 1000g aluminum foil coffee bag in continous reliable supply. The first fundamental thing for this package should be robust enough to provide enough protection for 1000 grams of coffee beans. And in this post, we are going to explain more on this.
Foil Materials of 1000 grams block bottom coffee pouch

PET12, is one of the most common used printing substrates in flexible packaging pouches. With great clarity, stable machanical strength and excellent printability, it is able to present the customer artwork print in great quality.
Al7, is short for aluminum foil metal sheet with thickness 7 microns, which is the most common used thickness in flexible packaging. It is of the best barrier performance among all the film materials, which can keep the orginal flavor and fragance for a prolonged time.
Second PET12 layer, means a futher layer of polyester film 12 microns applied, which is a reinforced foi laminate. With an extra polyester film 12 microns (short as PET12) applied, which isable to provide enough strength and standing profile for the package.
LDPE, means low density polyethylene film, which is the most used inner sealing layer for the coffee bag. It is able to provide enough sealing strength and airtight property for the final packages.
The final thickness for this aluminum foil laminate PET12/ALU7/PET12/LDPE85 reaches 1300 microns, as shown in below picture. Upon our experience, this foil bag should be strong enough to meet the scrupulous requirements for the coffee packaging, tranporation and distribution.
Drop Test
We pick 4 pcs of this foil laminate coffee bag randomly, and 1000 grams of roasted beans are filled into the pacakge, and well sealed on top.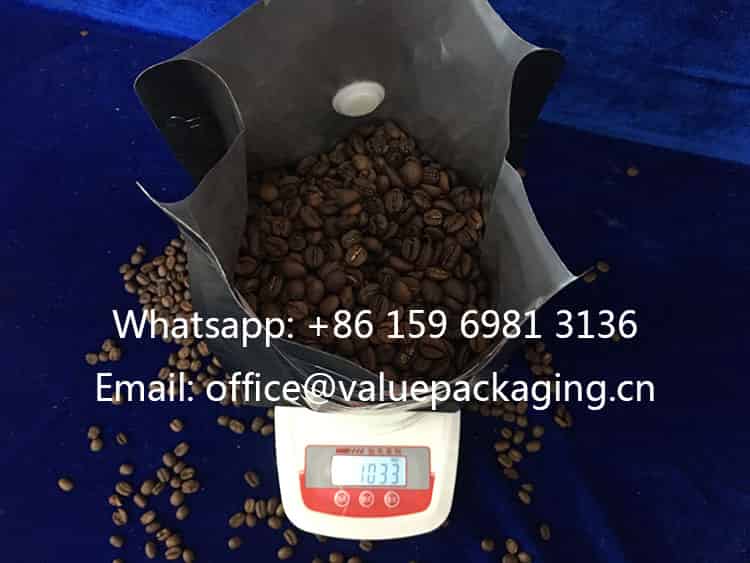 Here, we are going to perform drop test against each filled package, from 1.5 meter high, for 3 times, and check how they perform.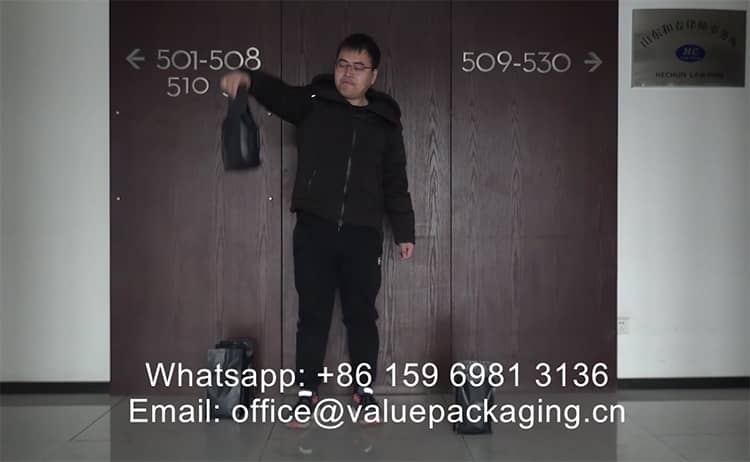 This drop test is performed by my teammate Charles Min, a lovely guy. and here is the video, you may watch for further understanding on the progress.
After drop test, each and every of these 4 bags are fine and dandy, without any breakage or burst. This aluminum foil coffee bag should work well through its lifetime.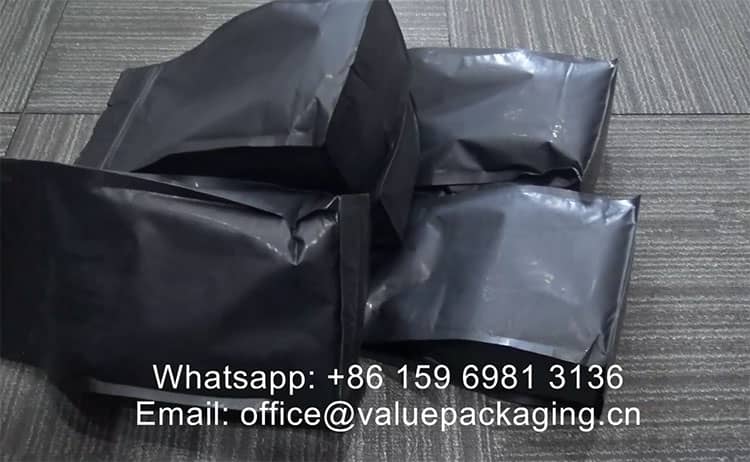 A person standing on air flushed package
There will be carbon dioxide emitted from the roasted beans in future days, that's why an air-releasing valve is needed to let the inside air out. However, in some cases, the air-releasing valve may be blocked as of the jam in the carton, which may cause unexpected atmospheric pressure inside the package. When the physical strength for the cofee bag is not strong enough, there is risks that the package may burst.
So an adhesive tape needs to be put over the degassing valve, to block the air out.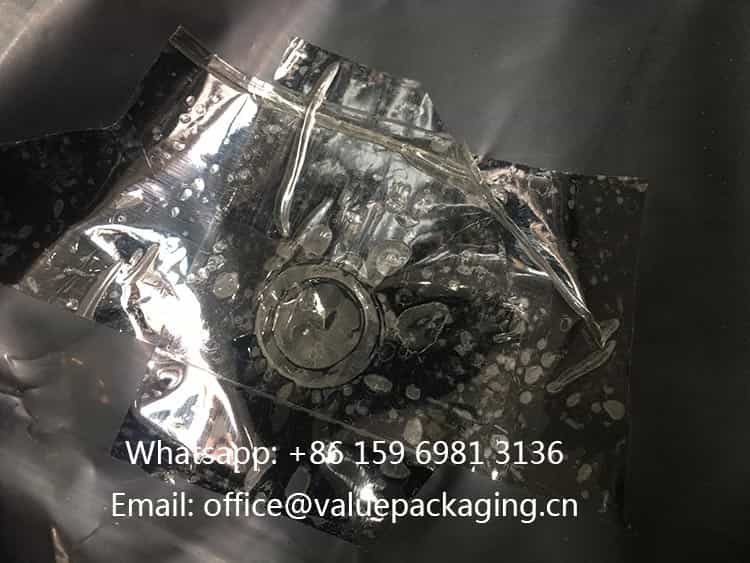 my teamate Average, a lovely girl which weighs about 60kgs, and she is going to stand on the air-flushed packages, and check the bag strength.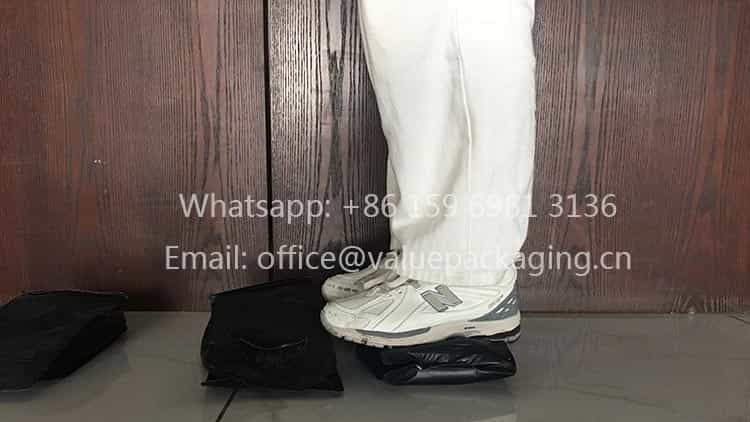 Here is the video for this progress, and you are advised to have a further understanding on the performance.
Ok, that's what we have to say about how to check the pouch strength of 1000g aluminum foil coffee bag, and we are providing this coffee bag to numerous coffee roasters and brands, without any failure. You may just reach us if you need a long-term reliably supply of these premium quality coffee bags.