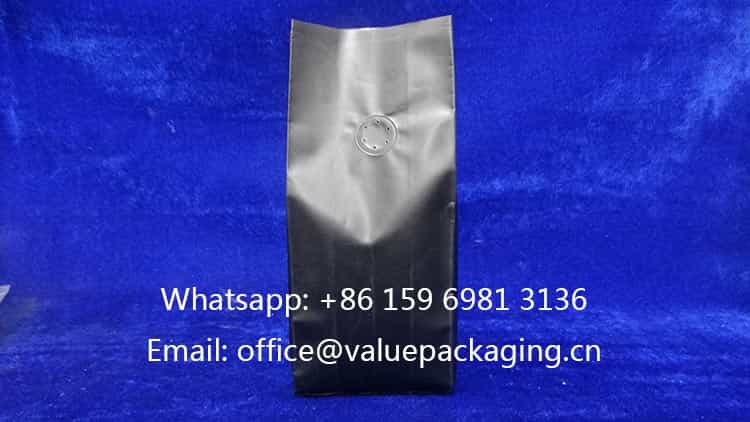 This matte black package is well intended for 250 gr roasted beans in the consumer market, with advantages as below.
Great Standing Up Effect
Long shelf life effect
Quality matte film finish
Labels put on front or back for the customers
However, this metallized film coffee bag is without zipper, which does not enable the package to be re-closable. So, more and more customers is giving up this quad seal pouch, and shift to tab zipper box bottom coffee bag.
Laminated Foil Structure of 250g side gusseted coffee pouch

The foil structure is Matte BOPP18/VMPET12/LDPE110, with final thickness 145 microns. All the film materials applied in this admirable coffee packages are certificated human food grade, and you may just reach us for the report whenever you need.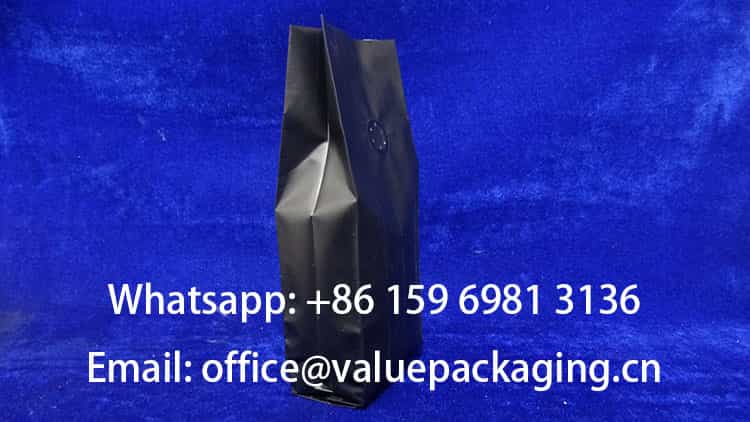 This metallized film foil is actually of soft hand feeling ,and easy to be expaned when the roasted beans is filled into thsi package.
Package Dimension of 250gr side gusset coffee beans package
Width: 90mm
Height: 250mm
Side Gusset: 50mm
Back Seal: 10mm
Filled Level of 250gr quad seal coffee beans package
We are going to fill 250 grams of roasted beans into this bag, with density 370grams /1000ml, as below picture.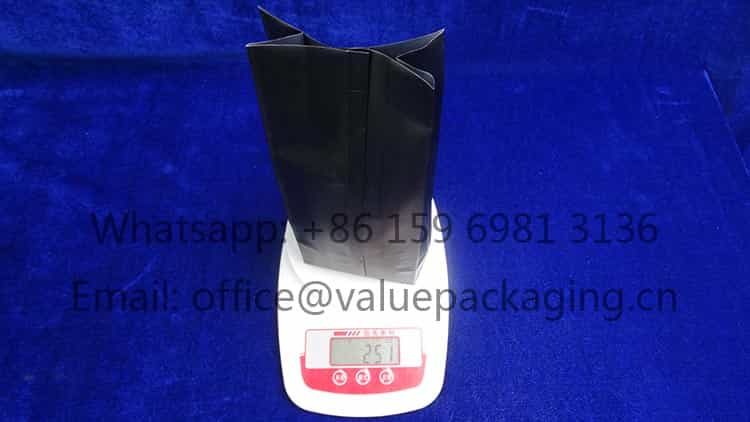 You may easitly figure out 70% of the total height is taken, with enough space left on top, for the sealing process.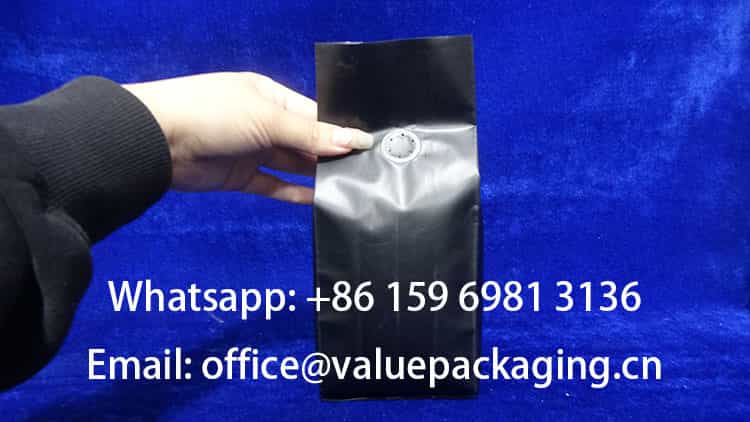 Dimension test report of 250gr side gusset coffee bag
We include all the details of this test, and issue this bag dimension test report, as attached. You may just share it with your customer whenever necessary.
Artwork Design Template of 250g quad seal coffee pouch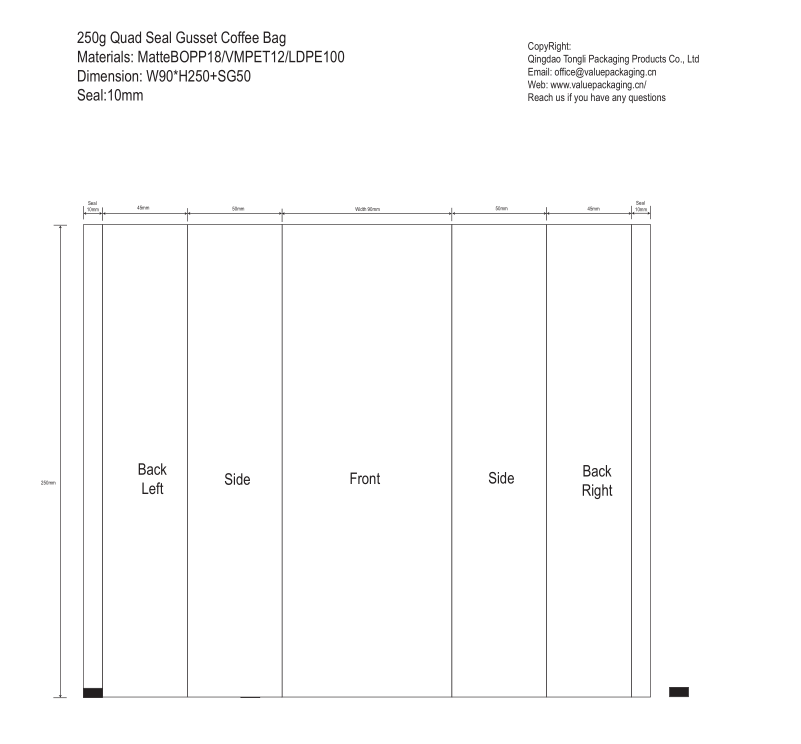 The artwork design template should be helpful when you plan to print your logo and eye-catching artwork on this coffee bag, and you may just download it and send it to your design to fill the creative artwork. You are advised to feedback to us with Illustrator or PDF file with high quality (>= 300PPI)
Your artowrk design can be printed in flexo printing with eco-friendly water-based inks or gravure print
Ok, that's what we want to share regarding the bag dimension for 250gr side gusset coffee beans package, and you may just reach us if you need any assistance.