Tab zipper is widely used for the stand up pouch packages intended for coffee, pet foods, dry nuts, food products, etc, and with its easy tear property and the neat appearance after being torned, tab zipper wins its reputation. Our company is producing lots of standup pouch packages with tab zipper for our global customers.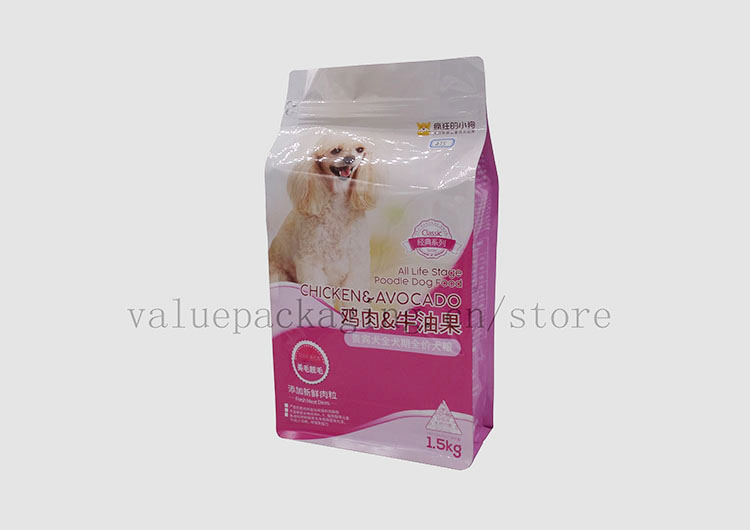 However, there is an situation we need to avoid when customizing a standup pouch with tab zipper, otherwise we may have to a disaster at the consumers side.
Normally, the tab zipper should be torn from the front side of the standup pouch package, and it will be easy to be torn, you can check below picture.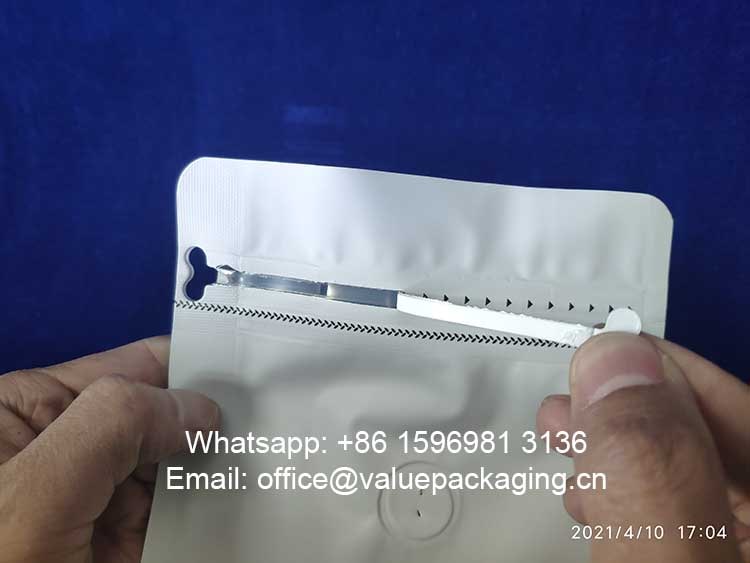 However, for end consumers, they may not be able to tell which is the front or back side for the package, and in most cases, they do not know the tab zipper needs to be torn from the front side. So, in some case, they tear the package as the way they want. When they try to tear from the back side, they may find the package very difficult to open, of course, they will not rethink a little if they have made a mistake, what they do is to complain what a bad package.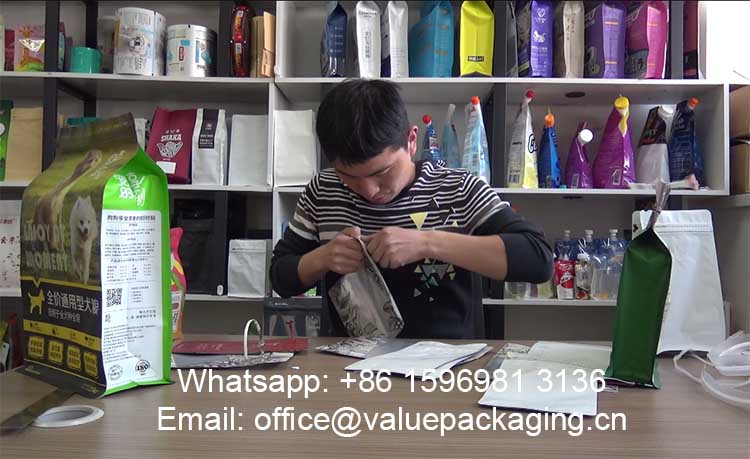 In most cases, the package could be destroyed when a big force is used to tear the package, and surely, you will not be willing to see the below situation happened to your own products.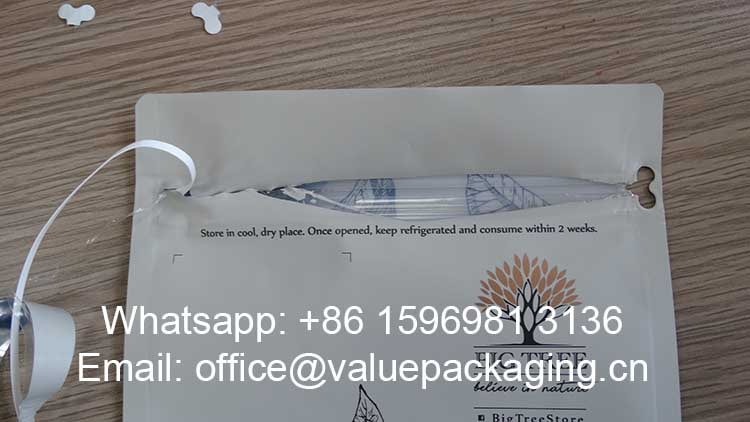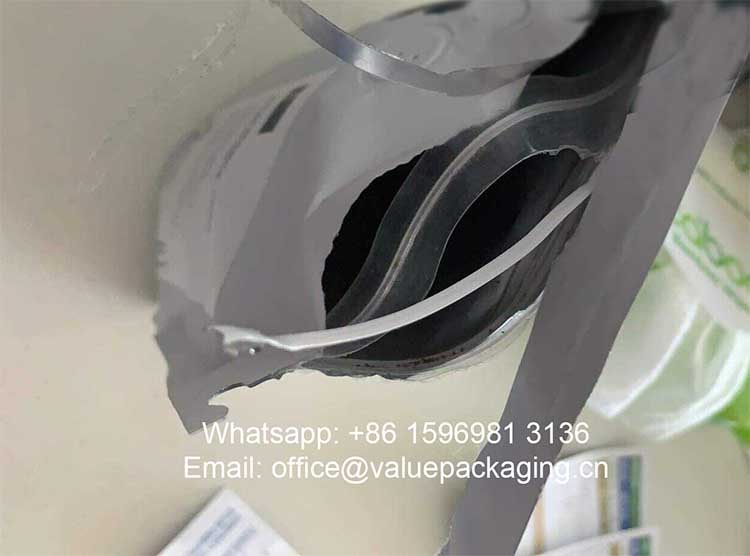 This usually happens to the zipper pouch package when the side part above the zipper is sealed, and there is not any effective way to prevent the consumers from wrongly open.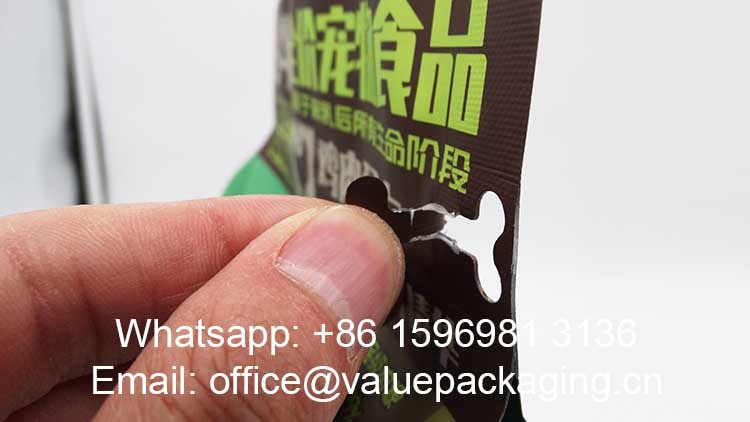 So, the customers are advised to put some wordings on the front side near the tab, like "Pull tab to open", this shoudl be an effective measure to avoid this mistake.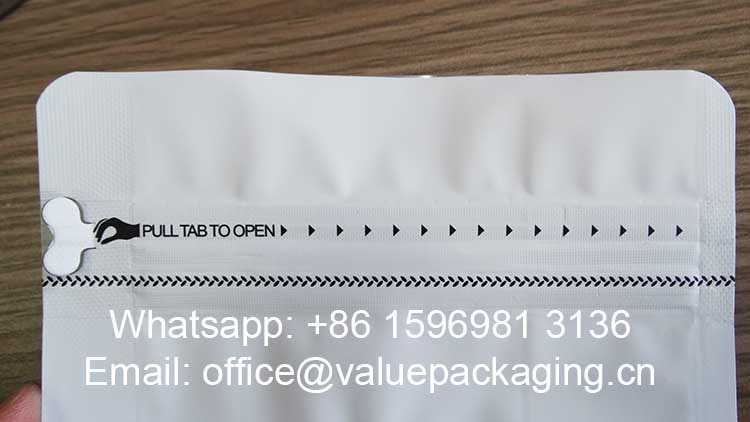 When the top part above the zipper is not sealed, then the side part can be largely separated, as below picture. For this type, in our manfuacturing process, we are able to realize effective measure that most consumers will not make the mistake. as below picture.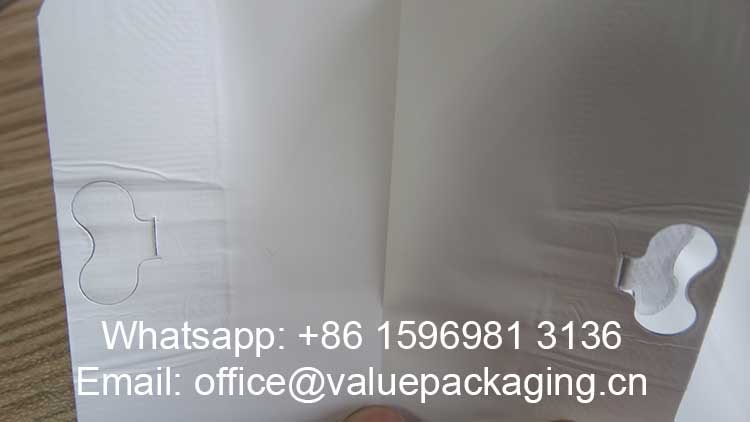 Video Explanation
You are advised to watch the below video for actual understanding on this disaster, and how difficult to tear the tab zipper from the back side.
Anyway, let's