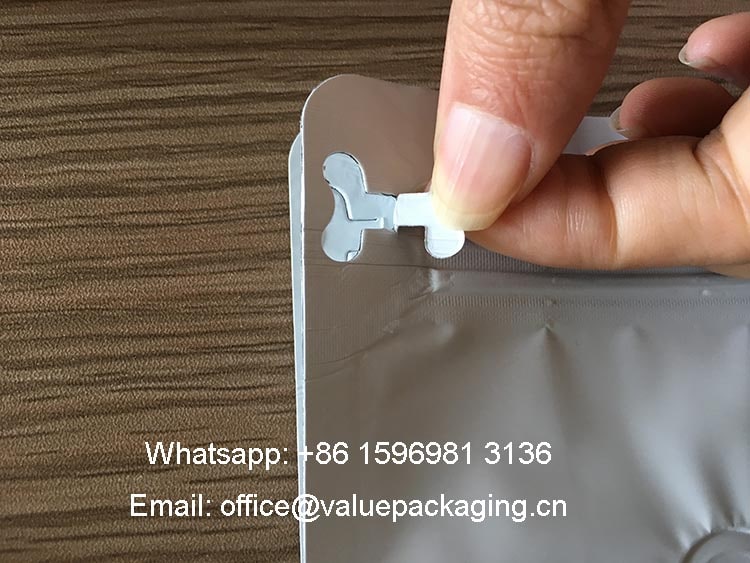 Tab zipper is also called rip zipper, that is intended to improve the performance for the easy tear and the perfect profile for the package. Tab zipper is widely used for bottom gusseted bags, espcially flat bottom standup pouches for coffee beans, dog food and snack food products.
Easy to tear
With this tab, it is quite easy to tear the package, and also easy to re-close. Furthermore, tab zipper is very easy to be torn into the straight line, that still keeps a perfect package after tear.
Package Integration
When the tab zipper is torn, it is able to keep the package integration. As you can see the left standing bag, the top of the package is destroyed when torn. so, perfect profile for tab zipper package.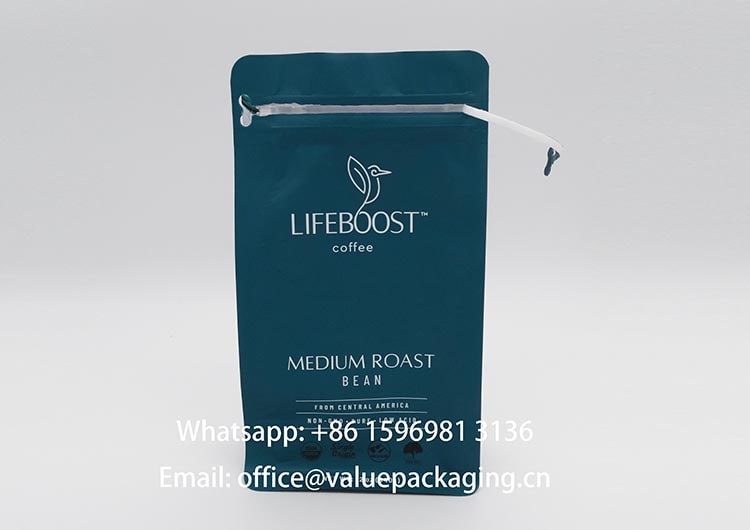 Small or large opening
As previous post explained, a package with a small or large opening will have a profound effect on the filling efficiency. With tab zipper applied, both small and large openings can be realized on the package.
Large opening is realize when the top part above the zipper on the both sides are not sealed, here is a top view of the coffee bag.
Small opening is realized when the top part above the zipper is well sealed, that is able to create neat package profile for the products.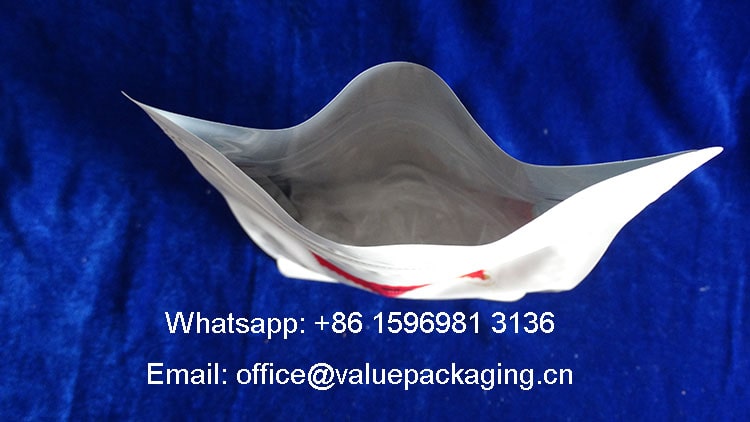 Working theory
Let's get into the working theory for tab zipper by video.
Applications
With premium advantages for this tab zipper, and only a little higher price than the inner zipper, it extends use in many consumer products, like snacks, coffee, food, pet treats, dog foods, etc, and we are going to share our know experience on each of the standup pouch pakcages in the future posts. You may reach us if you have any questions.