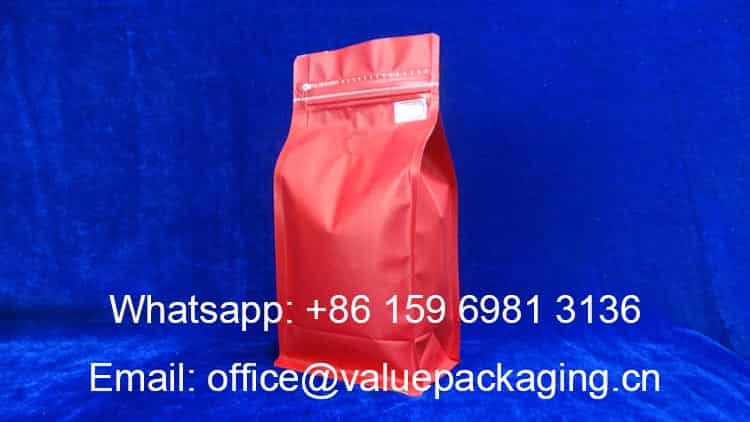 This flat bottom pouch can be well intended for 454grams roasted coffee beans and highly appreciated in the consumer market. In this post, we are going to share with you the package dimension and final package effect for this 454grams coffee bag, and hope it be of favor for you.
Packaging Foil Materials
The graphic below shows the structure of this laminated foil materials for 454grams zipper compostable coffee bag, PT/Metallized Cellulose/PLA+PBAT film layers.
Cellulose20, is plant-fiber based film material with common thickness 20 microns (30 grams per square meter). Cellulose film paper is certificated to be compostable in home and garden conditions. Upon our test, it will biodegrade into inorganic contents in soil conditions during 30~90 days. Cellulose film can be printed with customer artwork in an vivid effect. Matte lacquer coating can also be applied on the outside.
Metallized Cellulose film is to deposit a thin layer of aluminum atoms onto the surface of cellulose paper film, which improves the barrier performance against oxygen and water vapor, so this metallized cellulose film can be converted into home compostable packages that is able to provide longer shelf life and great protection for the products.
PLA+PBAT film, is a blown film from the mixes of PLA and PBAT resion certificated by ASTM 6400 standard to be compostable materials. PLA is short for poly-actic acid, which is a thermoplastic monomer derived from renewable, organic sources such as corn starch or sugar cane. PBAT is short for polybutylene adipate terephthalateis , which is biodegradable random copolymer. This film works as inner sealing layer for this final biodegradable package, with great sealing strength and final fine protection for the products.
Package Dimension
Width:132mm
Height:265mm
Side gusset:70mm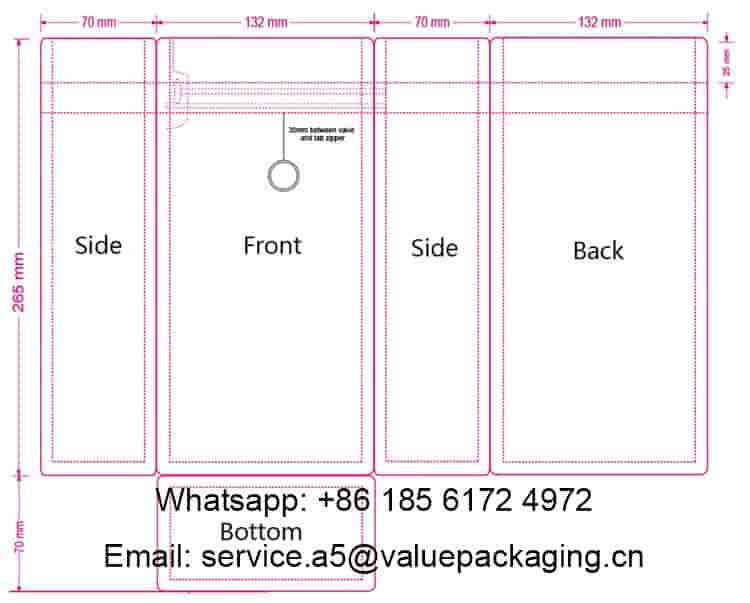 Filled Effect
Here we are going to fill 454gr of roasted coffee beans into this coffee bag, and the density of the beans in our hand is 370g/1000ml.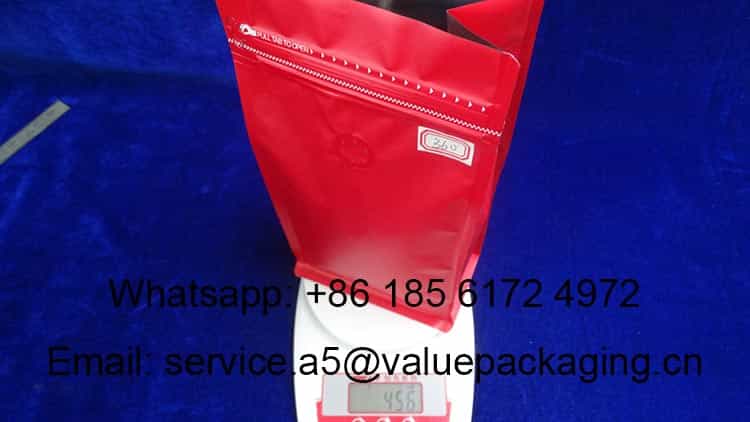 Below picture shows the filled effect of 454gr, with total height 70% taken, and actually a good package.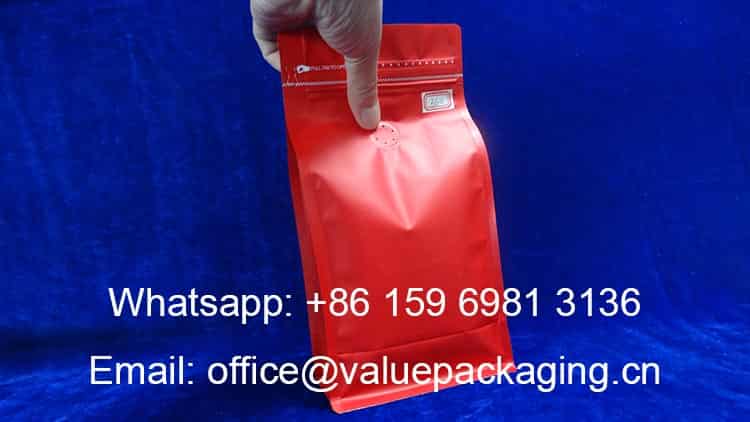 Dimension test report
A pouch dimension report is issued against this test with all the details included, and you may just need to forward the PDF file to your customers for his further reference.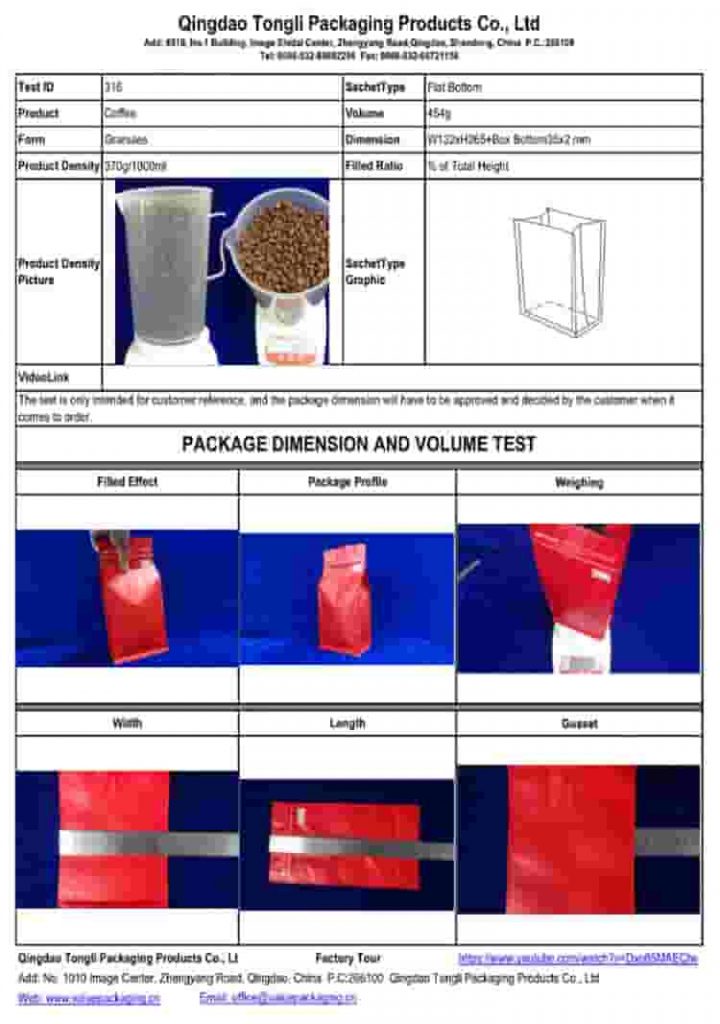 You may also share the PDF file to your customers whenever you need.
Artwork Design Template
This artwork design template shows the dieline for this 454grams coffee bag, which is helpful when you need to print your logo on this delicate package, and you can just forward this PDF file to your designer for further work.
Ok, that's all we have to talk about the dimension for this coffee package, and please just reach us if you have any questions.