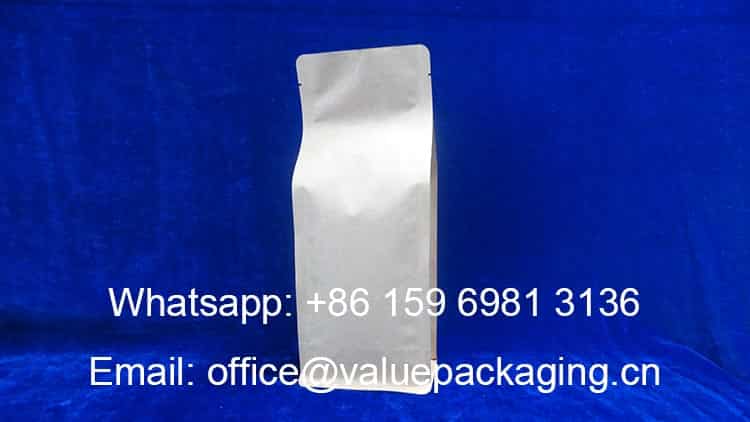 The compostable brown kraft paper finish coffee bag is well intended for holding roasted coffee beans for 1 lb, and able to create great standing profile and branding effect for the customer products. We are now actually producing this eco-friendly kraft paper coffee bag in mass quantities to our customers in a long-term reliable supply,with advantages as below.
Home & Garden compostable
Amazing Standing Up Effect
Re-sealable
Can be printed with customer artwork up to 10 colors with gravure printing or flexo printing
Compostable Foil Materials

The foil structure for compostable laminate is Brown Kraft paper 70gsm/Metallized Cellulose20um/PLA+PBAT60um, with total thickness around 160um. This foil is of great stiffness, high barrier performance, good mechanical strength, which can bring the final bag excellent property to be a good protection for the inside roasted beans products.
Package Dimension of 1 lbs Flat bottom coffee beans package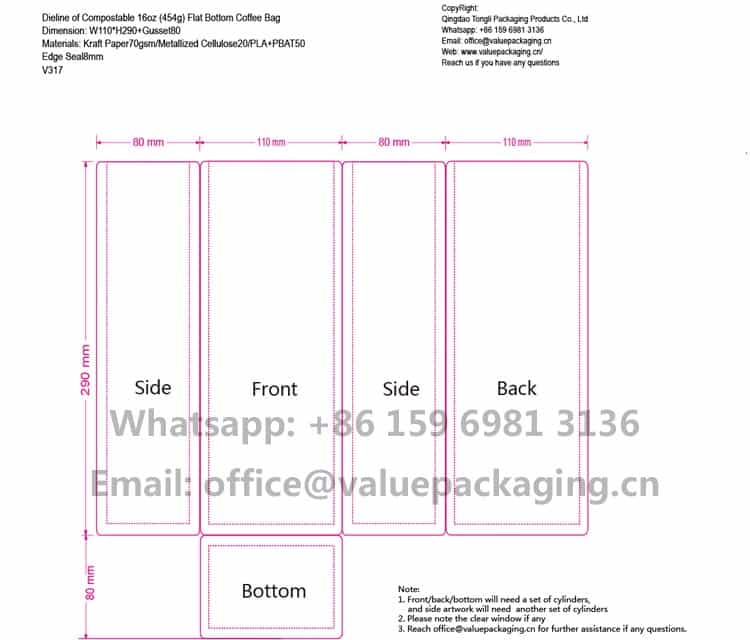 The above graphic shows the dieline of this 1lbs flat bottom coffee bag without re-sealable zipper, and the dimensions are as below
Width: 110mm
Height: 290mm
Bottom Gusset :40x2mm
Of course, a re-seablable zipper, like inner zipper or tab rip zipper can be applied at customer choice.
Filled Level of 1 lb grams compostable box bottom coffee package
We are going to fill 1lbs (454grams) of dark roasted beans into this compostable box bottom coffee package, with below picture showing the weighing operation.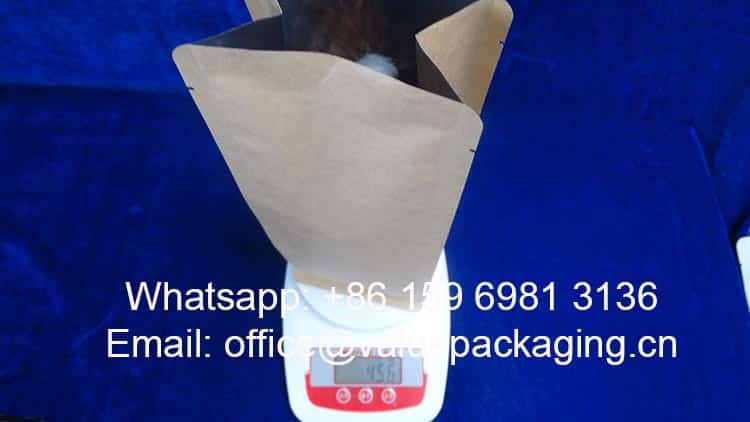 and you are able to see that, the filled level is around 65% of the total height, with enough top space for the sealing operation on the Vertical-Fill-Sealing machinery.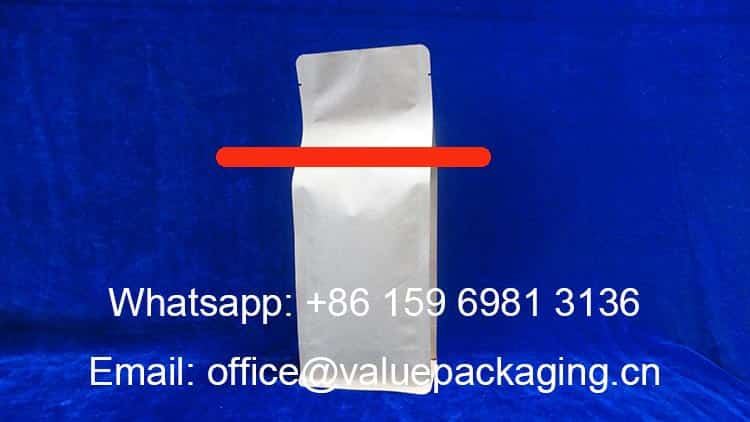 You are advised to watch the video below to understand the test process, and we are glad to share some of our sample pouches for your own test with your products, that will be more accurate.
Bag Dimension Test Report of 1 lb Flat Bottom Coffee package
For the dimension measuring, please check the pictures in the dimension test report attached below. The density of the roasted coffee beans used in this test is 370g/1000ml, which may differ from the one of customers' products. All the details regarding this bag dimension test are listed in the report, and you can share with your customers if you need.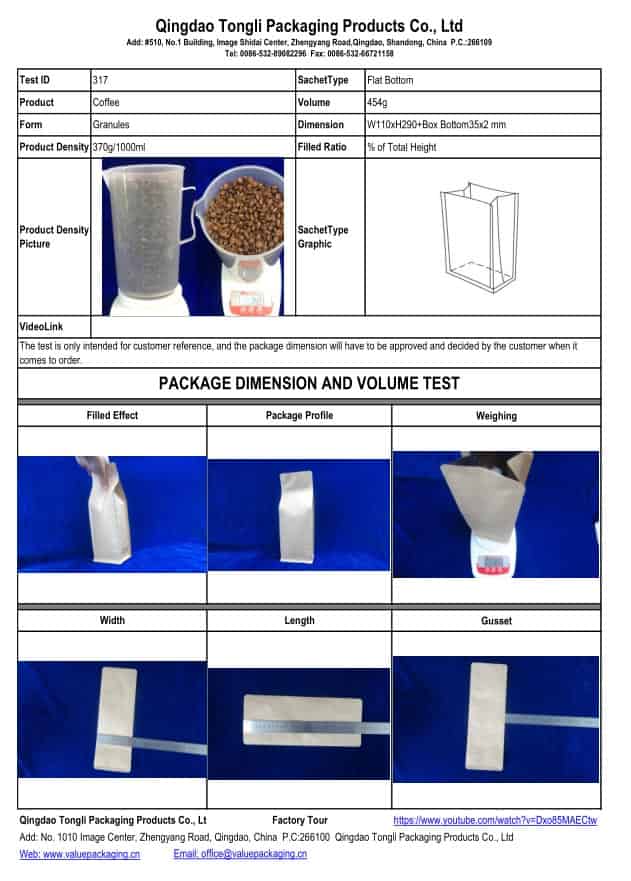 Artwork Design Template of 1 lb Side Gusset coffee pouch
The artwork design template should be helpful when you plan to print your logo and eye-catching artwork on this coffee bag, and you may just download it and send it to your design to fill the creative artwork. You are advised to feedback to us with Illustrator or PDF file with high quality (>= 300PPI)
OK, that's all we have to say regarding the package dimension of 1 lb compostable side gusset coffee pouch, and just reac us if you have any questions.