Hello, this is Bruce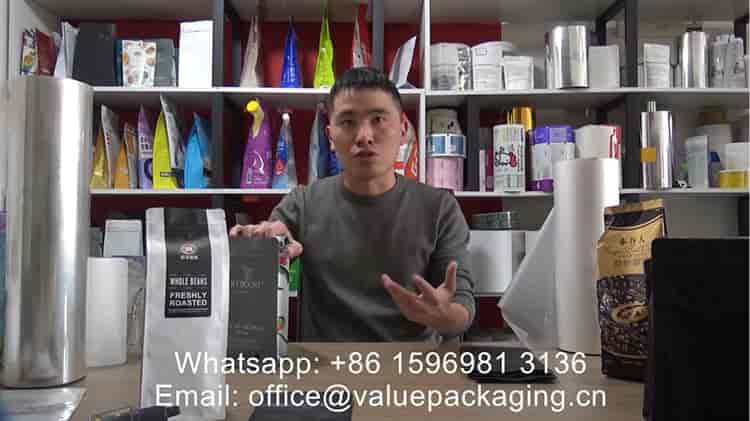 Here, I am going to share with you an admirable quad seal gusset coffee bag for roasted coffee bean 1000 grams, which is printed in whole red with matte finish effect. It is amazingly attractive for some consumers when they just lay their first eye-sight onto this package. With great toughness, this coffee bag is able to standup straight on the shelf, and make good branding for the products. A layer of vacuum metallized layer is trapped into the foil laminate, which is able to keep the original freshness of the roasted beans for a longer period.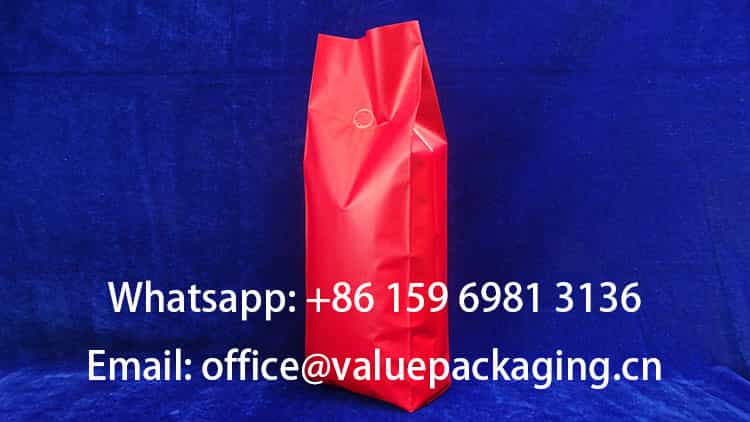 Before getting this bag produced, it is absolutely necessary to figure out the bag dimension and final filled effect, so let's go.
Filled Effect of 1000gr Quad Seal Coffee Bag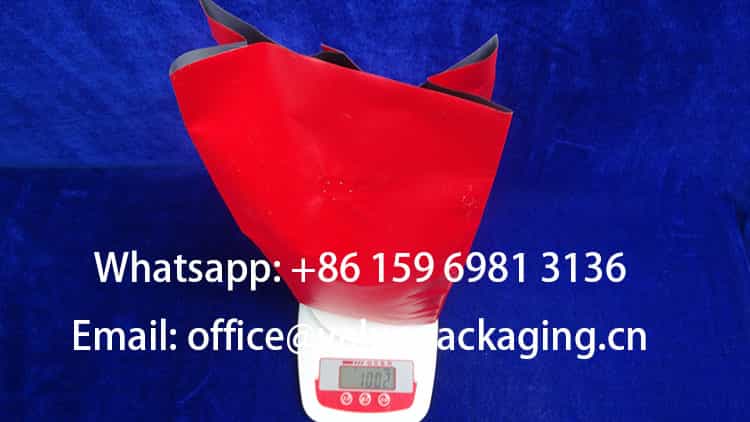 1000 grams of dark roasted coffee beans is well filled into the package, with the density of coffee beans 370g/1000ml, and you can easily see 70% of the total height is taken, with enough space on top.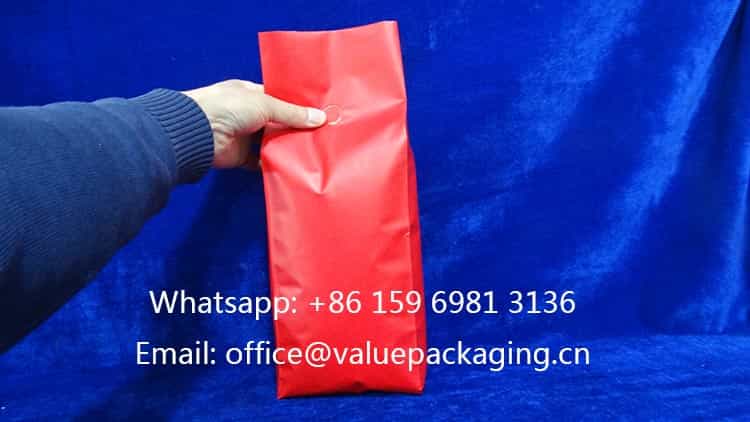 The quad sealed part will be expanded like a box, which enables the filled package well stands up straight on the shelf.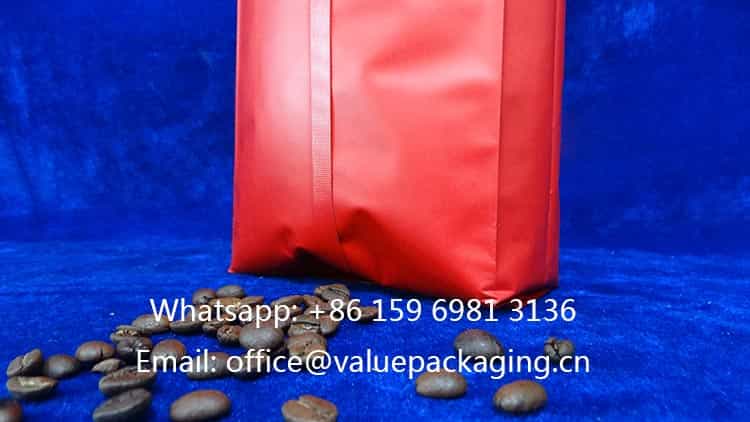 Bag Size of 1000grams Side Gusset Coffee Bag
Width: 135mm
Height: 410mm
Side Gusset 70mm
Back Sealed Width 10mm
Test Video of 1kg Side Gusset Coffee Package
You are advised to watch the video below to have a further understanding on the test process and final filled effect for this coffee bag.
Bag Size Test Report of 1kg quad seal coffee pouch
A bag size test report is issued with all the details stipulated, and the density of roasted beans used in this test is 370grams/1000ml.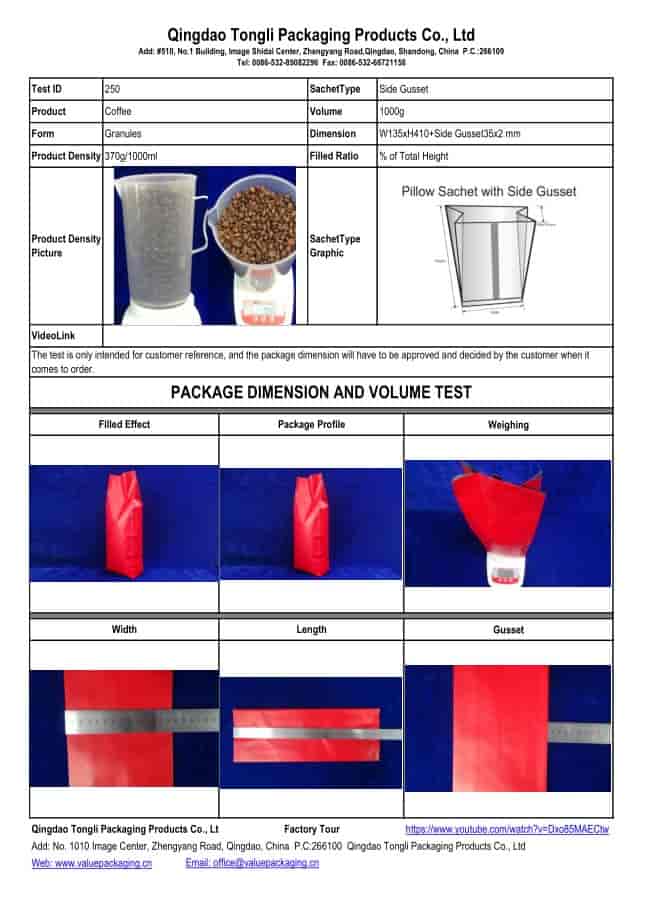 You may just download this PDF file and share with your customer whenever necessary.
Artwork Design Template of 1kilograms quad seal coffee package
The artwork design template is attached below, which make each and every detail clearly for this package, and you may just send to your designer for creative work if you want to print you logo on the package. Of course, you may just reach us if you have any questions.