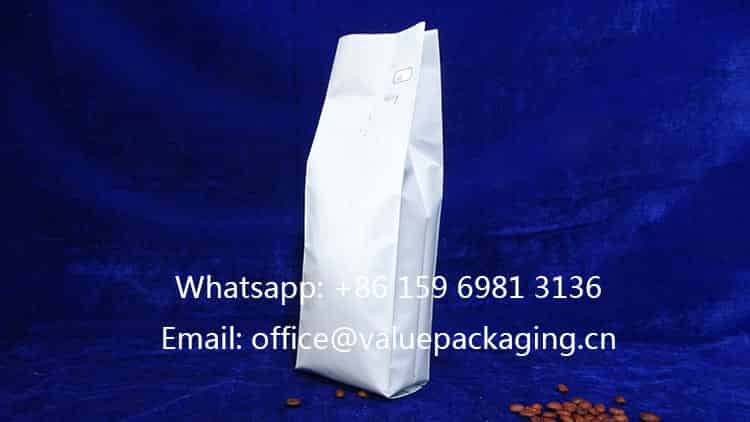 This is a very popular coffeee bag intended for roasted coffee beans 16 oz with premium quality
Great Standing Up Effect
Long shelf life effect
Quality matte lacquer coating, that create perfect appearance
Labels put on front or back for the customers
Foil Materials
The graphic below shows the structure of this laminated foil materials for 16oz side gusset coffee bag, PET12/VMPET12/LDPE triplex film layers

PET12, which means clear polyester film with thickness 12um, is the most common print substrate for standing coffee pouches.
VMPET12, which means vacuum metallized polyester film with common thickness 12 microns, is one of the most common used high barrier film in flexible packaging pouches. It is intended to provide high barrier at lower cost.
LDPE film, short for low density polyethylene film, works as the inner sealing layer, able to create strong sealing performance for the final packages.
Filled Effect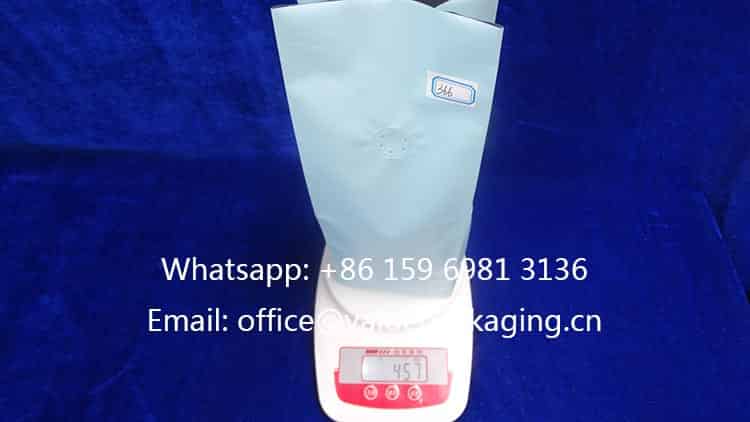 With some roasted coffee beans in hand, here, we are going to fill 454grams into the package, and you can see the filled level is only about65%~70% of the total height, with enough space left on top for the sealing operation. The left space on top will also work as buffer when the products is filled.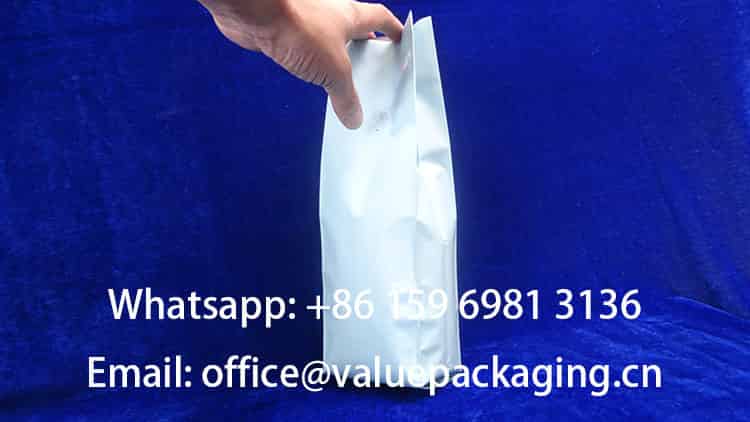 Pouch Dimension
Width: 100mm
Height: 335mm
Side Gusset: 60mm
Back Sealed Width:
Test Video
Here, we got the test progress recorded by video, and you are advised to have a further understanding on the bag dimension and final filled effect through the video below.
Pouch Dimension Test Report
A pouch dimension report is issued against this test with all the details included, and you may just need to forward the PDF file to your customers for his further reference.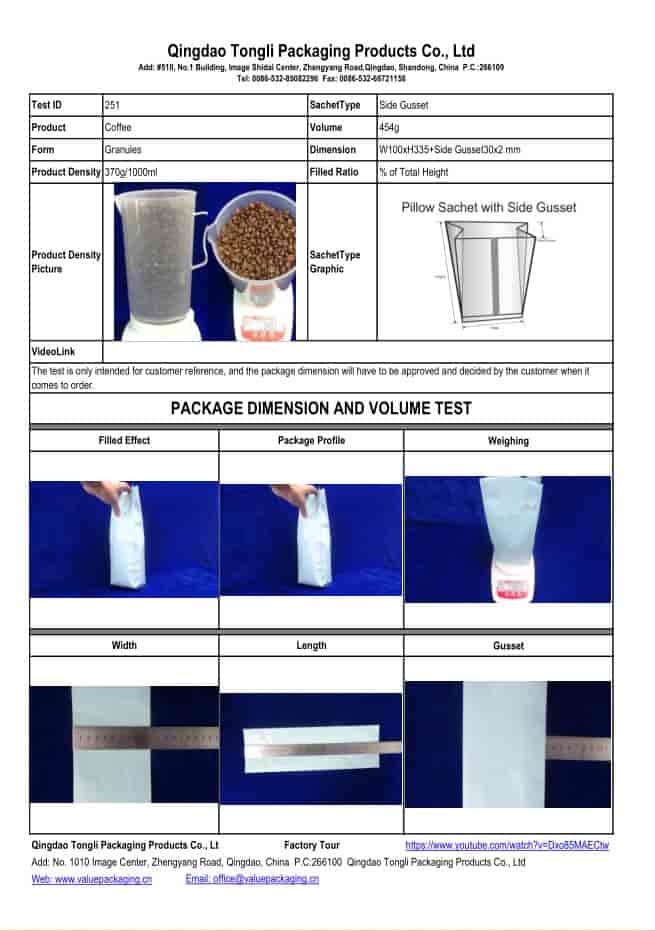 Artwork Design Template
This artwork design template should be helpful when you need to print your logo on to the package, and you may just download the file and forward to your designer for further work. Important, you will need to feedback with artwork design in Illustrator or PDF file for our next-step work.
Ok, that's what I have to say about this 16oz side gusset coffee bag, and now we are also moving forward rapidly on compostable coffee bag. Read more by clicking the picture below.