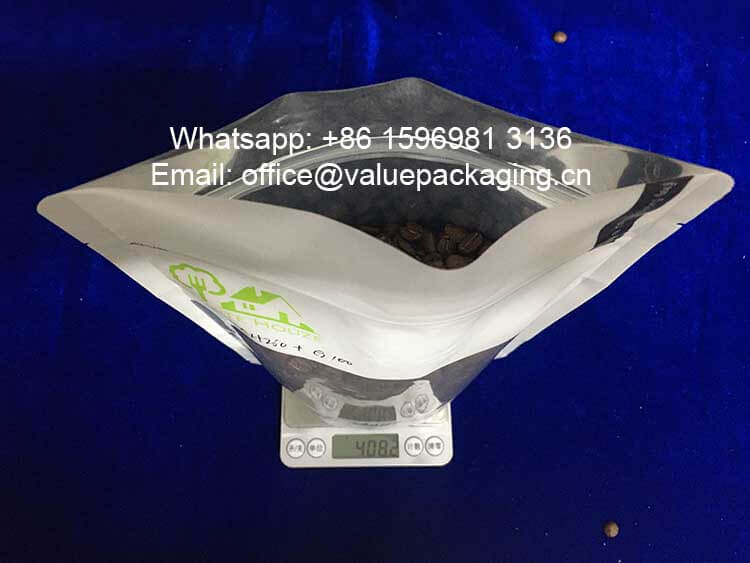 12oz (340grams) coffee bag and 16oz (454grams) coffee bag are quite popular volume in the coffee market, and when some customers would like to grab a package between these two volumes, 400grams coffee beans package may be the catch.
So, in this post, we are going to share about this 400grams coffee beans package, and show the package dimension and volume test by video.
Foil Material Structures
The film materials strcuture for this 400grams coffee package is Matte Lacquer/PET12/VMPET12/LLDPE110, with total thickness 135 microns, that is able to create great standing effect when the coffee beans are filled into the package.

As to the VMPET film applied in this foil structure, half of the web width is left blank, so it can work into the clear front window.
Diecut line for 400grams bottom gusseted coffee bag
Package dimension: Width190XHeight260+Bottom gusset100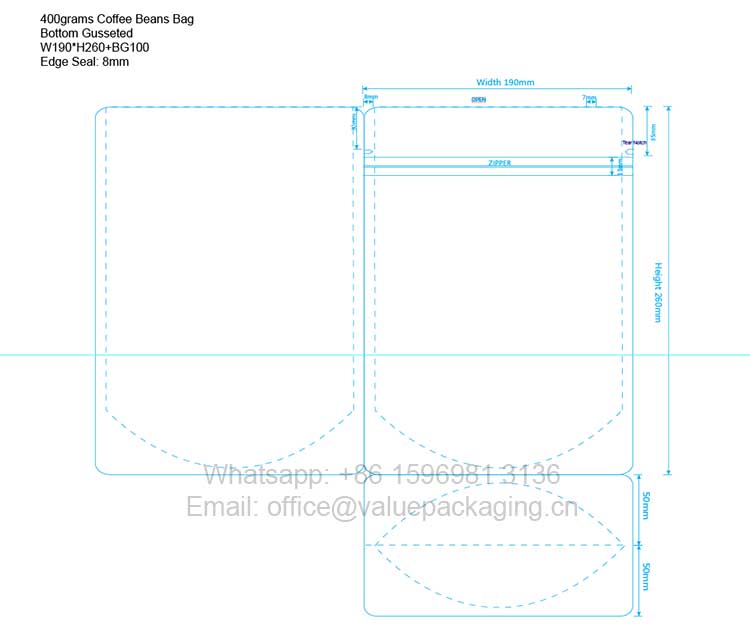 As shown in the diecut line, there should be zipper available on this standup pouch, that enable the final coffee package to be re-sealable. Of course, tab rip zipper can be placed instead of inner zipper.
Final Filled Effect
You can learn more about the filling effect when 400grams of coffee beans is filled into the package, and the clear front window will just make the products easily seen by the consumers.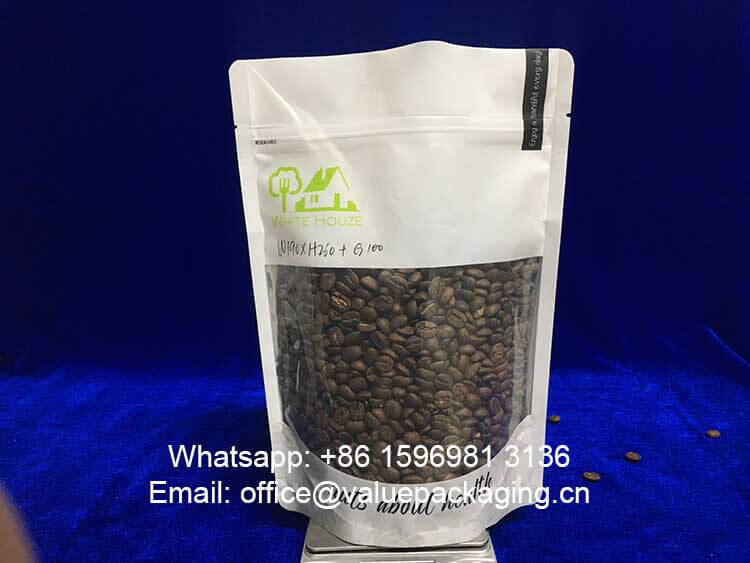 Video test
Here you can watch the test process through below video.
Ok, hope this volume test be of helpful for you. If you have any questions regarding the package dimension of coffee bags, you may reach us for further assitance.