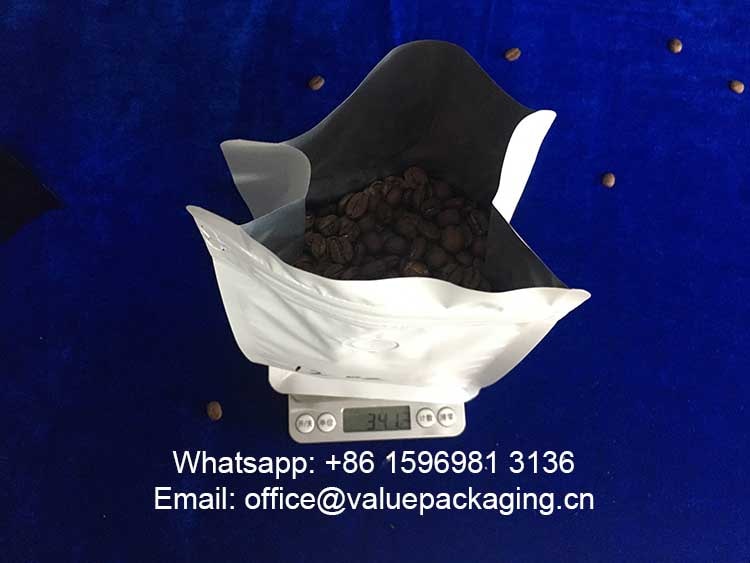 12oz coffee bag is quite a catch in the market, and our company is producing quite a lot of these items for the customers around the world. In this post, we are going to share our video test on the package dimension of 12oz coffee bag, and try to revert you with reliable information.
12 ounze coffee beans, usually equals to 340grams, that is a very popular volume between 250grams and 454grams (equals to 16oz/ 1 Pound), and here we are going to start our test.
Density of coffee beans applied
There will be quite a difference in the denstiy for different coffee beans, as we are not able to get each and every of the coffee beans for our tests, so we just rely on the coffee beans in our hand to proceed with the tests.
I just filled the coffee beans into a measuring cup of 1000ml, and the gross weight is 458385grams, minus the tare weight of measuring cup 73g, so the net weight of 1000ml coffee beans will be 385grams.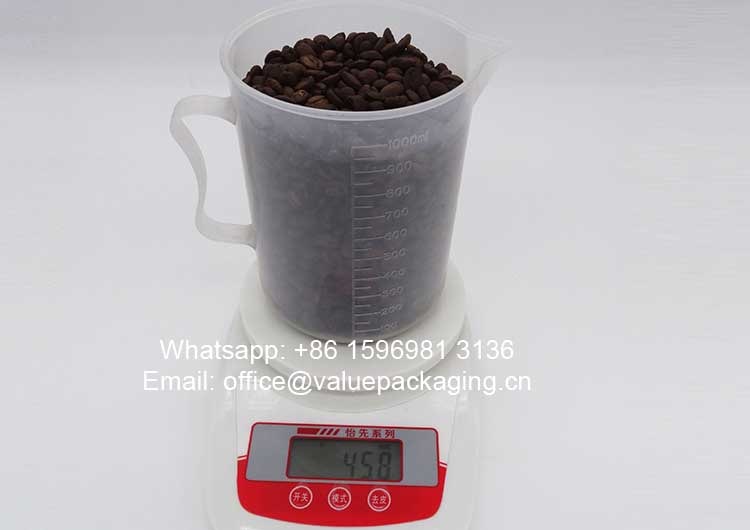 Based on that, we can move on with our volume test for our 12oz coffee bags.
Bag Type
Usually there are 3 most common bag type for coffee bag in the market, that all enable the package to well stand up on the goods shelf, and excellent in branding and sale purpose.
Here, we are going to test with each of the bag type.
12oz Box bottom coffee bag
Package dimension: Width125mm X Height 230mm + Gusset 80mm
Watch the video below for size measure and volume test.
This matte white box bottom coffee bag can be provided to some customers that may have small business and would like to label it after filling the coffee beans. You can check out here if you interest to buy one box of 800 PCS.
12oz bottom gusseted coffee bag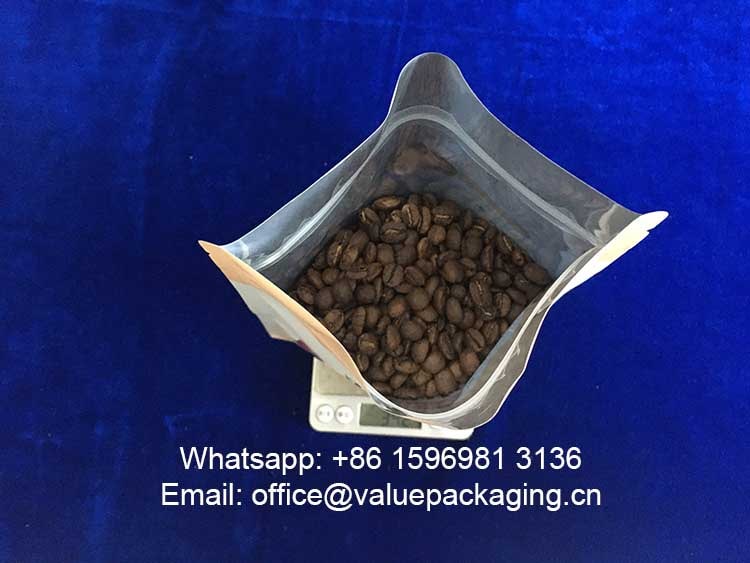 12oz quad seal coffee bag
This quad seal coffee bag is quite popular in the market, with kraft paper creating an eco-friendly effect, that is highly welcome by some consumers.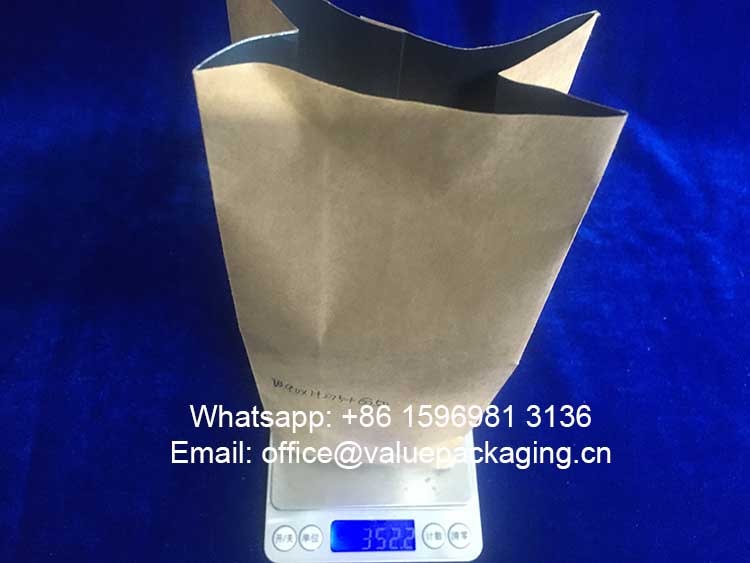 Package dimension Width 90mm X Height 275mm + SG50mm
Ok, here it comes to the end of this post, and if you have any other questions that may need our assistance, just reach us at office@valuepackaging.cn. Thanks