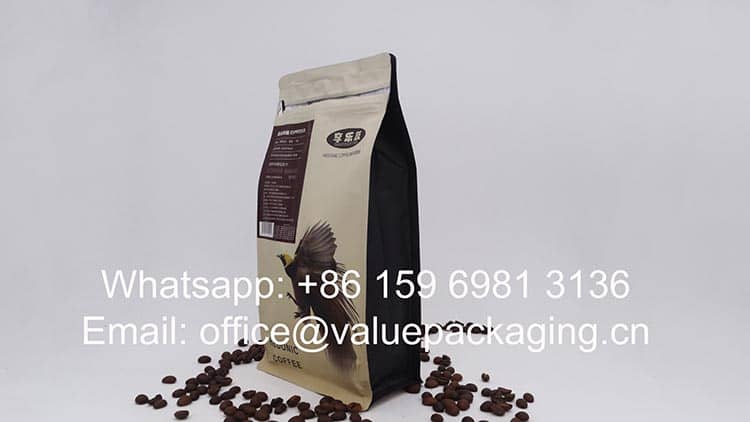 This amazing box bottom pouch is able to present excellent package profile for 500 grams of roasted coffee beans products. It is enabled with top matte lacquer coating which is able to improve the visual effect for the package, and the rip zipper also enable the consumers to easily tear the package and keep the roasted bean in original freshness for a prolonged period.
It is also important to figure out the package dimension and filled level before putting the bag into produce, and here in this post, we are going to give a further analysis on how this coffee bag presents.
Filled Level
The white line shows the filled line of 500 grams of roasted coffee beans filled into the package, and actually it takes about 70% of the total height. Of course, the filled line will never be allowed to exceed the zipper, as there will have to be some space left for the sealing process.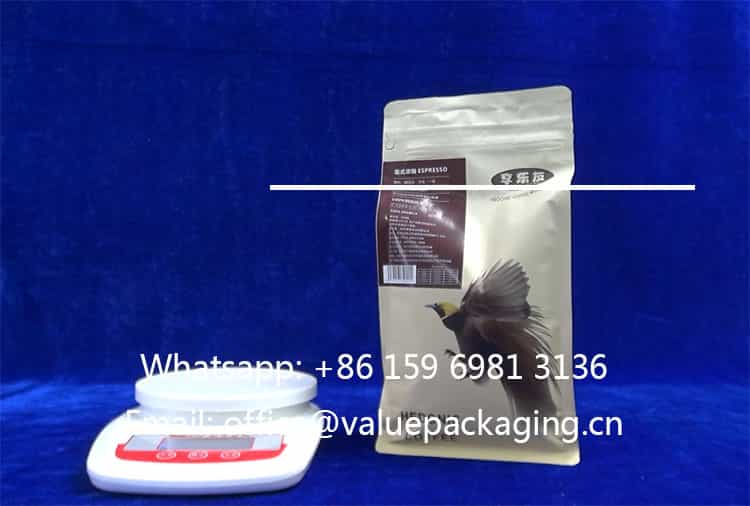 When we get a top view, we can find out this 500g coffee bag is so well filled. The density of coffee beans we adapt is 370 grams/1000ml, and the density of different beans fluctuates a lot, so if the customer wants to test the final effect with his own beans, sample bag will have to be freely provided against customer particular test.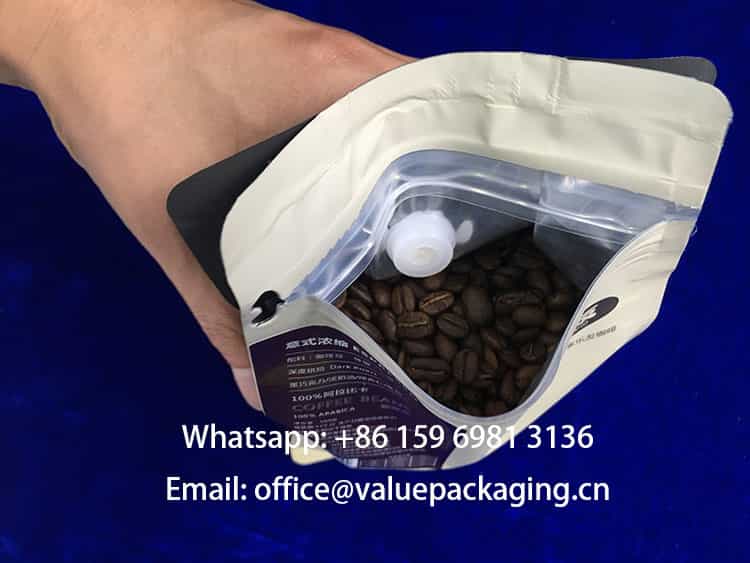 Package Dimension
Width: 135mm
Height: 265mm
Gusset: 35mm*2 =70mm
Edge Sealed width: 8mm
The exact dimensions are now shown in below layout for 500 grams coffee bean box bottom bag.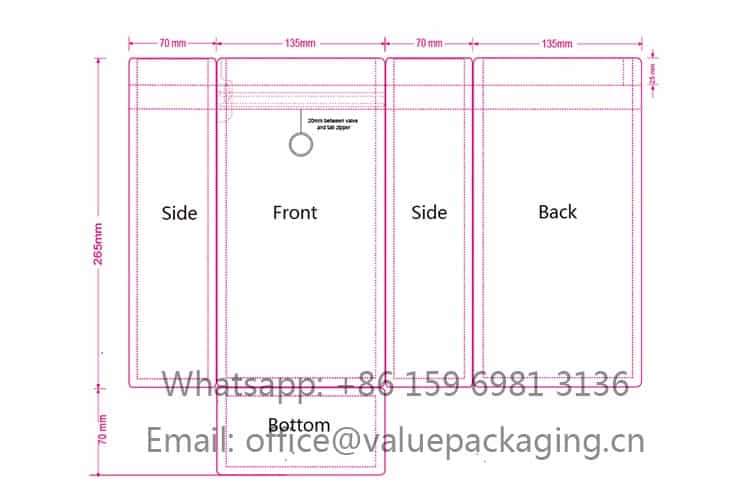 Test Video
We got the test process recorded by video, you may watch the video for further understanding on the final package profile of this 500 grams coffee bag.
Package Dimension Test Report
Against each bag for a specific volume of coffee beans, like 500 grams for example, a dimension test report will be issued with all the details listed. Please note, the density of coffee bean we adapt is 370 grams/1000ml, and sample bag will have to provided for your own test.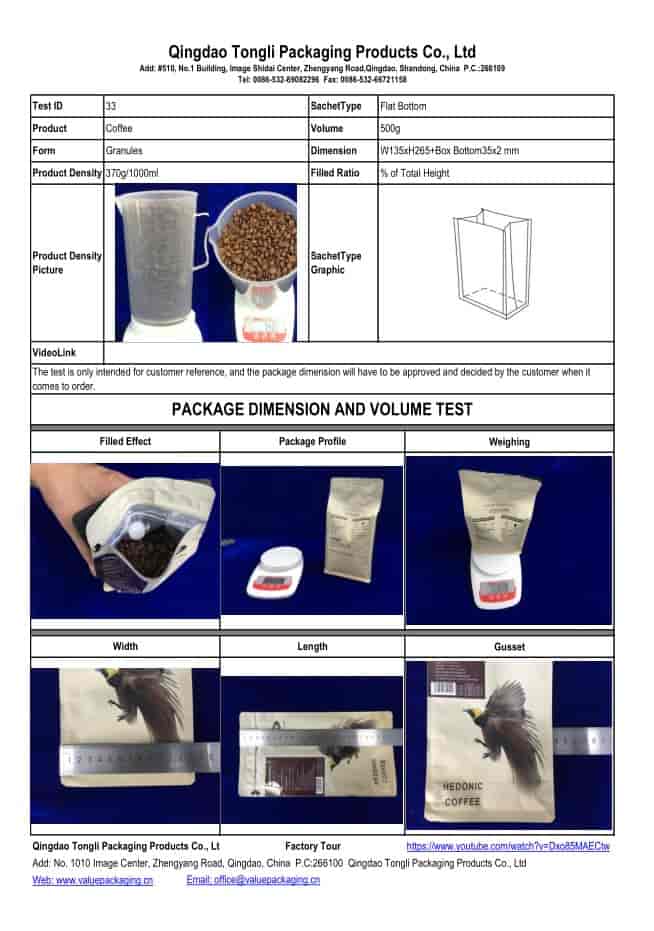 Check below link and read the report, and you may forward it to your customers wnenever possible.
Coffee-500g-Flat Bottom-W135xH265+Box Bottom35x2 mm -Package Dimension Test#33
Artwork Design Template
Here is the artwork design template for the customer to fill his own logo, and the customer may just download the file and forward to the designer for further work.
OK, that's all we need to say about the package dimension and filled effect of 500 grams coffee bag, and welcome to reach us if you need any assistance.