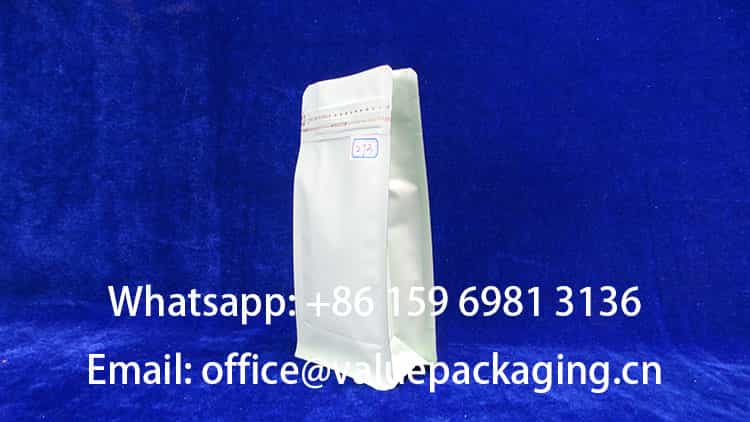 This cute standing coffee package proves to be one of the best eye-catching items in the market when the customers like to promote their new flavor products, and it can be well intended for 100 grams of roasted coffee beans. This package comes in matte green appearance, and of course, matte black or white color can be customized against customer requirements.
In this post,we are going to give a further analysis on the bag dimension and filled level for this small package, and hope it is helpful for the customer before then get a bag like this produced.
Filled Level
We are going to fill 100 grams of dark roasted coffee beans into this small block bottom coffee bag, and the density for the cofffee beans we use is 370g/1000ml. You may find the filled level is just ok, with some limited space left under the rip zipper. I have to say, this block bottom coffee bag is just the right fit for 100 grams. Of course, you may need the sample bag to test the final filled effect with your own beans, and please just reach us to free sample bags if you need our support.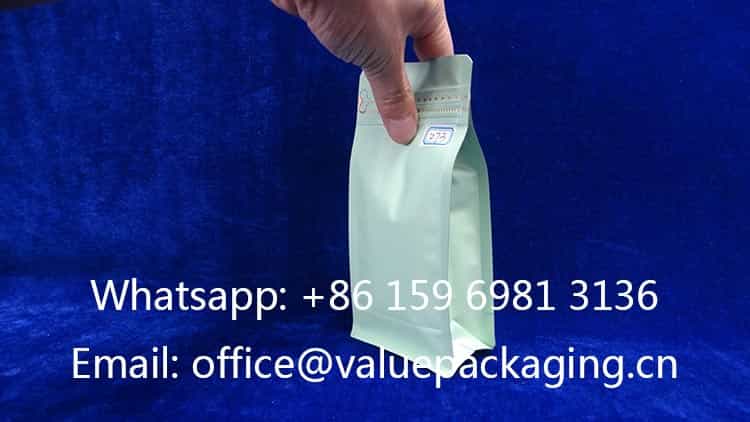 Bag Size
Width: 90mm
Height: 185mm
Gusset: 54mm
Edge Seal Width 7.5mm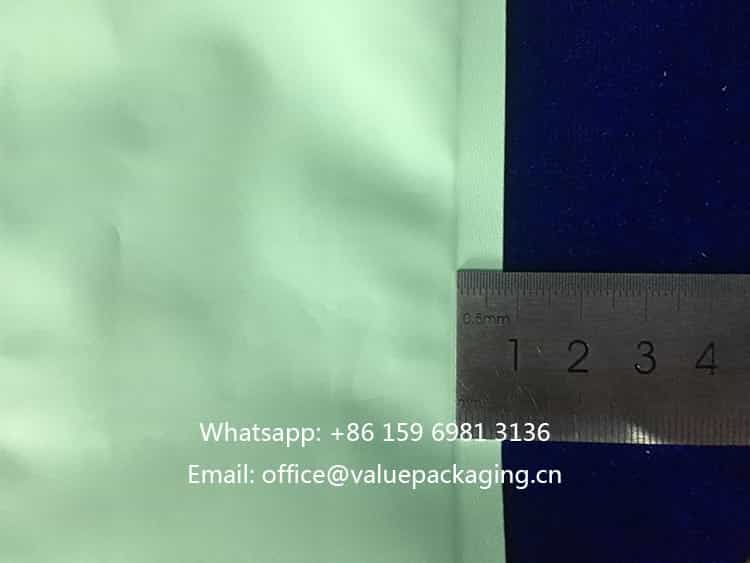 The exact dimensions for this 100 grams coffee bag is shown in below layout, which is very important for the produce of a coffee package.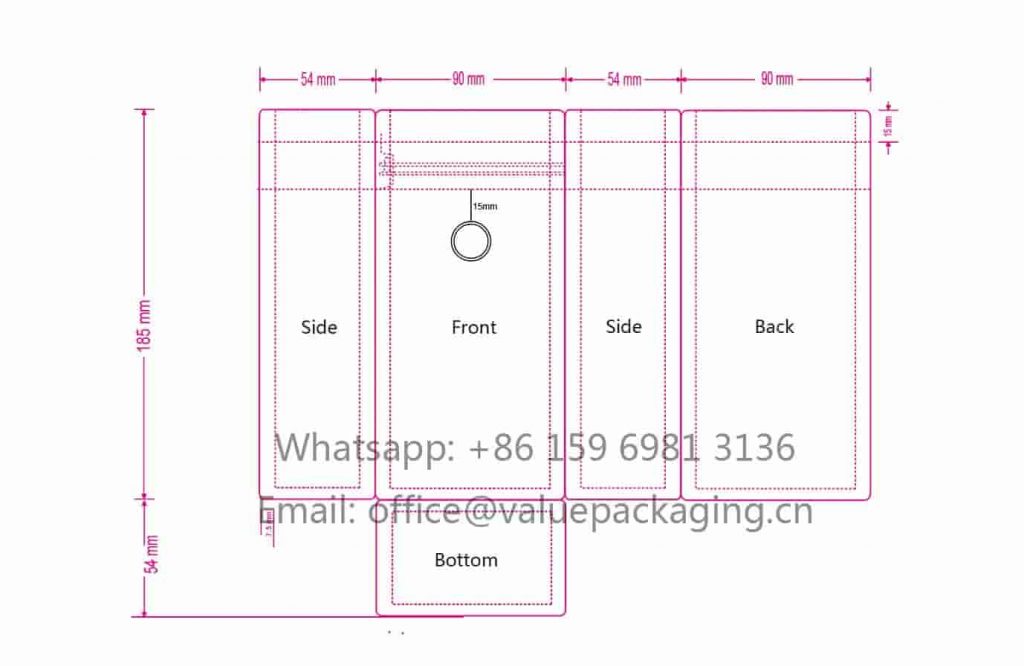 Bag Size Test Video
We got this dimensioin test recorded by video, which may be of help for some customers who want to get a further understanding on the final package profile.
Bag Size Test Report
We are issuing dimension test report against each coffee bag, with all the details included, and you may just download the PDF file and forward to your customers in any case.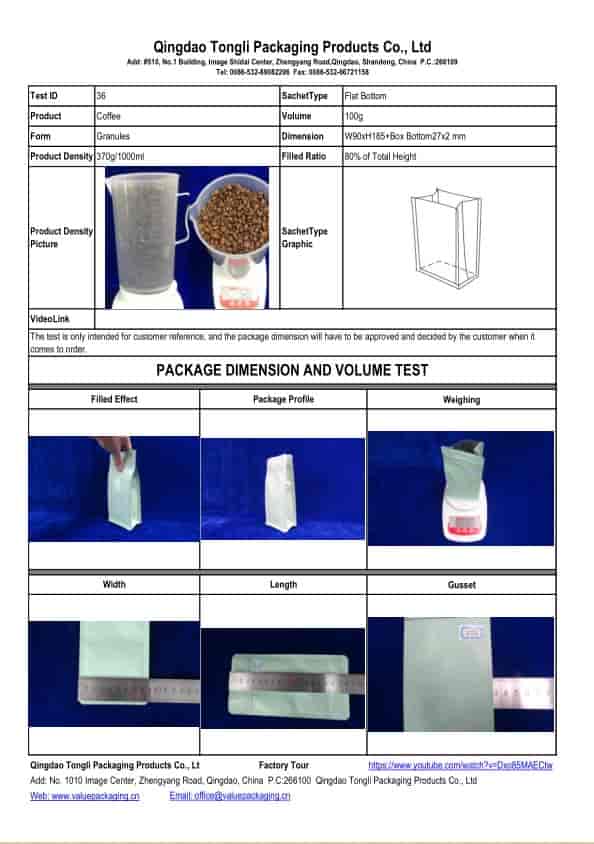 Artwork Design Template
This design template is helpful when you need to fill your own logo and artwork into the package, and you are advised to send it to your designer, and feedback to us with artwork file in Illustrator or PDF files.
Ok, this is the thing we need to say about the bag dimension for this 100 grams roasted bean block bottom bag. You may just reach us if you need any other assistance.