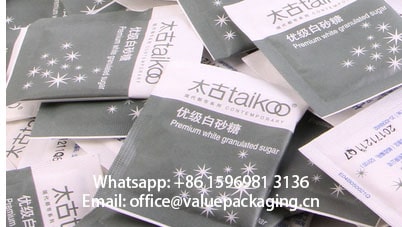 Small volumes of ugar packed in above paper packs are quite popular in the coffee shops, KFC shops, and fast-food restaurants. It is intended to instantly improve the sweetness for the food or drinks for the consumers just with an easy tear. As a reliable factory to produce this printed paper material, our company is producing these foils for many customers around the globe.
Some customers may like to present their sugar/sweetner products in 5 grams pack, and in this post, we are going to test the dimension well needed for this foil and final sachet size.
Effect of 5 grams sweetener paper pouch
Filling Test of 5 grams sugar paper package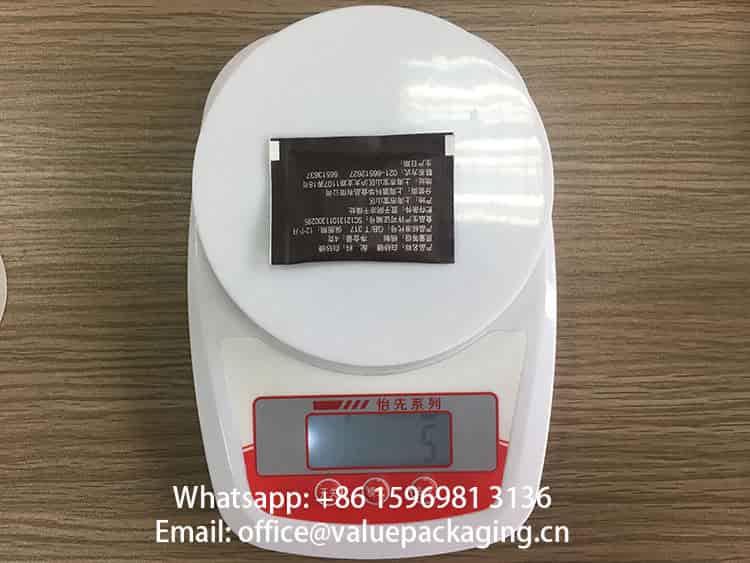 Package Dimension of 5 grams sweetener paper bag
This package is realized in 3 edges sealed, so the package dimension is Width45XLength65mm, with widh of sealed edge 5mm, with pictures as below.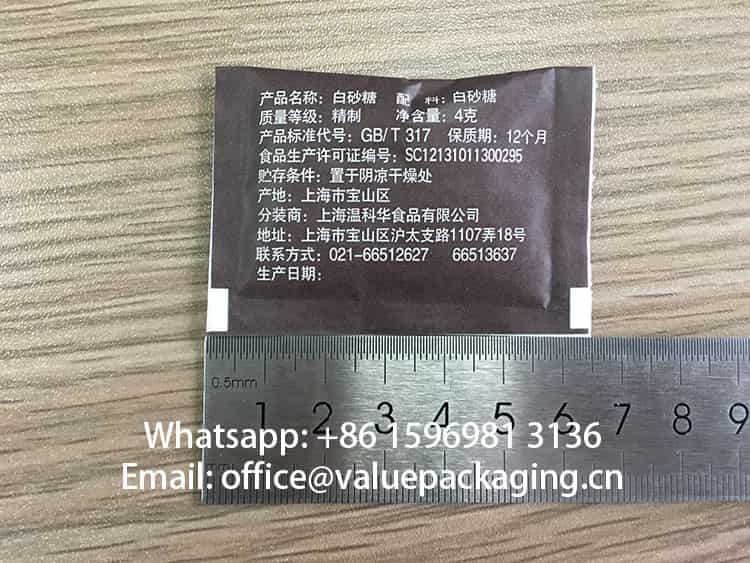 Design Template of 5 grams sweetener paper sachet
This design template should be helpful for these customers who would like to print their logo, product information and manufacturing information etc onto the package. You are advised to forward this template to your designer, and revert to us with Illustrator or PDF file for our further work.
Ok, we come to the end of this post, and if you have any questions regarding the size of 5 grams sweetener paper pouch, you are welcome to reach us.