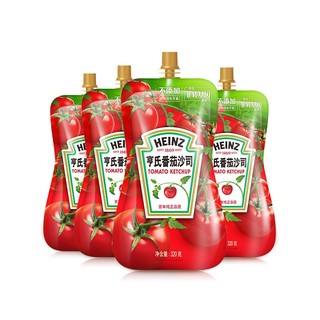 Tomato ketchup in standing pouches with spout are quite popular in the market. With the spout/closure re-close system, the product is very easy to be used in the consumer side, and also minimize the waste in use.
As a reliable manufacturer for tomato ketchup spout pouch in China market, we are going to give a further analysis on the packaging film materials needed to realize the tomato sauce bags, and hope it is helpful for you.
Human food Safety
Under any circumstances, the film materials intended for tomato ketchup should be kept as human food safety, and you may refer to this page for more information: http://www.valuepackaging.cn/human-food-grade/
Small Sachet
This small sachet is realized on the vertical filling and sealing machine with aluminum foil laminate, that is able to realize the maximum filling of products at the lowest cost. Usually, for this small sachets, it can be run out in just one time, so usually triplex aluminum foil laminate ,such as PET12/AL7/LDPE should meet the requirements.
Tomato Ketchup Spout Pouch
When the pouch is going to hold more volume, like 100 grams, 200 grams, 300 grams, or even 400 grams, the pouch will have to stand up, then the foil materials will have to be more rigid. At the same time ,the products can not be run out in just one time, so the barrier property for the tomato ketchup package will have to be rienforced.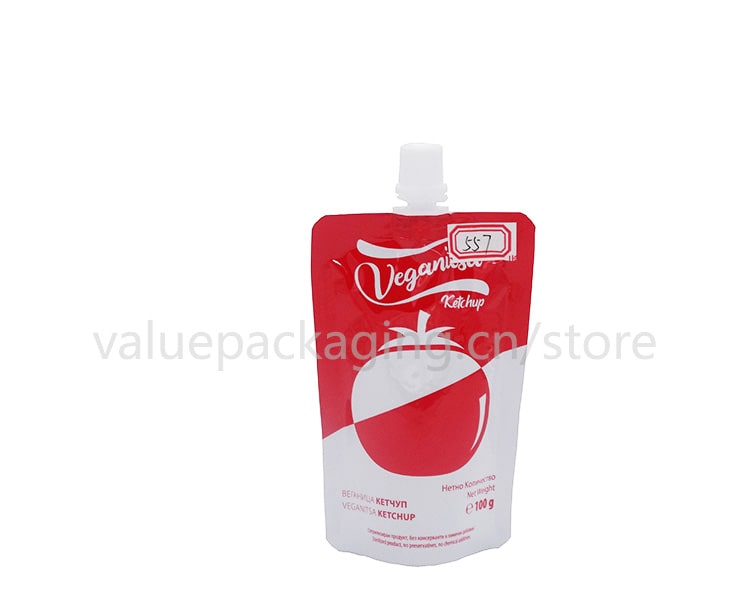 Take this 100 grams tomato ketchup package for example, the foil structure is 4 layers with PET12/AL7/PET12/LDPE85, with total thickness 120 microns.
PA Reinforced Spout Pouch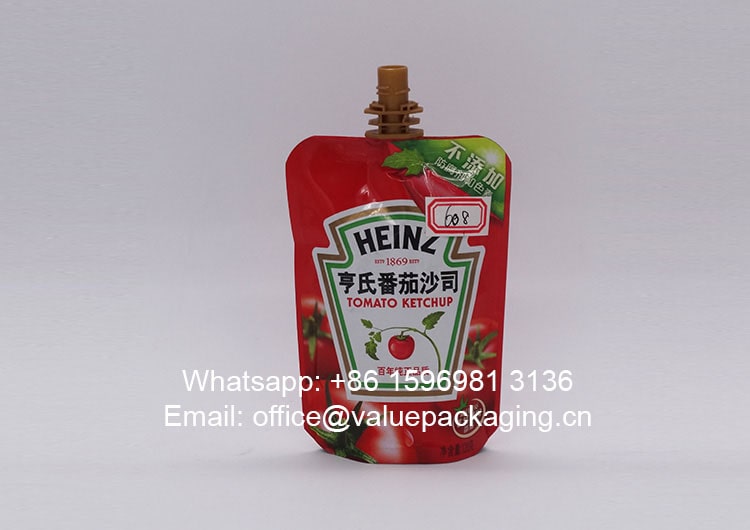 For this 108 grams spout pouc, it is produced for Hein China market, with excellent quality. The foil structure for this package is PET12/AL7/PA15/LDPE140, with total thickness 171 microns, as shown in below picture.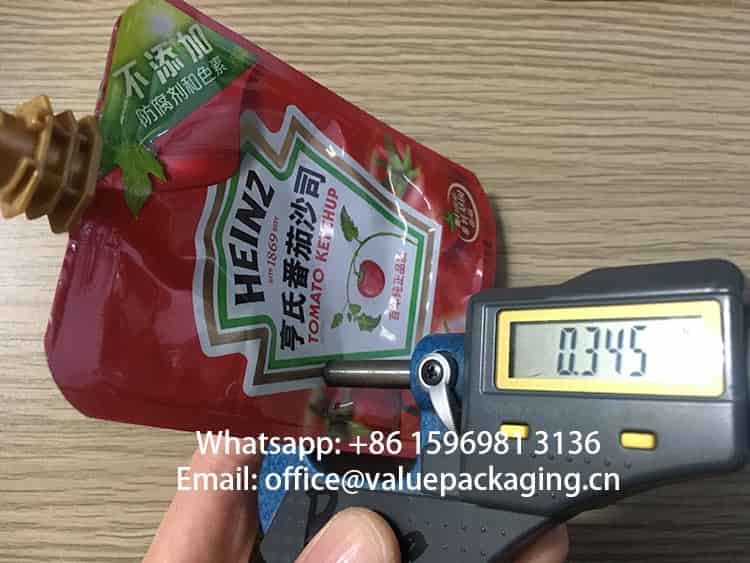 Upon our knowledge, aluminum foil laminate with thickness 171 microns is better intended for 300~500 grams package. As the foil is too rigid, and when it is finalized into this small spout pouch, the bottom may be difficult to expand during filling.
Retortable Spout Pouch
When we talk about retortable spout pouch for tomato ketchup, usually we mean the pasteurization conditions under 121~125 Celsius degree for 30~50 minutes. Of course, the exact retort conditions will have to be decided by the customer side.
As our company is now producing so many retortable spout pouch for different products, like pet treats, tomato ketchup, sauce, meat products, we will have to perform retort test in our factroy to ensure the quality of the spout pouch will be under control.
In our eyes, it is better to choose reliable materials than just lower cost, as you will never be able to afford the disaster result when some of the packages are unqualified, and the products leaked from the package and contaiminate all the pasteurizer.
The most reliable foil structure for retort purpose is PET12/AL7/PA15/RCPP, with the thickness of RCPP film adaptable against specific requirements, with graphic as below

Ok, here are what we have to say, and you are welcome to reach us if you have any other questions.