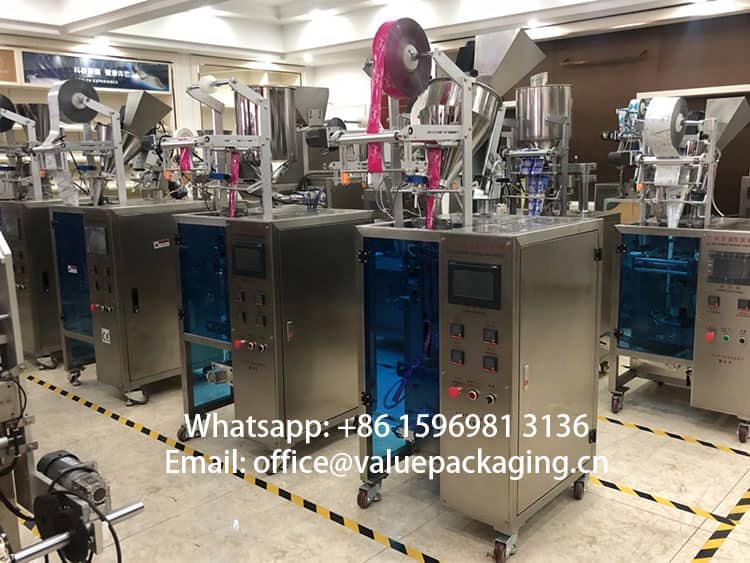 Usually, the salt packages are formed into pillow pouch on the VFFS machine when the roll foil passes through the bag-former and sealed into final pillow pouch. Some customers may like to launch their salt products in 250 grams pack, and in this post, we are going to have an actual test on the package dimension needed, and hope it is of help for you.
Packaging Film Materials
There are many different package substrate films to realize the salt packages, and in this post, we are going to adapt PET12/LDPE foil structre, which is of good mechanical strength and printability, very good package for salt products.

Volume Test
When the products is filled into roll foil and then sealed into final pillow pouch, usually the filled height should be around 60~70 of the total height, so a certain top space has to be left to ensure all the products are able to be filled into the package and achieve fine sealing.
You are advised to watch the video for the filling process, and check the final effect for 250 grams salt in pillow pouch.
Below picture is the final effect of 250 grams salt when the package is laid flat.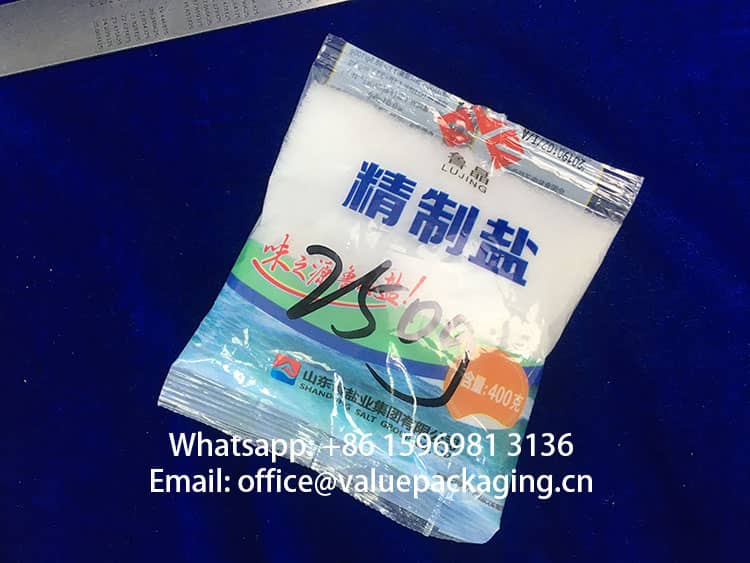 Package Dimension
Upon our test, the package dimension for 250 grams salt could be Width120*H145+Back Seal 10mm, so the final width needed for the roll foil should be 120*2+10*2= 260mm, with repeated length 145mm.
Design Template
This design template should be of help when the customers choose to print their own logo on the package, and you may download this template for filling your artwork. Please note, the eye tracking mark will have to be placed on the design, and we will assist you on that.
Ok, you are welcome to reach us for further assistance if you have any questions.