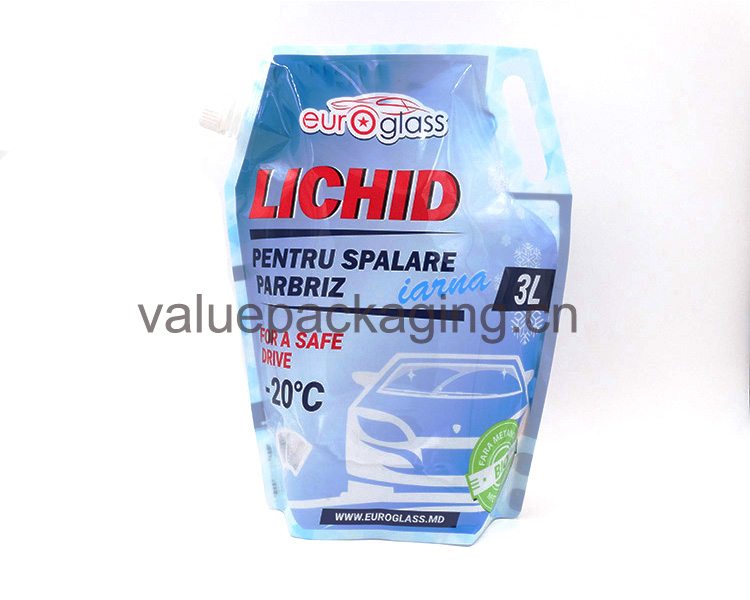 When deciding to choose a spout doypack package for the windsheild washer fluids, the thickness is quite an important concern. As when the thickness is too thin, the doypack may not be so strong, and not so rigid to present a good standing effect on the goods shelf. However, when the thickness is too thick, the cost of course is going to increase.
As a serious manufacturer for spout doypacks, we always do our best to ensure the quality customers looks for, and also try our best to reduce the cost as much as possible. So, in this article, we are going to list the appropriate thickness for the most common used 3liter spout doypacks, and hope it be of help for your decision.
Based on our knowledge, 3 liter spout doypacks produced in china are nearly all 3 layers as below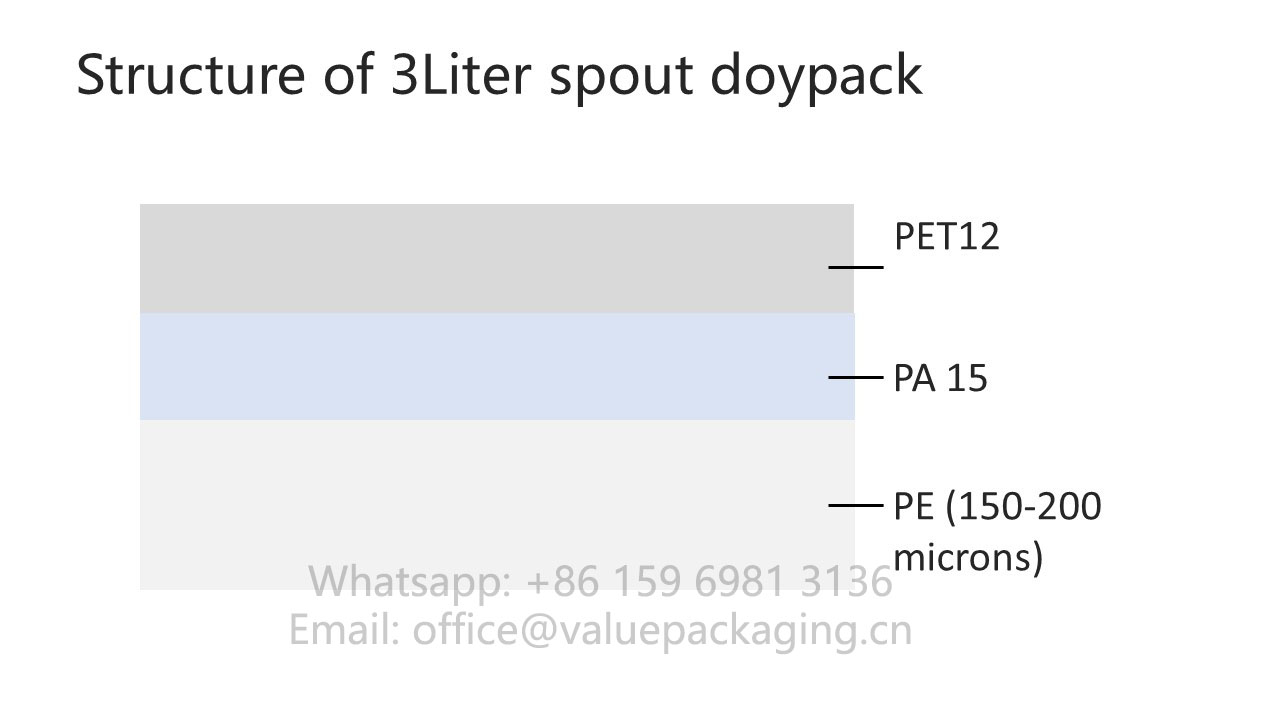 Outside layer: PET film as print substrate
Middle layer: PA film as main body layer
Inner layer; PE film as heat seal layer
So, as we can observe, to change the thickness for the 3liter spout doypack foil, the best way is to change the inner PE seal layer. (Also we can change the thickness of PA layer, as 12 microns and 25 microns, however it is not so common as adjust inner PE layer)
Based on our actual supply of 3liter spout doypacks for many customers, the lowest thickness for a quality 3liter spout doypack is 180 microns.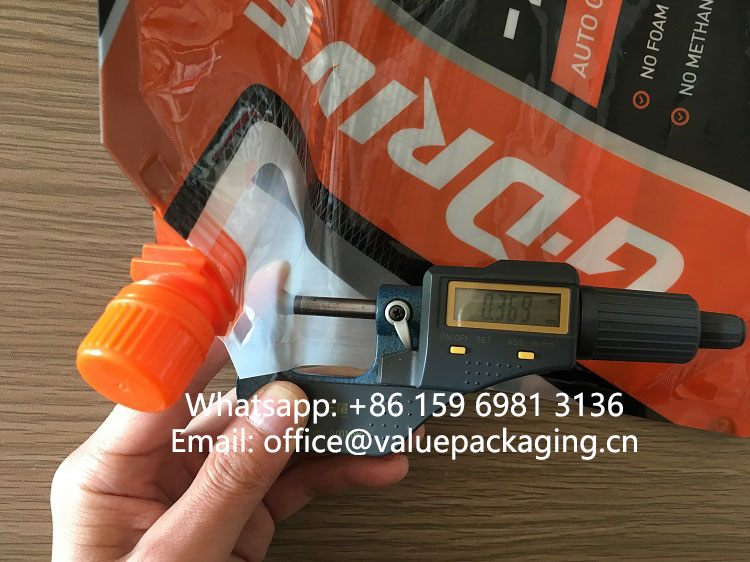 We are now stable and quality supply of this 180 microns spout doyacks for windshiled washer fluids to a very large petrochemical company in Europe for 3 years, without any break or leak for the spout doypack.
However, even without any quality problem, frankly speaking, this spout doypack is not so good quality one, as its property is limited by the thickness
Bag strength (usually we perform regular fall down tests to check the bag strength)
Standing effect after filled (When the thickness is lower, when 3liter washer fluids is filled, after some time, the doypack may not stand up so straight)
Look at the fall down graphic as below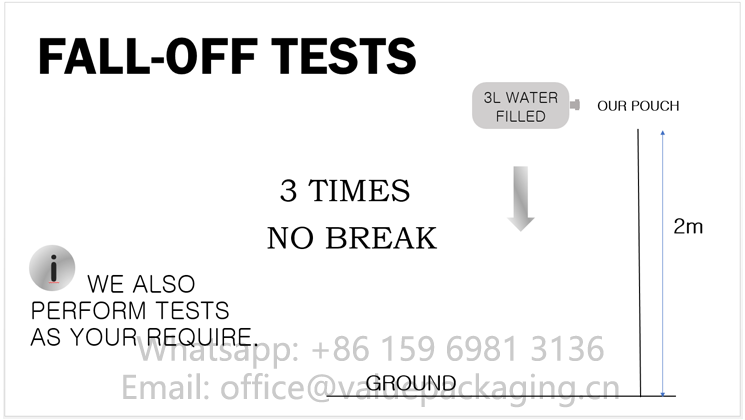 For this 180 microns 3liter spout doypack, under room temperature, we can fall down from 2m high for 1-2 times, and the doypack will bend a little after 3liter washer fluids is filled.
So, in this way, we can only increase the thickness, to make the doypack more strong, and better standing effect.
so, 220-230 microns is the most common thickness for most cusomer applications, as below
For this 220-230 microns spout doypack, usually the standing effect will be much better than 180 microns spout doypack, and the bag strength is much better. Under room temperature, when we perform fall down test with 3 liter water filled, from 2m high, for 3 times, it will never break or leak.
Watch the video
and you will see the standing effect after 3liter washer fluids filled
So, that;s the actual experience on the thickness for 3liter spout doypack for windshield washer fluids, and you may reach our sales for further consult for your applications. we would love to assist you with the best package for your products at the best cost.