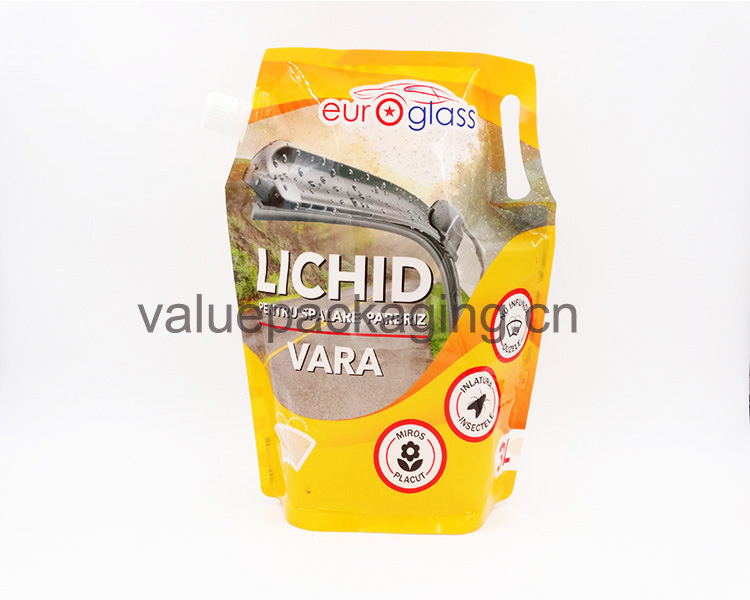 Our company is producing standup pouch for 3litre car washing chemicals, which enjoys great reputation from our customers worldwide. It is essentital to locate a suitable size for the 3litre washing fluids, which can also set up a good standing effect for the package, and at the same time, cost-effective.
in this post, we are going to share the dimension of our most common 3litre package, for your reference.
Foil Materials

The foil structure for this 3litre standing pouch is PET12/PA15/LLDPE195, with total thickness 225 microns, that should be able to present good standing effect and bag strength for the final package. You can watch the video below to understand the drop test we takes in our daily QC work, to ensure the package robust enough.
if customer is looking for reinforced package, then PA15/PA15/LLDPE foil structure is recommended.
Layout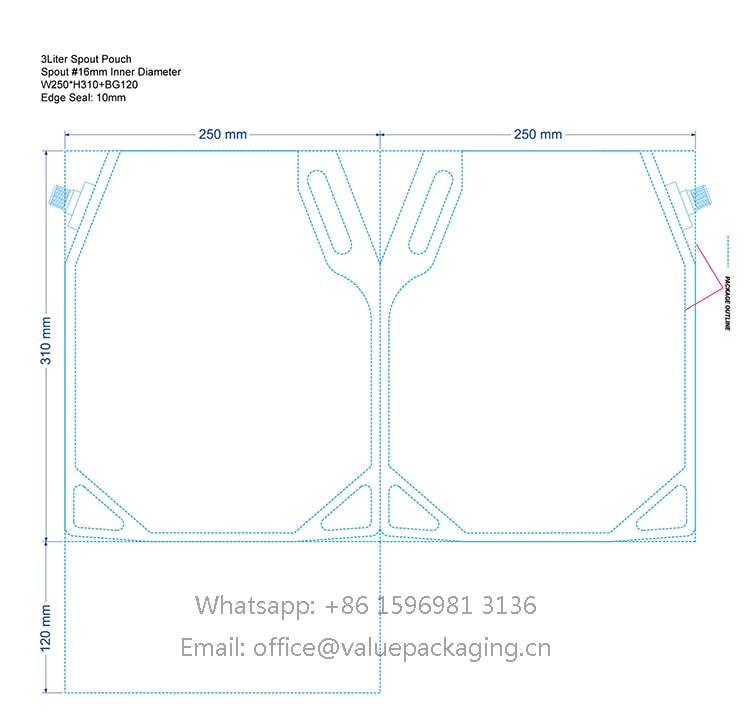 As you can observe from the above picture, there is a bottom gusset that enables the package to stand up when the car washing chemicals is filled. And the size for this 3litre standing pouch is Width250*Height310+Bottom Gusset120mm, with edge seal 10mm, and we will need to see the filled effect after filling.
Filled effect
We are going to fill 3litre water into the package and test the final filled effect, you may have an actual understanding by the video below.