Standup pouch is quite popular used in many consumer products, as standup pouch is able to present a good product image to the consumers on the goods shelf, mostly pet foods, snacks, coffee, tea, dry nuts are packed in standup pouches.
However, when it comes to liquid products, such as juice, liquid detergent, soy sauce, what does standup pouch do to ensure the packaging and usage? 
That's what spout comes for.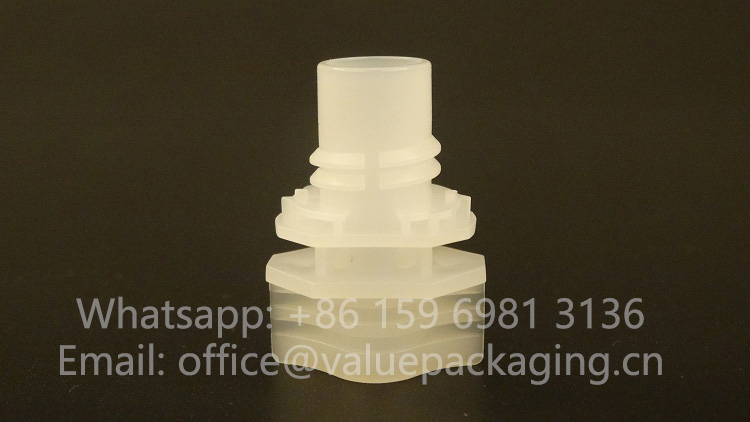 With a spout placed on the standup pouch, the lqiuid products can be easily filled in and flow out with controled rate, that enable the standup pouch to be a good package for liquid products, and people call it, spouted standup pouch.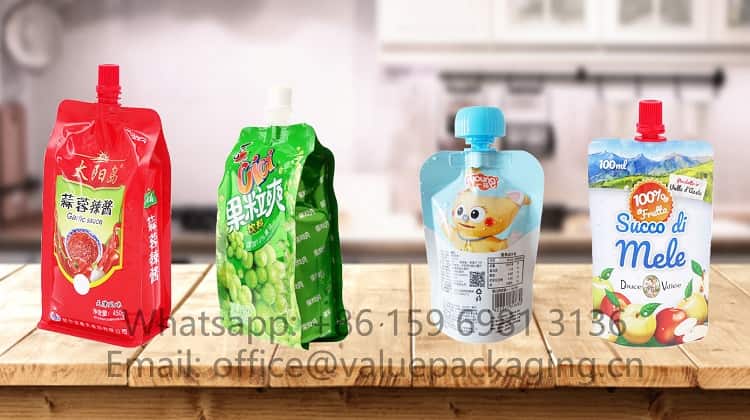 Based on different requirements for the applications, there are many variations in the spout and caps, with some of our common used items shown in below photo.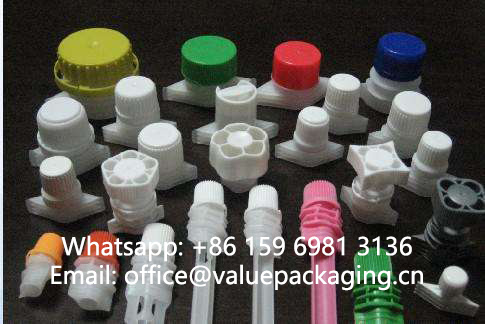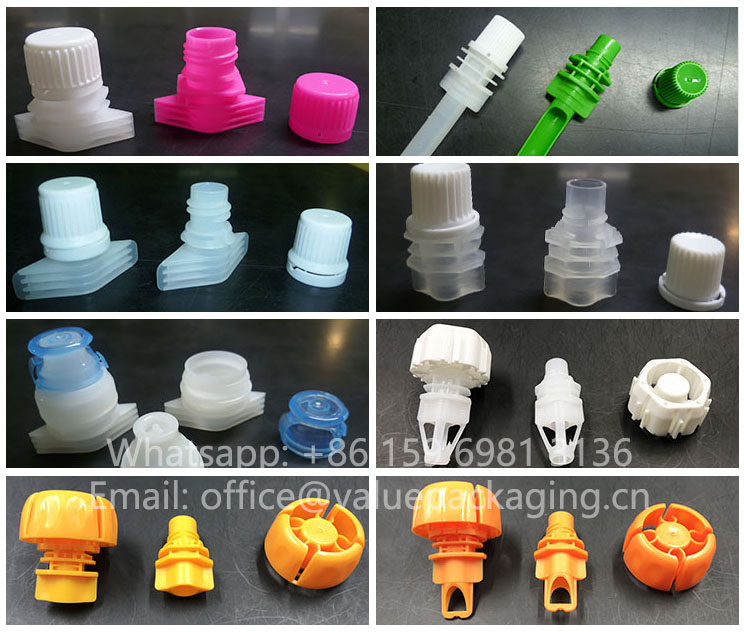 Of course, we are going to give a further analysis on the spout/caps in the future, and hope it will help you get a deeper understanding on spouted standup pouches, and get the best package for your liquid products.