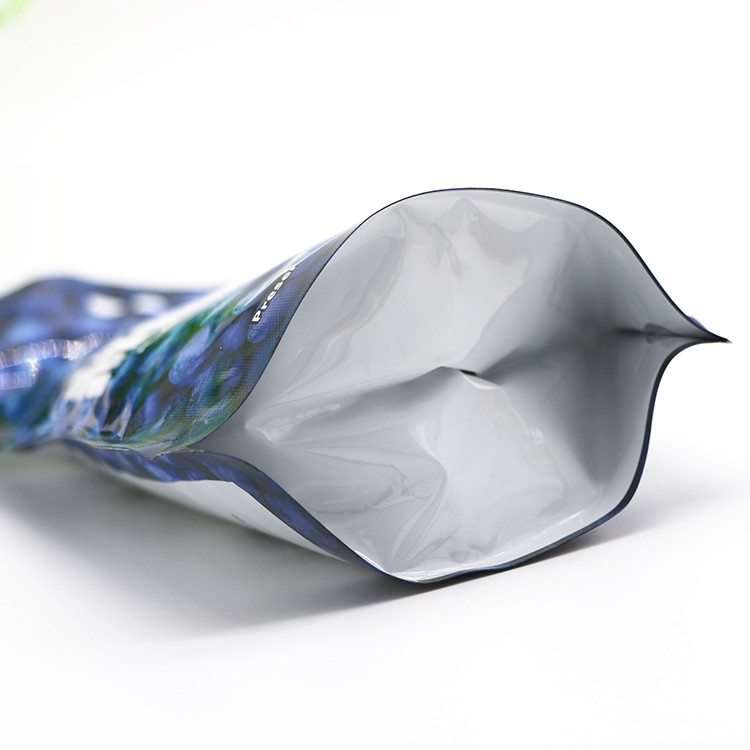 Bottom gusseted standup pouch is nearly used for each of the daily products, with cost effective concern and great standing and branding for the products.
So, in this post, we are going to give an overal introduce on this bottom gusseted standup pouch, and hope it be of help for your choice of ideal packages.
Graphic
Below graphic shows the bottom gusset standup pouch, and the gusseted bottom will be able to expand when the products are filled into the package, that allows the pouch to hold more products at the same physical dimension.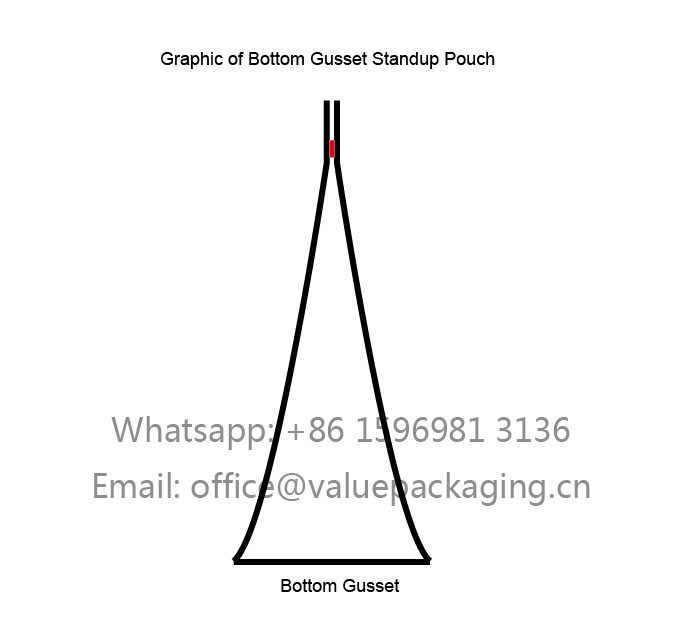 The expanded bottom also enables the pouch to stand upstraight on the shelf, with great branding effect.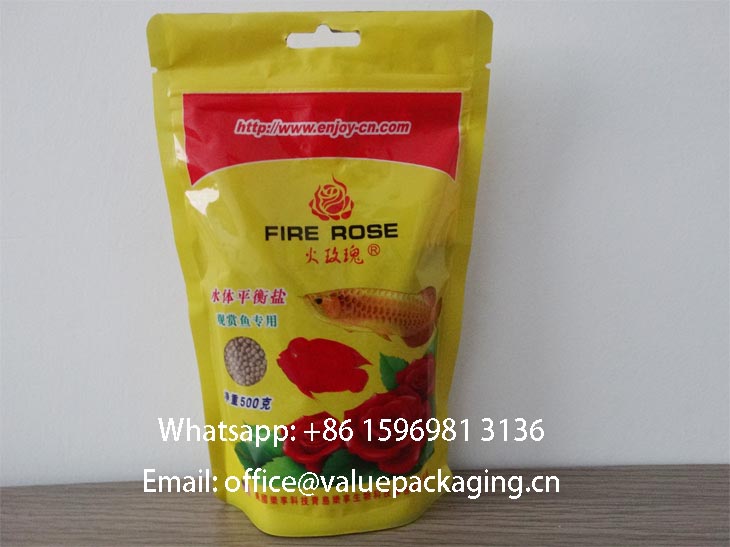 How to measure a bottom gusseted standup pouch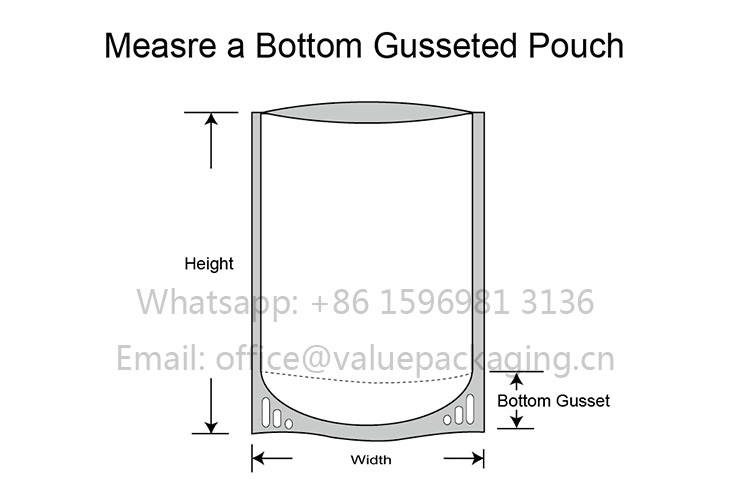 Usually, width, height and bottom gusset are adapted to measure a bottom gusseted standup pouch, like Width170*Height260+Bottom Gusset100mm, please note, the bottom gusset shown in the above picture is only half of the total bottom gusset.
How the bottom is realized on standup pouch
In actual produce process, there are two ways to realize the bottom onto the standup pouch package, that will be choosen upon customer requirements.
Folded Bottom
Folded bottom is going to accomodate the depth of the bottom gusset into the film web, with below graphic.

Below picture shows the web of film roll on the release roller of the bag making line, that carries the work of making standup pouch for 2kg household cleanical chemicals. You can see the white blank in the center of the film web, it is white bottom.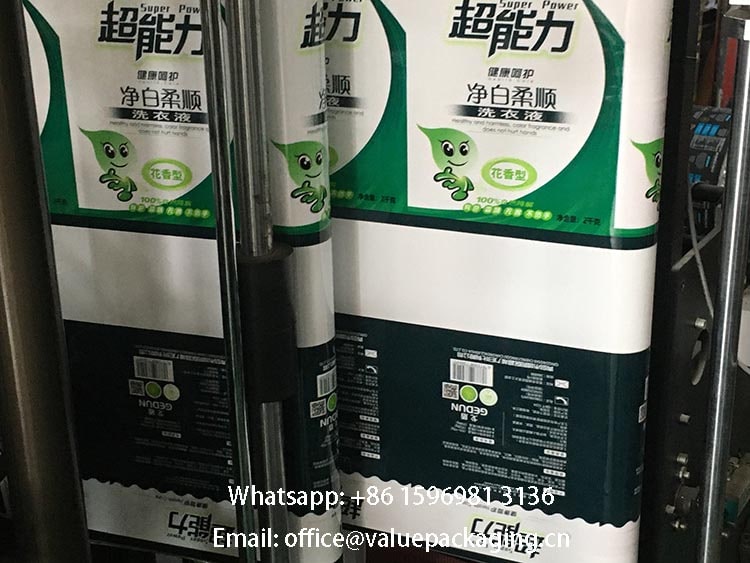 When the film goes through the rollers on the bag-making line, the mold will fold the bottom into the pouch, as shown in the picture.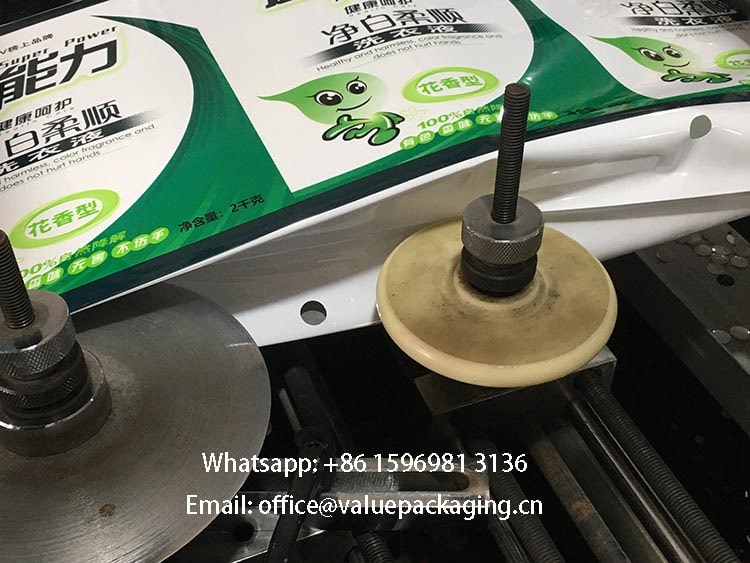 and you will be able to see the final package of 2kg liquid detergent with the white bottom, in below picture.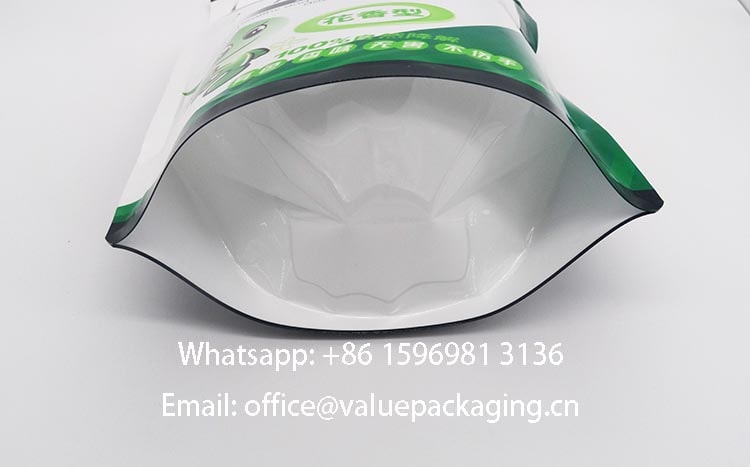 Supplementary bottom
Supplymentary bottom is intended for large volumes of windshield washer fluids that may have a heavy potential damage to the bottom when the package drops unexpectedly from the goods shelf in sale process, so it is intended for reinforce purpose, like 3litres spout pouch for household cleaning chemicals or windshield washer fluids packages, and we are going to get more into it.
Below graphic shows the front and back of the package body, without the bottom included in the film web.

The orange film roll in below picture shows the film needed for the bottom gusset, when it is intended for reinfocement of 3litre standup doypack for windshield washer fluids. The foil structure for the film roll is PET12/PA25/LLDPE190.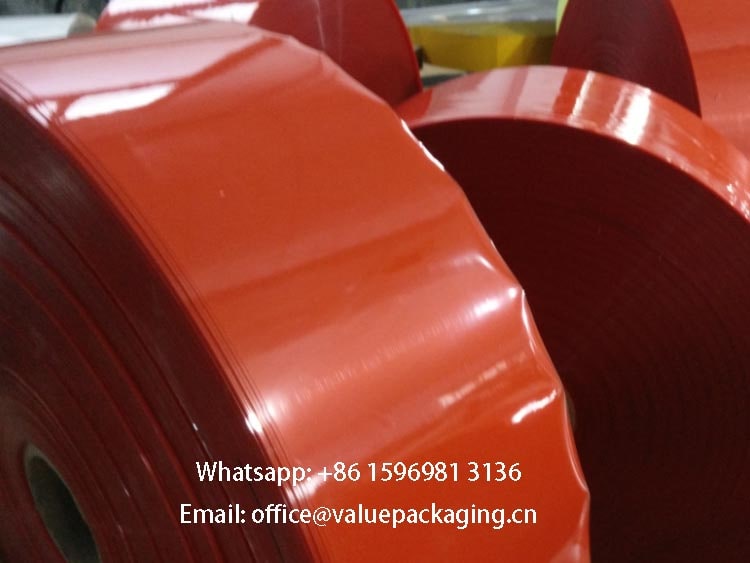 Observing from the below bag-making line, you will figure out, the orange rilm roll be supplemented into the doypack and formed into final package.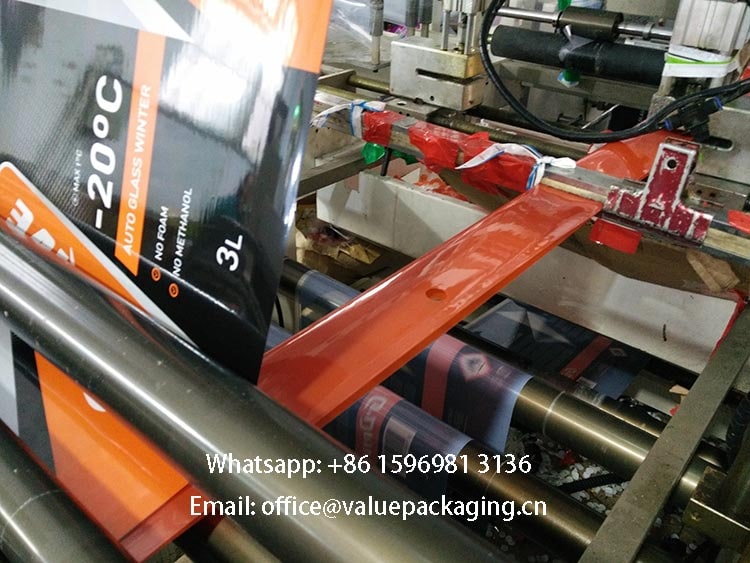 Options
Inner zipper, tab zipper, plastic spout/closure, plastic handle, degassing valve, hook are all available for the optional functions.