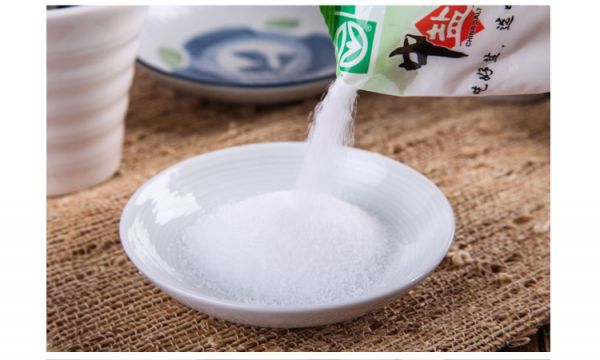 Some manufacturers may like to promote their salt products in 100 grams, and of course, pillow bag formed from roll foil should be taken as the lowest cost, and maximize the filling efficiency. In previous post, we share the dimension needed for 400 grams salt, 250 grams salt, and we are going to perform the volume test on 100 grams salt and check the package size suitable for it.
Package film materails
The foil used in this test is PET12/AL7/LDPE80, with total thickness 100 microns. It should be somewhat more tough than PET/LDPE film materials, however, it should not inferfere when it is converted into pillow bag.
Volume Test
I made a pillow pouch with width 75mm, and I am going to fill 100 grams of salt into the package, and decide the final heigh needed. Please note, the filled level should be around 60~70 of the total height.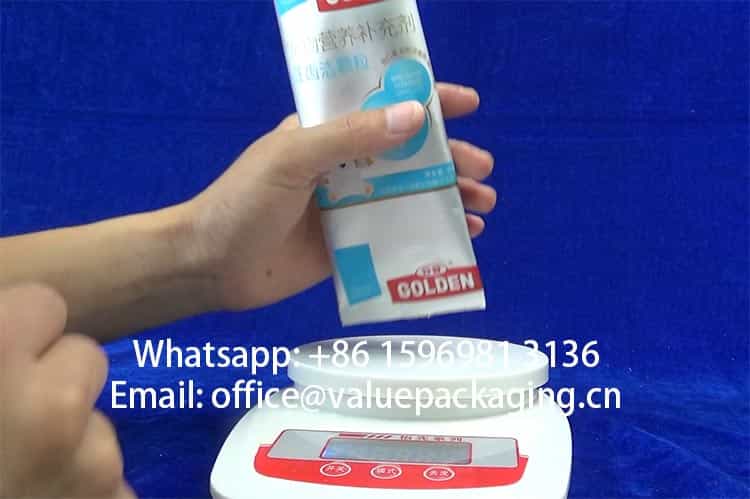 This is the final effect when 100 grams of salt is filled into the package and well sealed. you may find it an attractive package.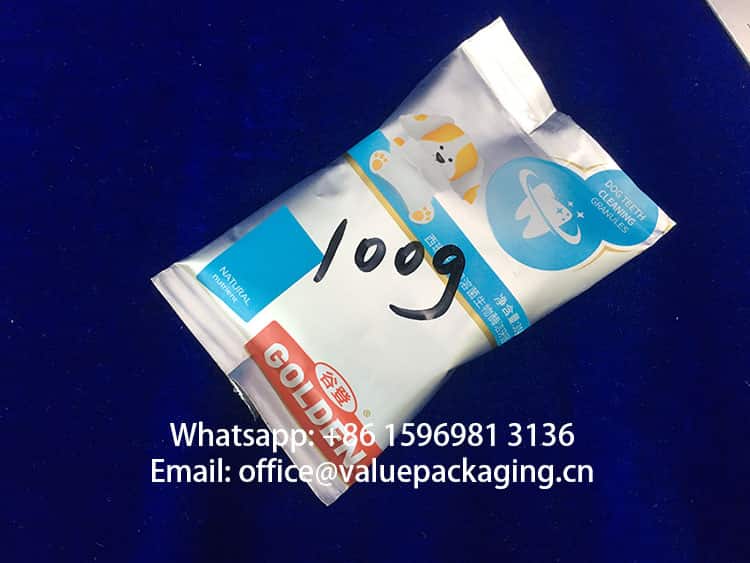 Package Dimension
Upon our test, the final dimension W75*H120mm should be ok for 100 grams salt pillow pouch.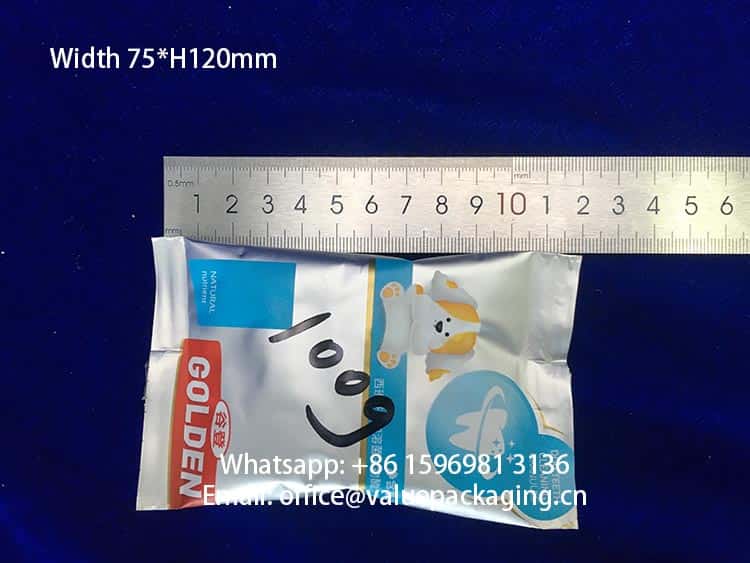 Design Template
You may download this template here if you are going to start artwork design, and reach us if you have any questions.