When the customers source the print services suppliers from china, they may be confused with the quite diferent quotes. This is not wierd, actually. As there are so many flexible converters in china, which are serving to the US and Europe top market, and some are enjoying good reputation in African market with quite lower prices. They are really offering quite print services in quite different levels. This also happens to the cost of print cylinders. and below picture shows the price of print cylinders you may get from the different print service suppliers in china.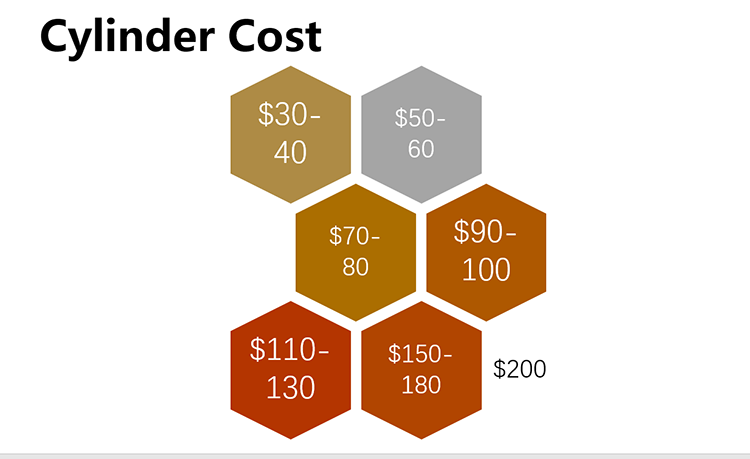 To be frank, it is a complex thing to exacly analyze the calculation of the cost of print cylinders to the customers, as it is really a professional thing in our industry, and the exact price of print cylinders will be decided by many factors, with some main factors listed in below graphic.
Package dimension
Cylinder quality
Layout of artwork onto cylinders
available width of press rollers
Print press
Bag type
The way the pouch is outputed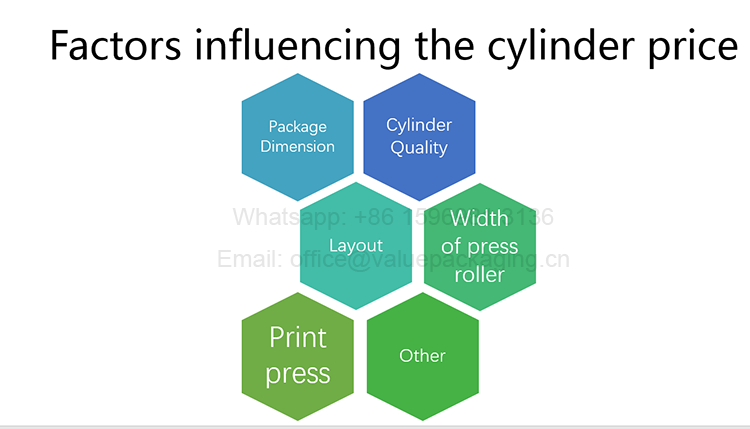 and most importantly, as the gravure printing serves in a wide range of applications, with quite different price and qualities in the print effect. Below graphic shows the available unit price (RMB/cm2) in china market, so it is really difficult to tell if the print service supplier charges a reasonable price for your order.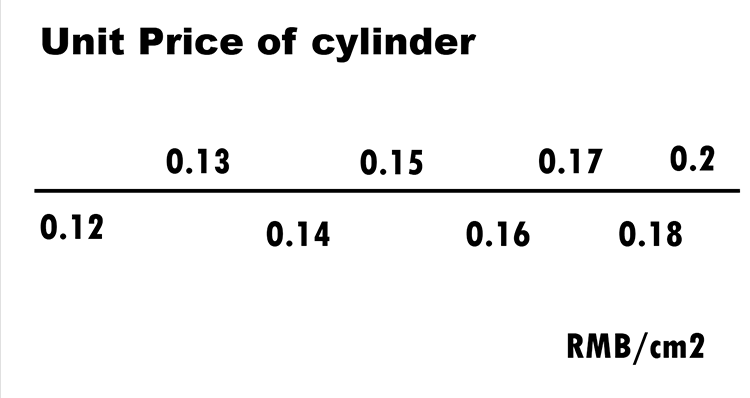 So in this post, I can just give a basic analysis on some prices of print cylinders that are quoted from some of the china flexible converters, and hope you can get a peek into the situation of this industry, and get the best for your order.
$ 30-60 Cylinder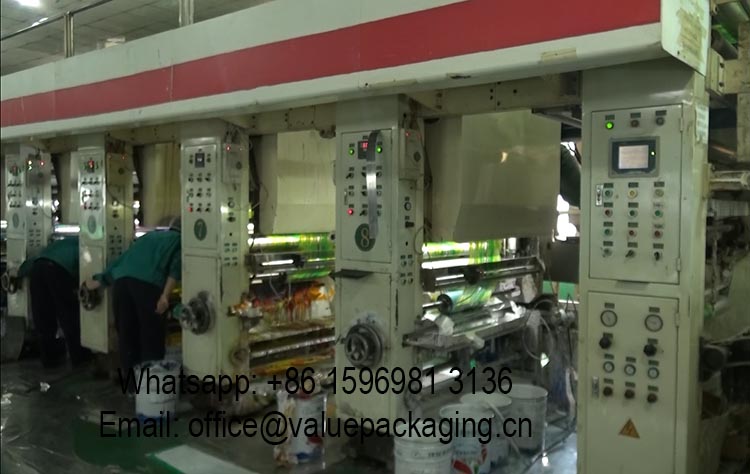 The most important factor to lower the cylinder price to USD 30~60 is to use small cylinders, and usually this can only happen to the old small print presses, which is able to realize the print in lower cost. As in recent days, the print press launched by the suppliers are more and more developed, with higher speed, larger capability for print cylinders, and more automatic operate, which is able to realize better print effect. So, if the suppliers quote such a price, your order would be probably printed in this small print machine, with relatively lower print quality. Check this post for further understanding on the print quality.
USD 80-100 print cylinder
In our factory, we have completely replaced with higher speed print machine (up to 250meters/minute) with 9 colors print capability. This machine is able to output more products with better print quality, which is highly preferred as the labor cost is increasing quickly.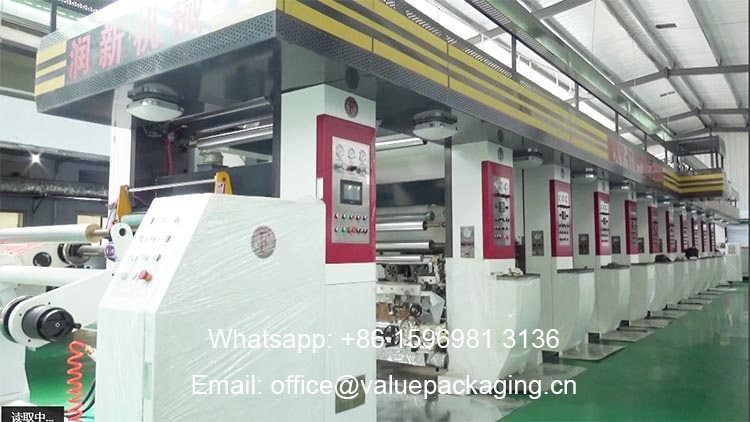 So, actually, when you choose a print services supplier with better print machines, you choose a more reliable print quality, even though with a relative higher cylinder costs.
For most of cylinders running on this print machine, we usually charge USD80~100, with minimum perimeter 400mm, and width of cylinder ranging from 600mm to 1100mm.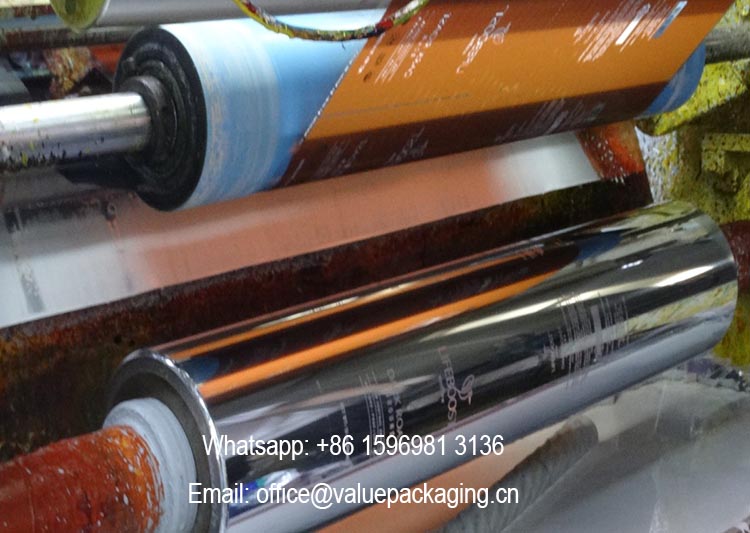 USD 200 print cylinders
There are actually higher charge for the print cylinders when it comes to large pouch packages, such as the below side gusseted quad seal standup pouch package for 10kg dog foods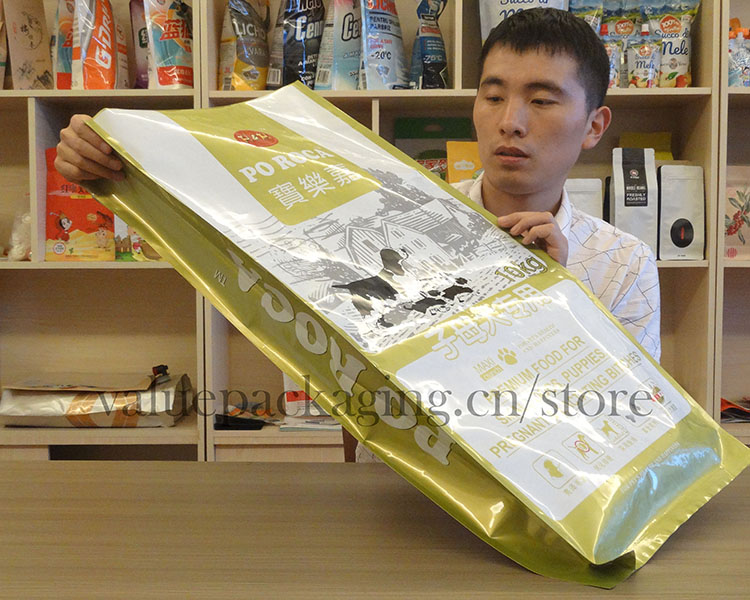 The size for this 10kg pouch is W360XH760+SG140, as you can see the simple grapic showing the artwork layout onto the print cylinder. The effective width for the cylinder should be 1060mm, with perimeter (height of the 10kg standup pouch package) is 760mm.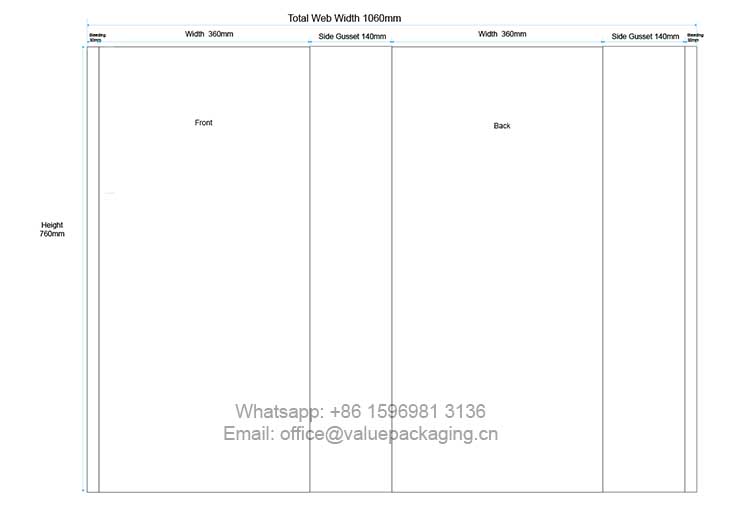 In this case, we will have to make large cylinder with total width 1100mm, and perimeter at the height of 10kg pet food package 760mm, and USD 200/color will have to be charged against this large cylinder
Higher print cylinder cost than our company
Our company is located in Qingdao, with many factories serving the Japan market. For some factories that are used to serve to Japan customers, they may quote a higher cost on print cylinders than our company, as of some below reasons.
Probable more strict print effect than our company
the cylinders will have to match the supplier's print press
They quote for higher cylinder price, however, there is reason for this. As the width of their print press may be larger than our print press. Below picture shows the most common width of the gravure print press in china market, and print press with 1.25m web width is capable of more output within the same time, that helps to reduce the produce cost, and shortens the lead time for most of the orders.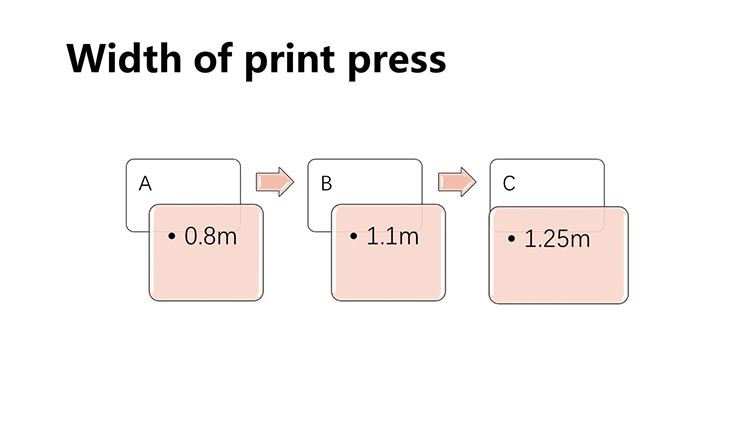 so, it is absolutely necessary to evaluate the print service suppliers before placing your order. When you are skeptical on the cost of print cylinders, you are advised to ask the supplier some below questions.
Width of print press
Dimension for the print cylinder
That may help you to decide the best print service supplier.
OK, hope this post be helpful. Just reach us if you need further assitance.