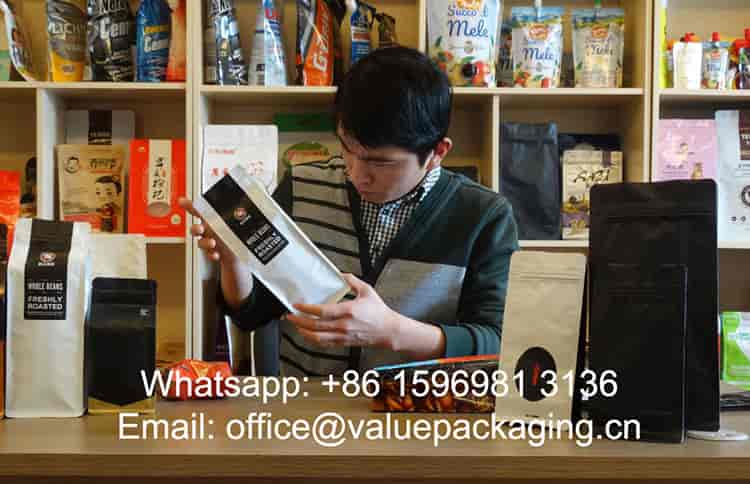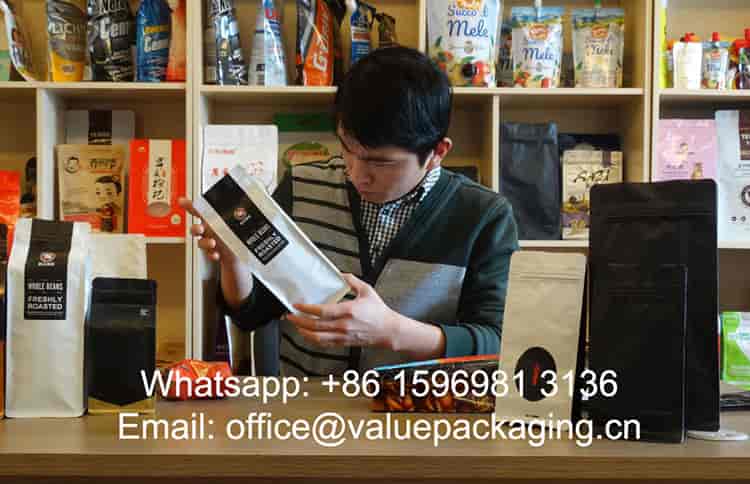 When some customers just start up to customize bag packages for their coffee products, they may do not have a clear idea on the glossy and matte finish effect for the coffee bag package, and that may limit their creativeness for their package. As a reliable manufacturer of coffee bags for years located in Qingdao, china, we are going to share our knowledge on high glossy and matte finish, for the customer's favor.
High glossy
High glossy coffee package is realized by printing the artwork onto the inner side of the clear print substrate, and the glossy property of the substrate film will automatically create the glossy effect for the final package. As you can see the glossy reflective appearance for the below black coffee bag produced for our Canada customer.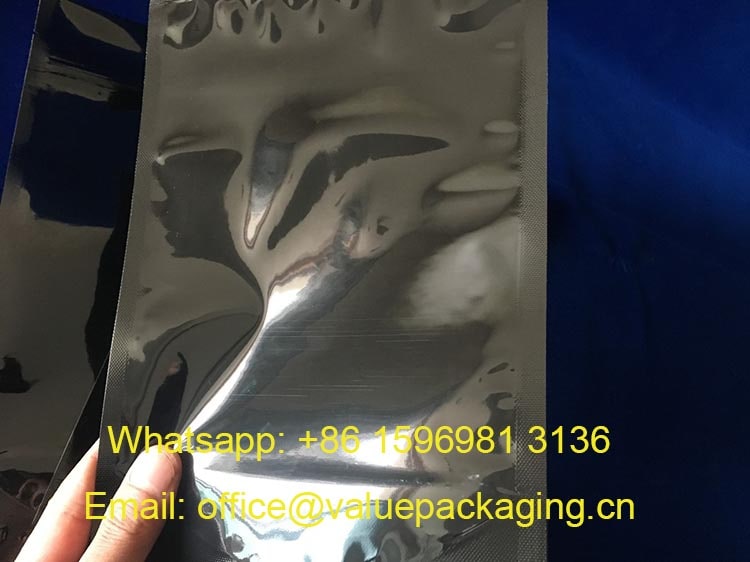 Matte Finish
When another layer of matte lacquer coating is applied on the outside of the clear substrate film, the package will not be so reflective when people lay eyesight on it, and it would be called matte finish, as you can see the dark appearance for the matte black coffee bag produced for our New York customer.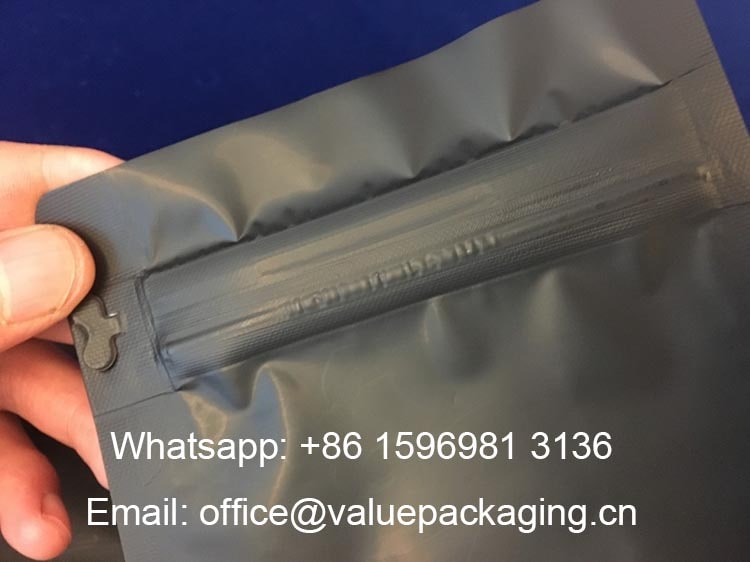 Matte lacquer Print Theory
By below graphici, you can easily understand how the matte finish effect is achieved by matte lacquer printing or coating. The artwork are presented in CMYK+ white base colors on the inner side, and the matte lacquer coating is applied on the outside top.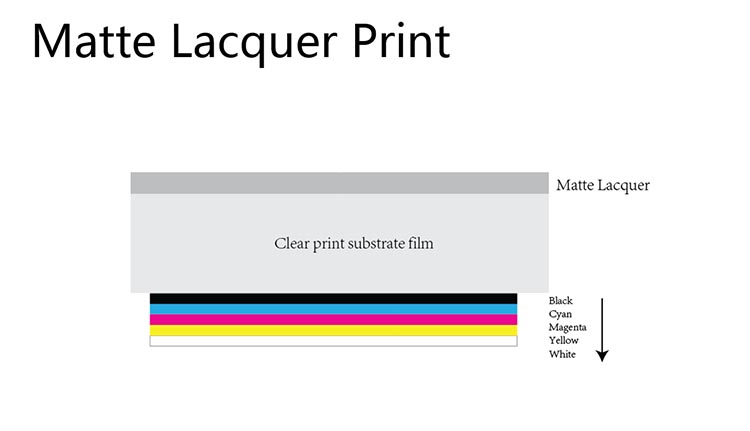 Matte BOPP Film Finish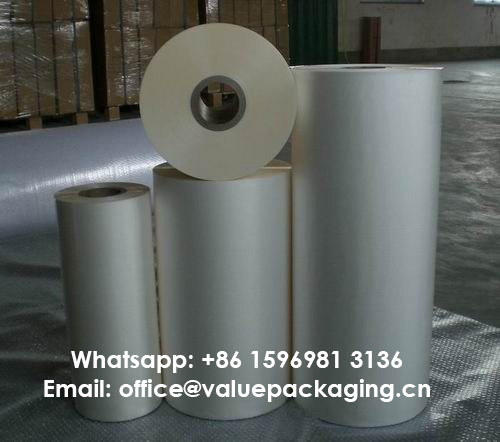 If you would like to get a full web matte finish package as below quad seal standing bag for 250grams, matte BOPP film finish is able to realize the expected visual effect at the lowest cost.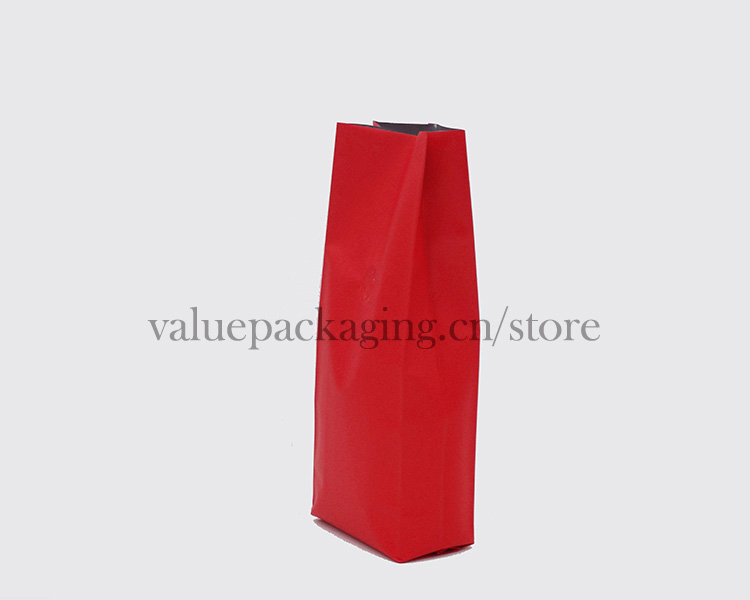 Below graphic shows the theory for printing on Matte BOPP film.
Glossy/Matte Mix
Glossy/matte mix is intended to get some texts or logo or other part on the package highlighted in the consumer eyesight, such as the below glossy hight, it is easier to catch the consumer's attention.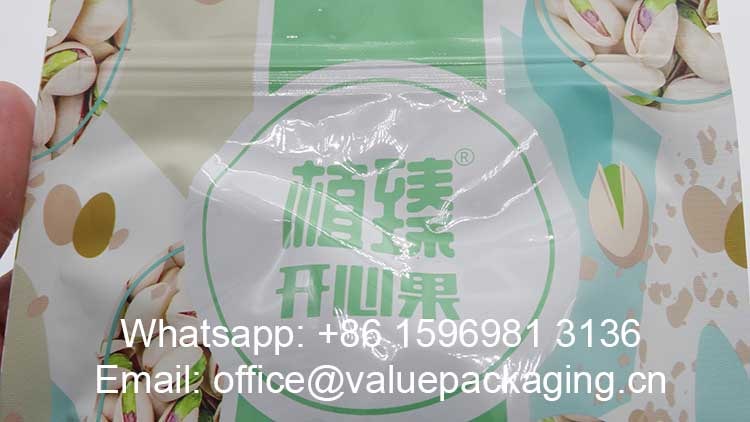 This matte/glossy mix is realized by coating matte lacquer ink on some part of the web, and the other part left unprinted, with below layout showing the distribution of matte and glossy treatment in the print proof of the artwork design.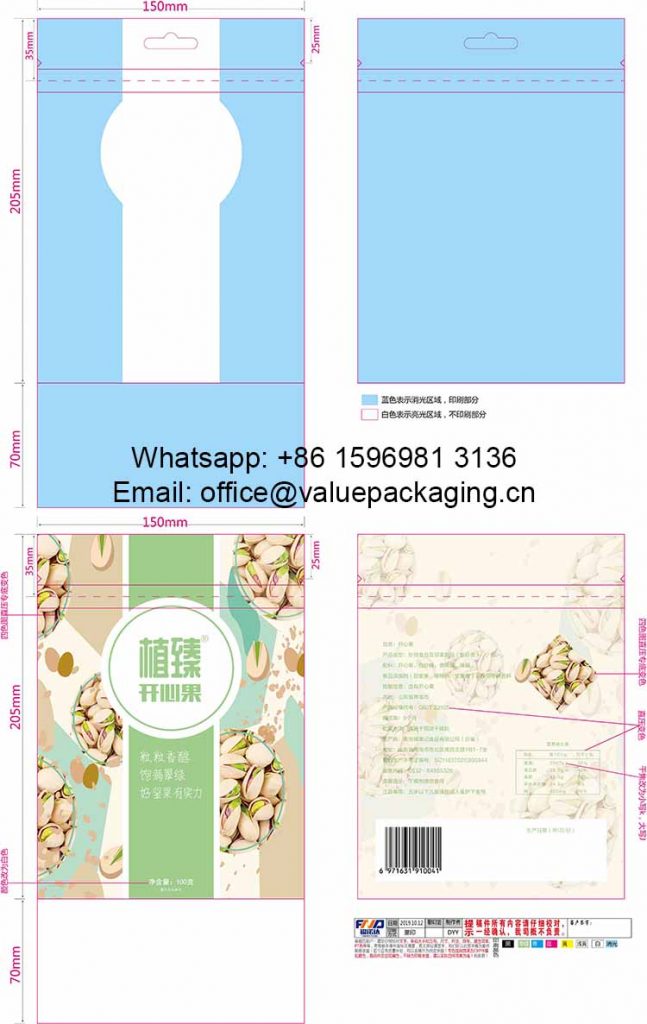 Video Explaination