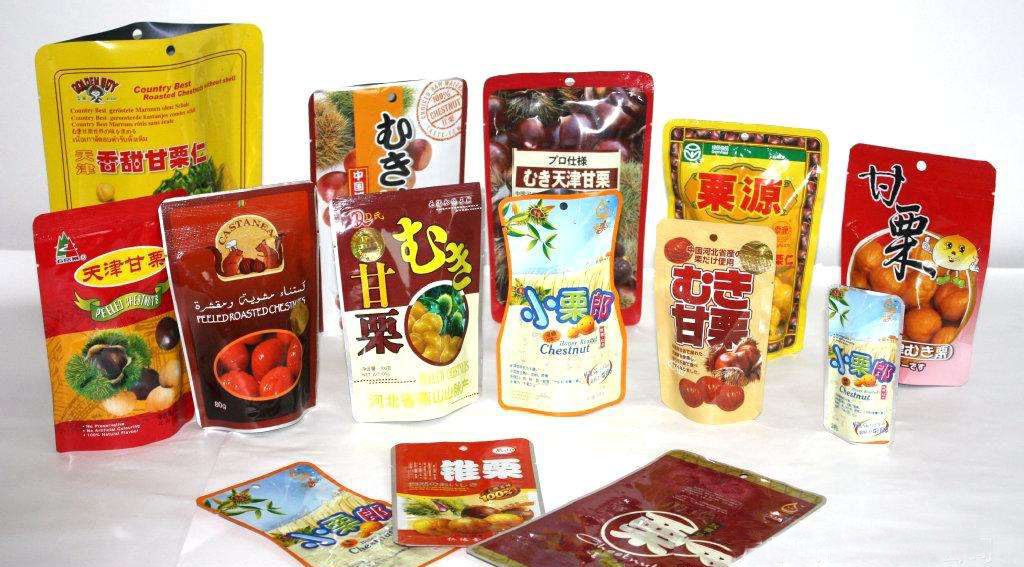 Printed pouch packages are widely applied in a wide range of food products, as it can meet the variant requirements of many different products through multi-layer lamination craftsmanship. Every customer would like to brand their products by printing their artwork and manufacturer information, so the print sevice will have to be customized against the specifice requirements of each customer.
When our company make quotes againt the customer's needed pouch, the 4 main factors as below are largely considered. Among which, you can see, we will have th charge print cost for the print pouches package.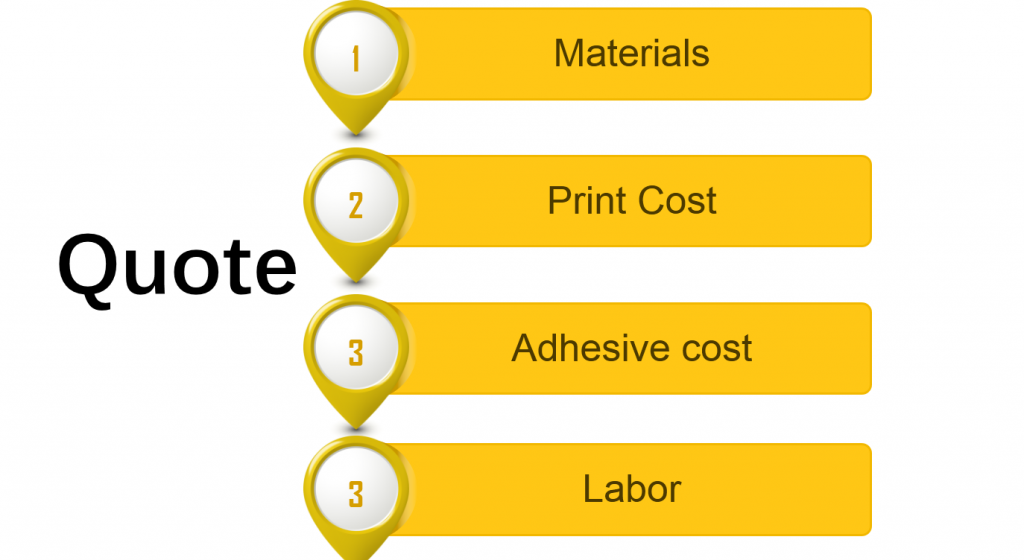 It is easy for the customers to understand the charge on the print cost. and to explain why we need to charge on the print cylinders, we will have to explain how the artwork is printed onto the pouch packages.
The artwork is realized in gravure print, with artwork and text wording engraved into the cylinders in tiny holes. And when the cylinder is immersed into the ink tank, the tiny cells will be able to carry the ink and then transfer the inks onto the substrate film when it pass through the cylinders, as below graphic.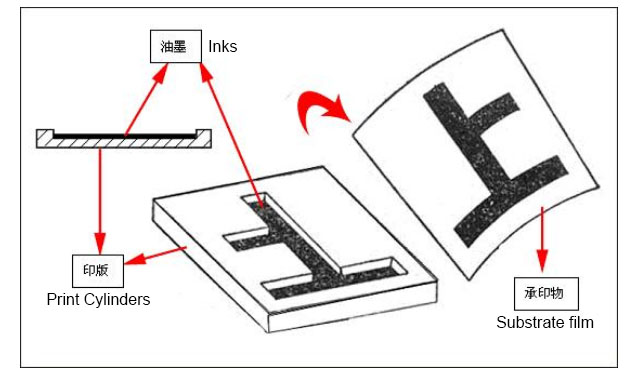 and you can also see the separate print unit in our press machine in below picture.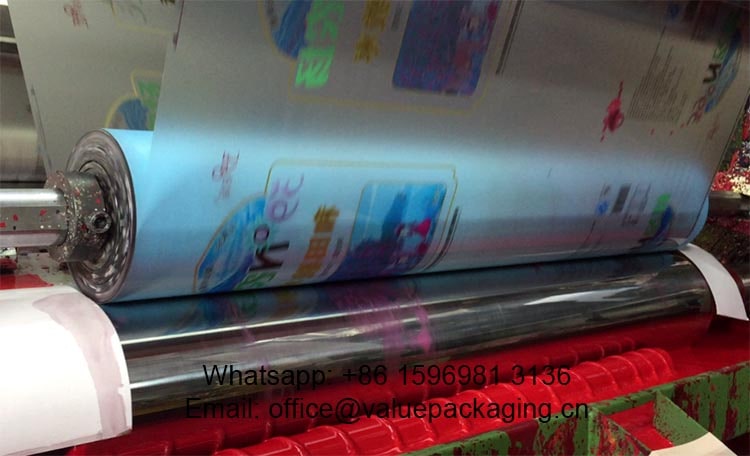 As each artwork design for each customer is custom and unique, so it will need specific cylinder to carry the information, as below grapich shows the text information for Procter & Gamble company.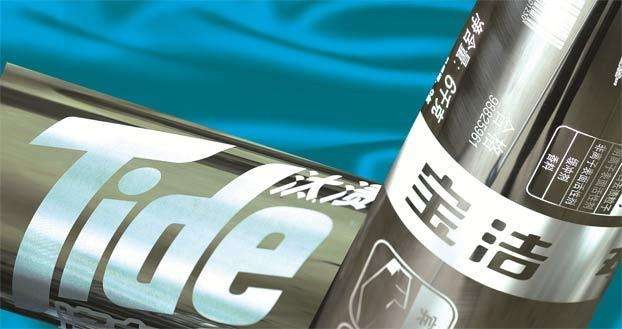 As one cylinder can only be able to print one color, so an artwork design may need several cylinders to realize the print, that will of course need several cylinders to work together. Below video shows the print press machine with up to 10 colors capability in our manufacturing plant.
Below picture shows the full set of print cylinders ready for print in our factory.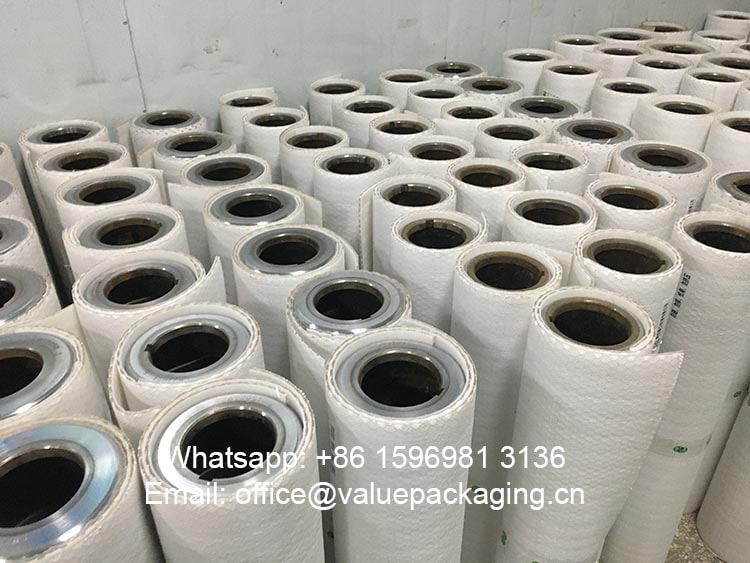 Usually, we need to charge USD 90~120/cylinder, so if an artwork cylinder needs 5 cylinders to print, the total cost for the full set of cylinders will be USD 450~600. that would be a lot of money for some small customers when they just start up. So, please do take your artwork design seriously if you want to print your own logo. As when the cylinders are engraved, and there is any change for your artwork, that may need to re-make the cylinders, and that would be another charge.
OK, hope this post clear your doubts on print cylinders. If you would like to get more understanding on the cost of print cylinders, you may read this post.