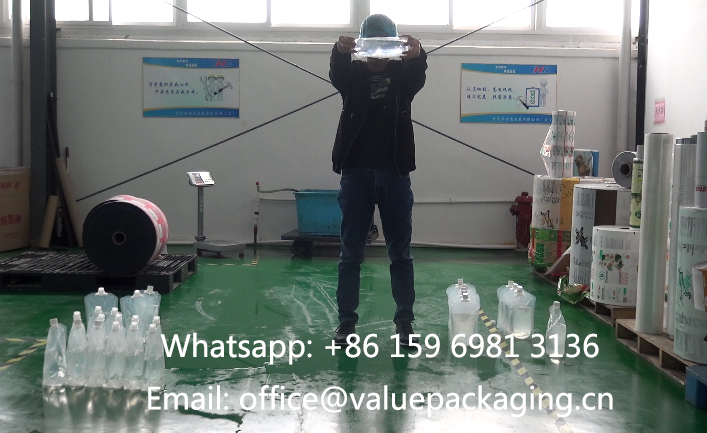 In previous post, we shared about the drop test standard for spout pouch packages, and we mentioned, there are many factors that enfluences the final performance of the drop test. Among them, the shape of spout pouch will affect the performance of drop test in a large part. Please note, the drop test we talk in this post is horizontal drop, as for vertical drop, it mainly rely on the strength of bottom, that has little connection with the pouch shape.
Below picture shows some of the most common shapes of spout pouch we are producing in our factory.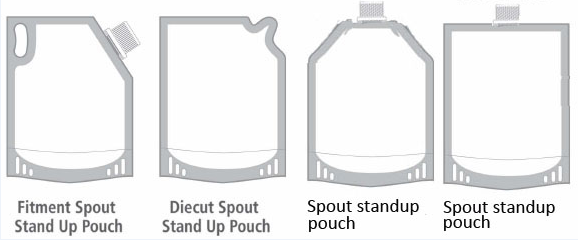 and in this post, we are going to give a further analysis on how the shape of spout pouch affect the performance of drop test.
Two different spout pouches
Below picture shows the 1.25litre clear standing pouch with spout centered intended for gardening fertilizer, spout 28/410 with matching closure. As you can see, the standing pouch is narrow on the top, like a bullet shape.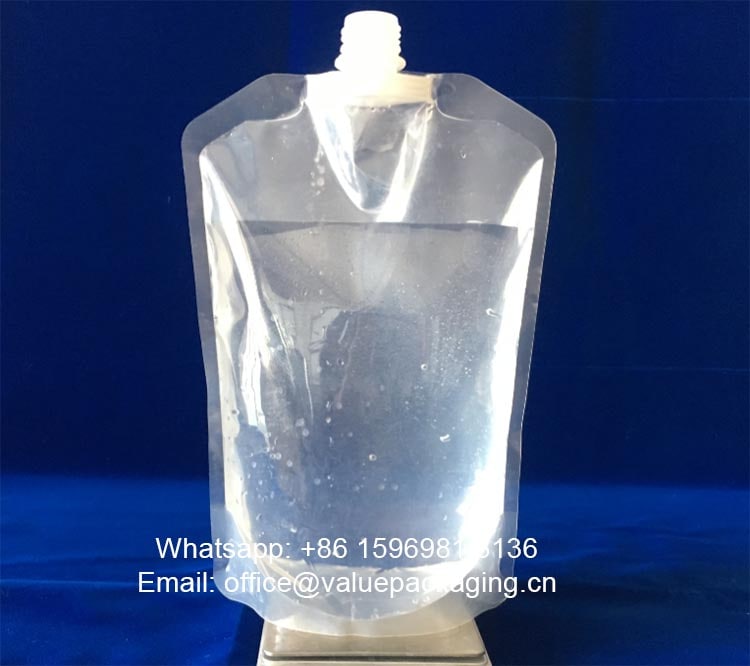 Below picture shows the 3litre spout pouch for beer, that is quite popular in china market in summer times. You can see, the pouch is in a rectangular shape, with plastic handle positioned in center, spliting the top part of the pouch into two separated spaces. The spout is 22mm in inner diameter, placed on the left corner.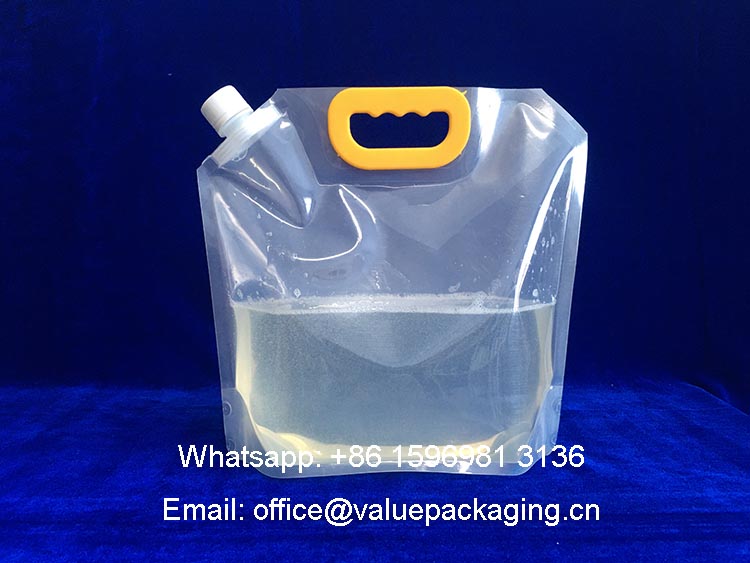 Forces distributed during drop test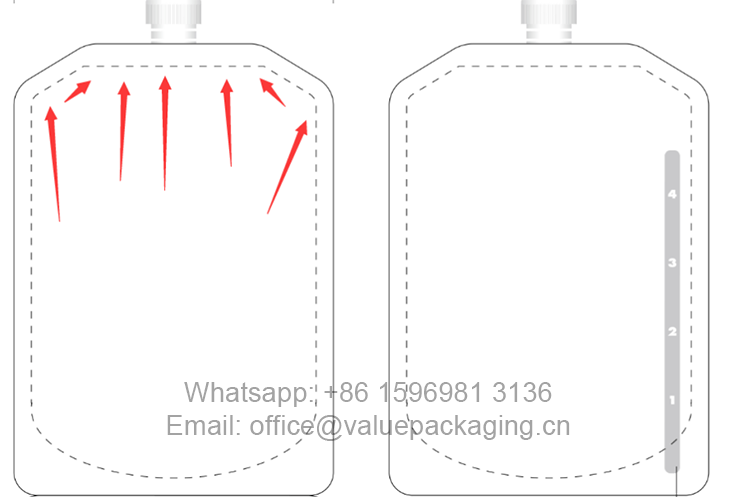 The above graphic shows the diecut line for this 1.25litre standing pouch for fertilizer liquids, and on the first moment when the spout pouch package touches the groudn, the inside water will be shocked suddenly, and cause great forces inside. The most important is how the forces are distributed inside the pouch. As you can see the red arrow, all the water will strike the narrow top part, where the spout is welded. This is the weakest point of the whole package, and it may increase the breakage risk as of the reinforced impact strength as of this shape. Watch the video below for further understanding.
However, that would be another case for the 3litre beer spout pouch package.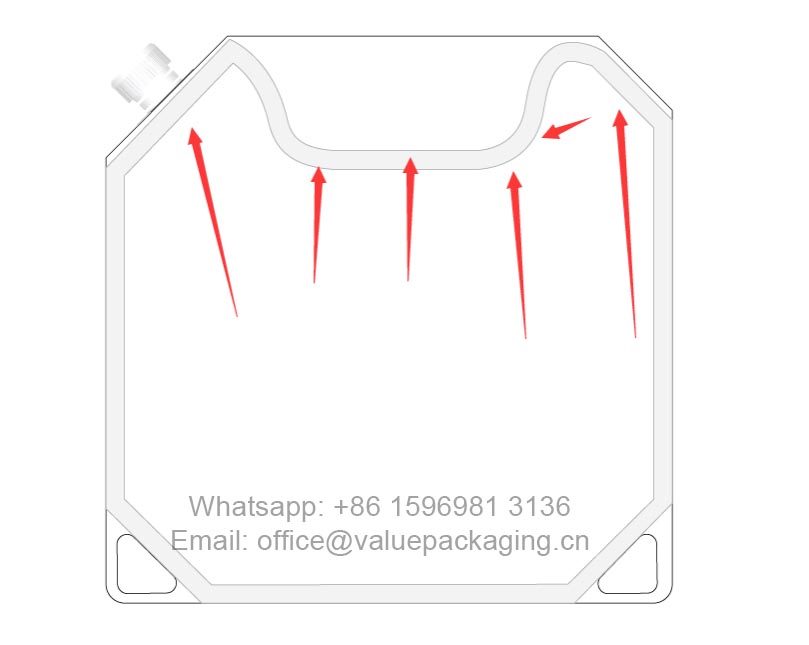 The package dimensioin for this 3litre spout doypack is W300*H300+BG120, quite like a square package. The plastic handle is positioned in the center of the top part of this spout pouch, which just split the top part into two separated spaces on both corners. So, when the package touches the ground, the water in the bottom will torrent in quite different directions, and the forces can be distributed and consumed within the package, and finally it will cause less impact to the spout place. You may watch the video below for understand the drop test.
Finally, we would like much to endeavor our efforts to get the best of the spout pouch package, not only limited to the great strength. Of course, you may reach us if you have any other questions.