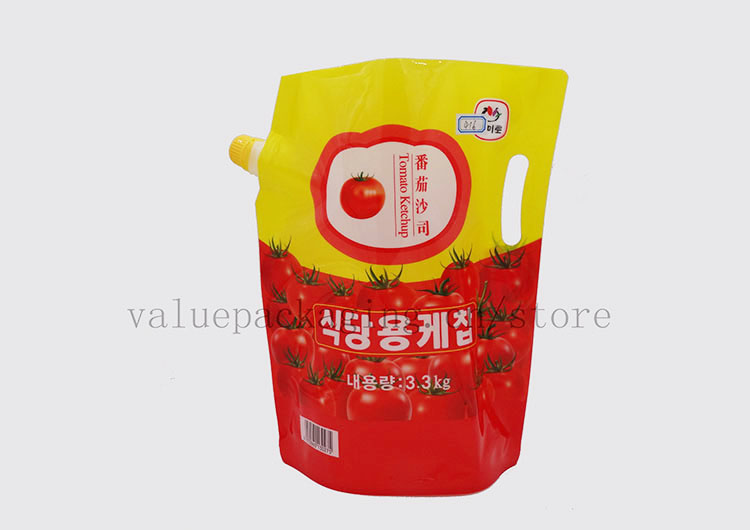 This 3L food grade spout pouch is intended for tomato ketchup packages in the restauranct purpose. For family or personal purpose, the volume for tomato ketchup packages usually small, ranging from 100~500grams. The materials and craftsmanship to realize this 3L spout pouch will have to be strictly food grade. In this post, we are going to have a further analysis on the concern of human food safety.
Film Materials
In previous post, we explained the materials for 3litre spout pouch, PA/PA/LDPE foil structure should be able to realize the best strength of present bags.

Outer PA film, also named nylon film, works as print subsate film
Second PA film, works as middle support layer
Inner LDPE film, which should be modified against the tomato ketchup, works as inner sealing layer.
Inks
Adhesive
Solvent Left