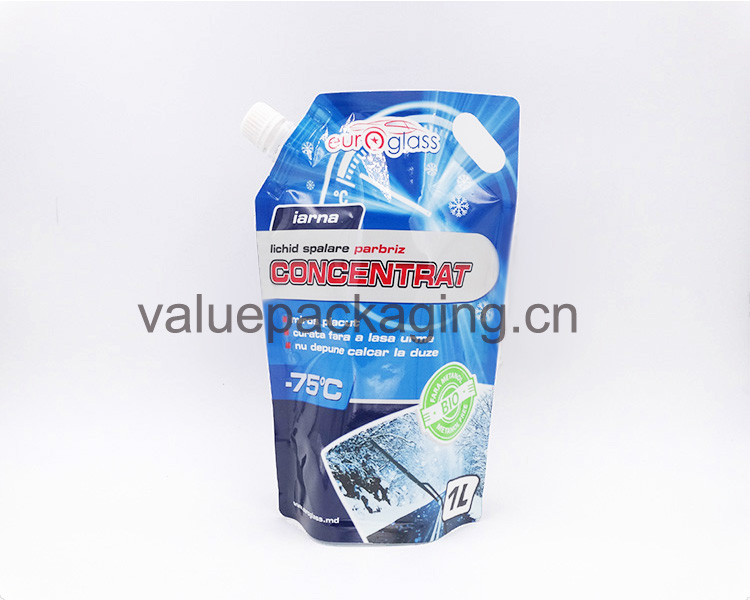 Our company is producing this 1litre spout pouch for Eurolgass windshield washing liquids, and it is really a good catch. Not to mention the execllent standing effect, and perfect filled level, and great bag strength, just the handle hole is a good catch for the consumer experience.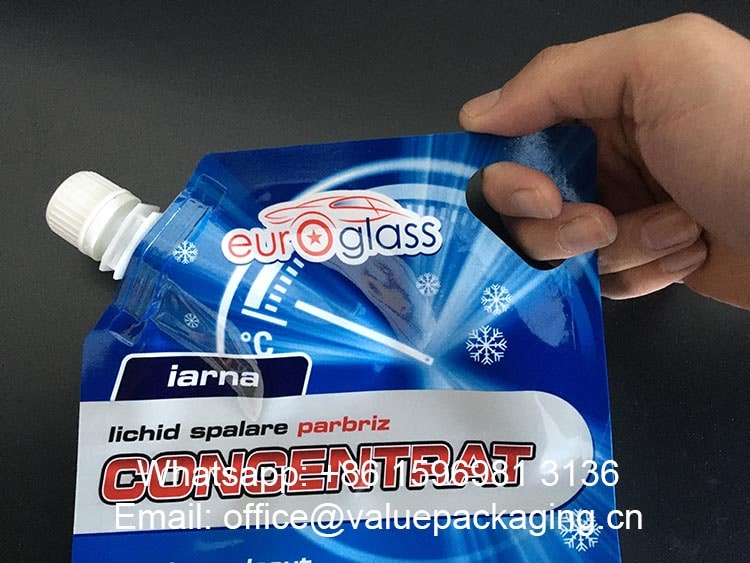 So, in this post, we are going to talk about the layout for 1litre windscreen cleaning chemicals spout doypack.
Diecut line
The package dimension for this 1litre spout doypack is W170*H260+BG100, with edge seal 10mm, very suitable for 1litre washing liquids.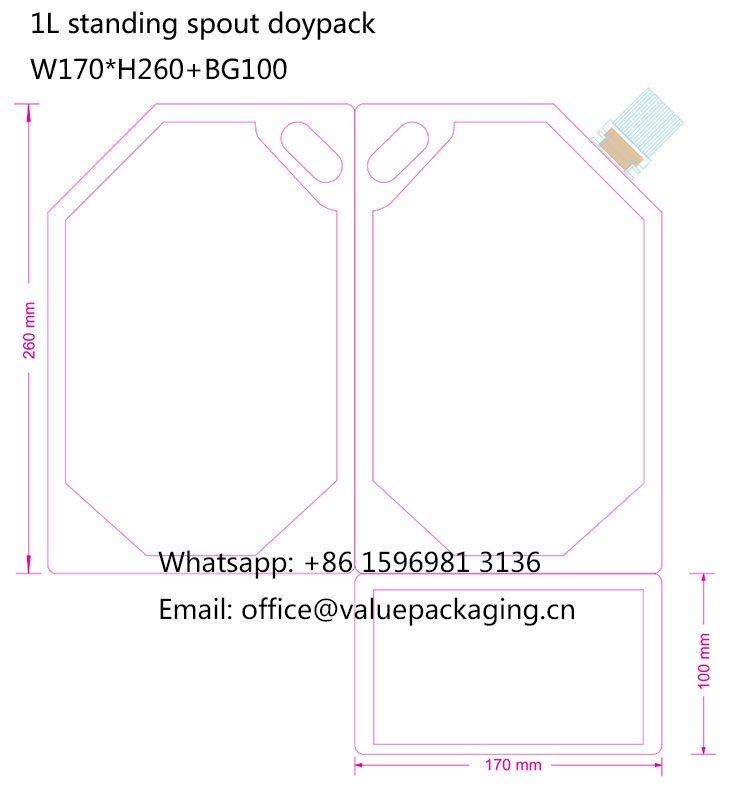 K Seal Bottom
As you can observe from the diecut line, the bottom is realized in K seal, that is able to provide a strong support for the bottom when the products is filled, and assists the package with a good standing effect.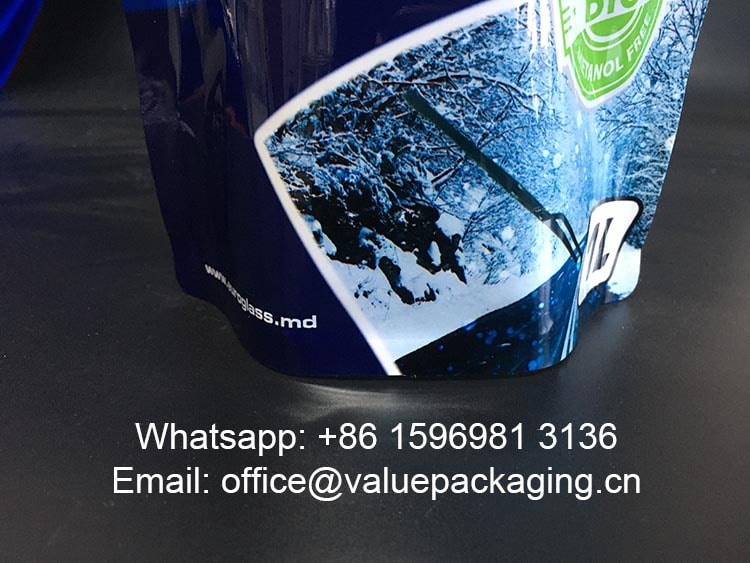 Spout Size
The inner diameter for this plastic spout is 16mm, that is a good catch for filling efficiency and cost.