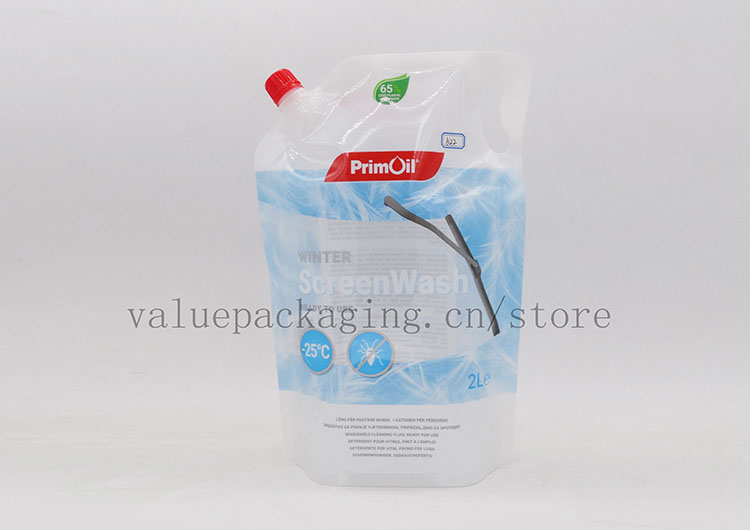 In previous posts, we shared about the package thickness of 1litre spout pouch and 3 litre spout pouch for windscreeen cleaning chemicals, and in this post, we are going to share the thickness for 2litre windshield washing liquids spout pouch.
Foil Materials Structure
Generally, the foil materials structure for this 2litre windshield washing liquids spout pouch should be PET12/NY15/LLDPE. This is going to realize a standing pouch with excellent property and balanced cost. Previously when we introduce the packaging materials for 3litre spout pouch, the reinforced package materials such as PET12/PA25/LLDPE or PA15/PA15/LLDPE is of higher price compared with PET12/NY15/LLDPE, that's the choice for most customers.
Package Thickness
The package thickness for this 2 litre spout pouch can range from 150 microns to 200 microns The thicker, the higher price for the package.
Below graphic is the thickness for a 2litre windshield washing liquids spout pouch, you can see the total thickness for 2 layers of the pouch is 0.378mm, that is 0.189 mm for one layer, that is equal to 189 microns.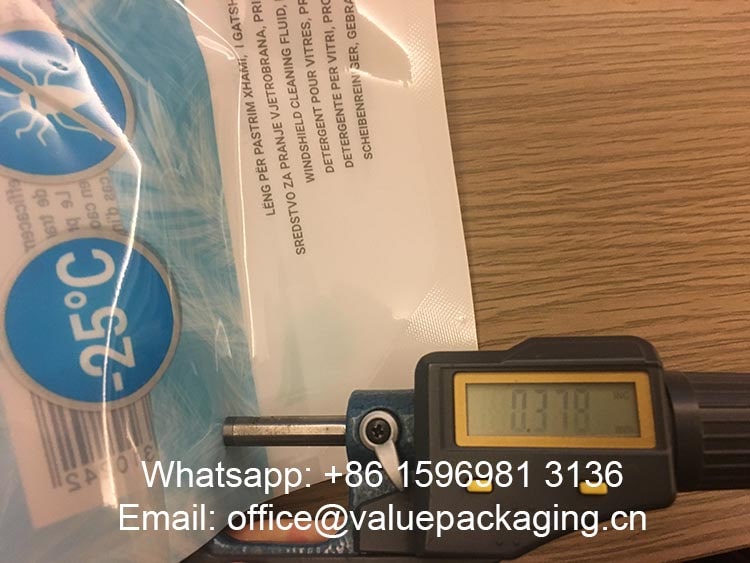 Good Standing Effect
This foil laminate in 190 microns is able to create upstraight standing effect for the final package when 2litre windshield washer fluids is filled, let's watch the video for exact knowledge.
Ok, any questions regarding the spout pouch, you may reach us for further asisstance.