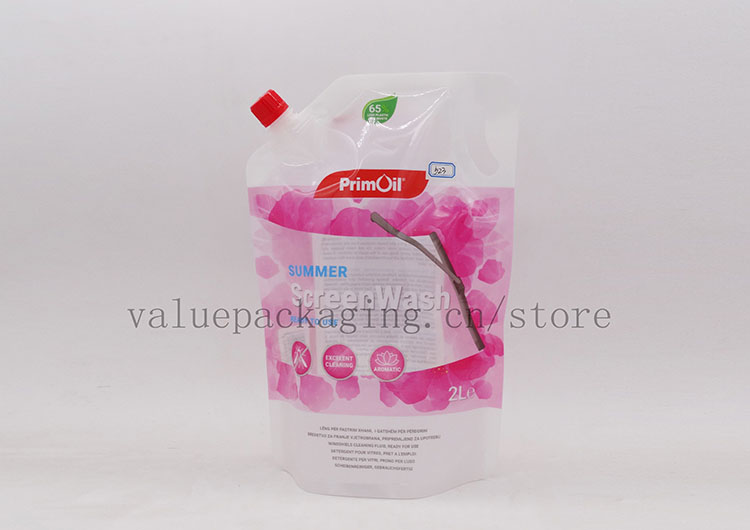 Our company is producing standing spout doypacks for windshield washer fluids for the customers globally, and this package is easier for the end consumers to add the washer fluids into the car cleaning system. So if you are going to launch your washer fluids in standing spout doypacks, the first thing is to figure out the most popular volume in the market.
So, in this post, we are going to share the most common volumes we are producing, for your reference.
1litre spout pouch package
Usually, 1litre spout pouch is the minimum volume for the windscreen washing liquids package. It can be run out in just one filling processs. On the other hand, the averaged package cost will be higher compared with other larger volume.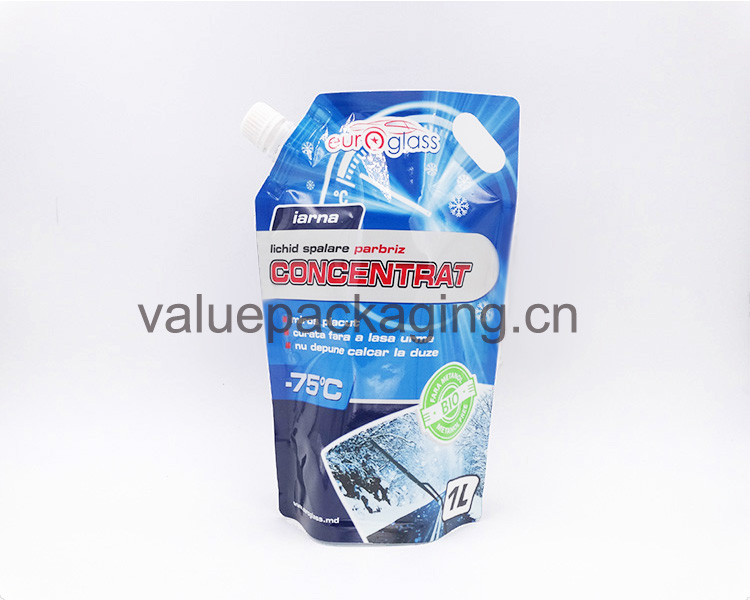 2litre spout pouch package
2litre spout pouch package is the medium volume in the market, that is also very popular.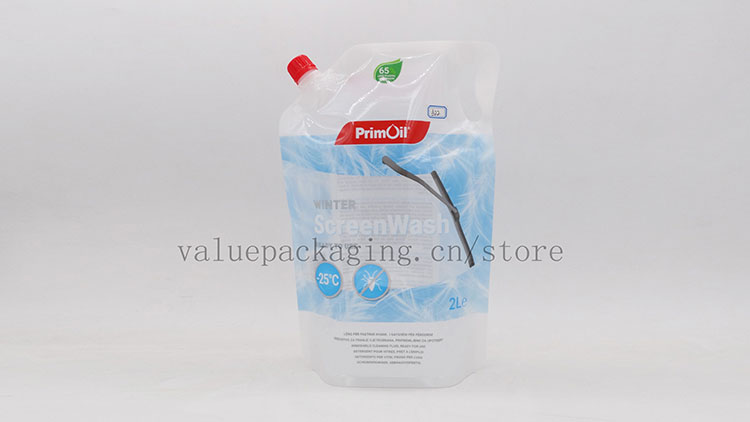 3litre spout pouch package
3Litre spout pouch package is able to realize the best averaged package cost for the windshield wiper fluids.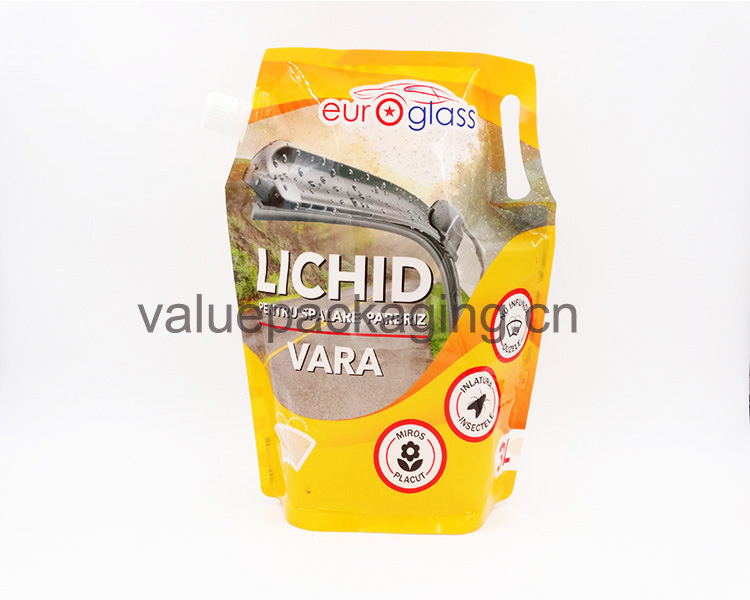 These are the most common 3 volumes our company is producing for the manufacturer of windshield washing liquids at present. Some larger volume, like 5litre spout pouch, is rarely produced for windscreen cleaning chemcials, even it is within the capability of our factory. You are welcome to reach us for further assistance if you have other questions.