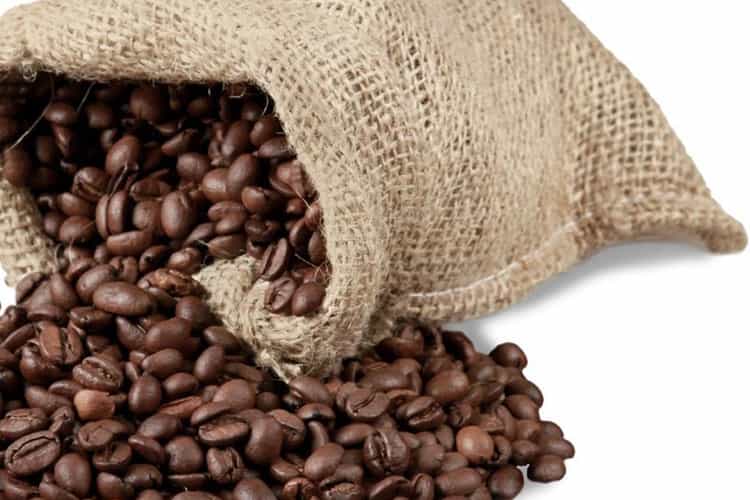 Side gusseted bag is a common package well intended for coffee beans, which can be formed on the Vertical-form-fill-seal machinery from rolls, or premade pouch directly supplied from the flexible converter. It is able to finalize a good coffee package with the lowest cost.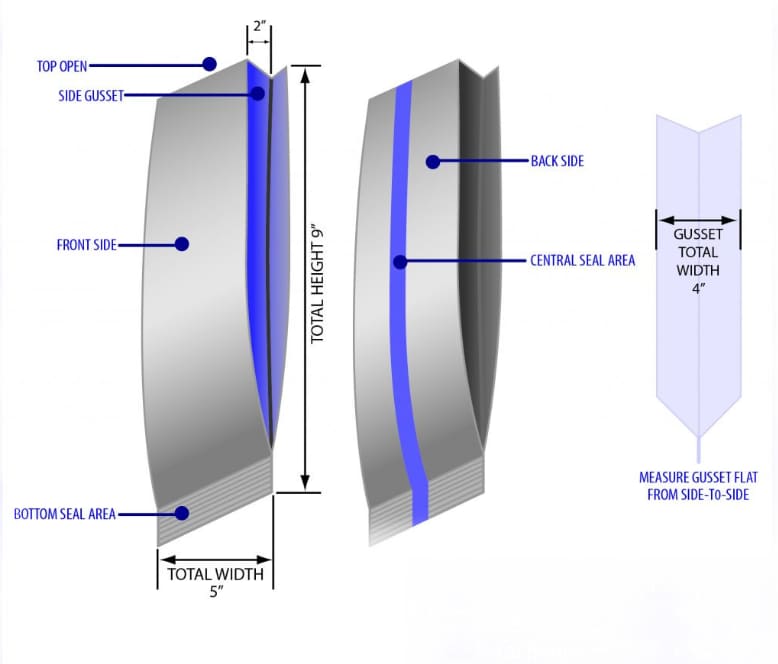 With more and more roasters seeking to explore sustainable eco-friendly packages for their amazing products, we are now offering home compostable bags for ground coffee and roasted beans. Of course, the home compostable foil materials can be converted into side gusseted of 1000 grams, with foil structure Metallised Paper 69g/Cellulose20/PLA+PBAT60um.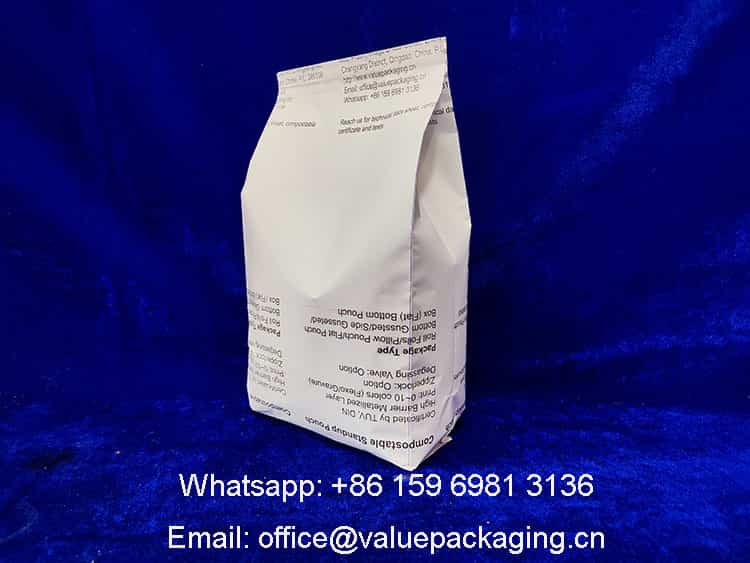 Compostable Foil Laminate

Metallized Paper 69g, works as the outside print substrate layer, which can be printed in rotogravure printing or flexo printing with water based inks.
Cellulose 20um, also called cellophane film, works as the middle supportive and mechanical reinforced layer.
PLA+PBAT film, is a blown film made from the blends of PLA and PBAT resins, works as a good inner sealing layer, and able to finalize types of coffee bags.
You will be able to find the home and garden compostable certificates for Cellulose film and PLA+PBAT film in below documents.
There is not compostable certificate against metallized paper. As the substrate paper is based on plant materials, as knows to all, paper can fully degrade into inorganic elements under nature conditions.
Dieline and Package Dimension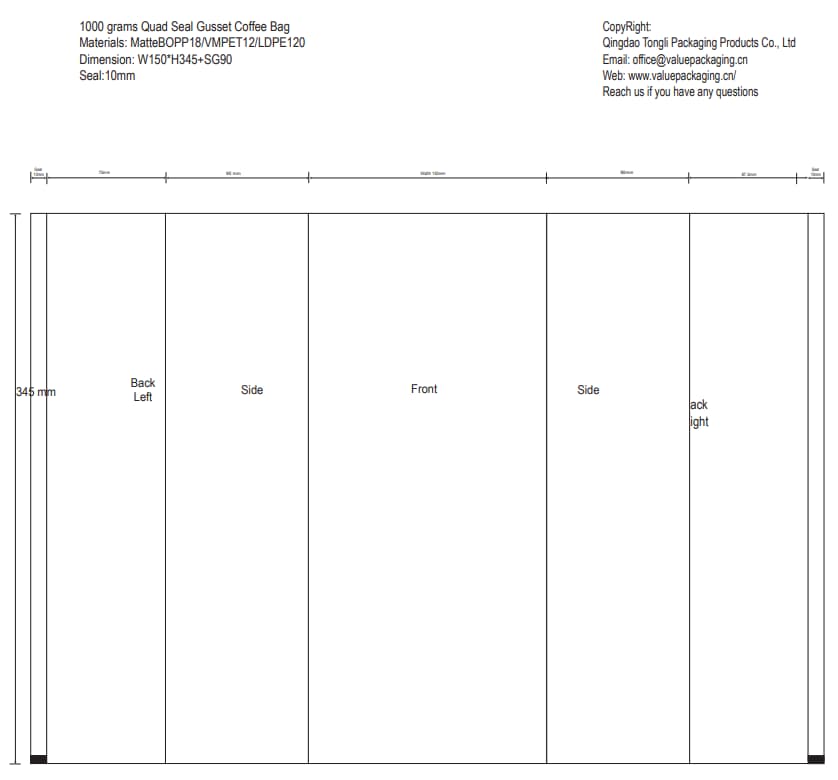 Judging from the dieline, the width is 135mm, and height is 380mm.
Filled Level
We are going to fill 1000grams of dark roasted beans into this home compostable side gusseted, and the filled level is going to take around 70% of the total height, with enough space for the top sealing and overfill concerns.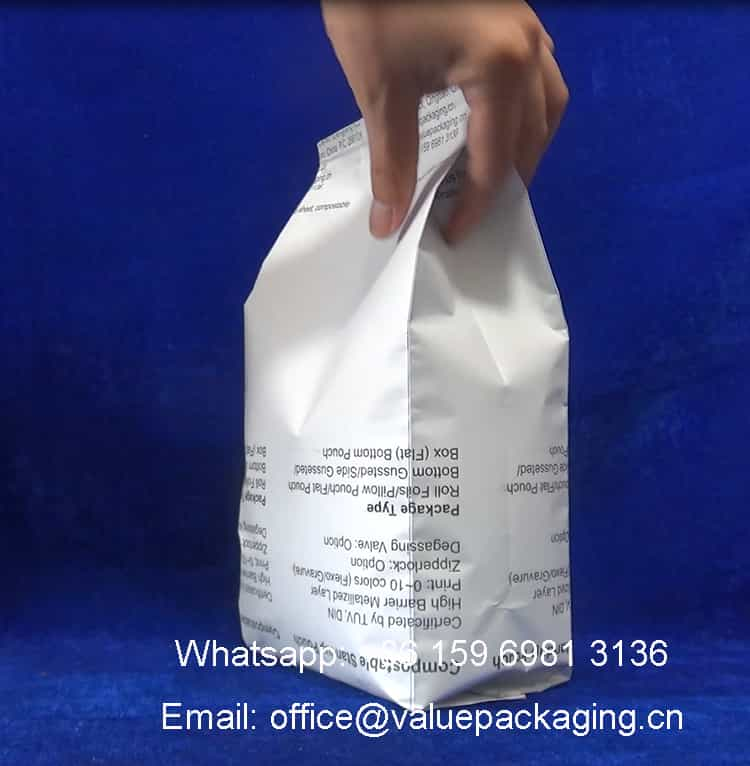 Drop Test
Drop test of a filled package is a simulation of the falls that a package holding products may experience during shipping,handling and sales. By evaluating the reliability of this coffee pouch package to withstand impacts from falls, the roasters will be assured that the goods will make it to them, or end-users, in good condition. With the side gusseted filled with 1kg beans and well sealed, we are going to perform the drop test from 1.8 meters high for a certain times.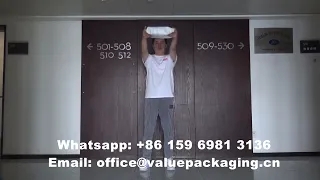 Please watch the video for further understanding, and you will get impressed with the robust performance of our home compostable foil package.
You can see this kind of test in action in this video from our own manufacturing plant., this is a part of our daily QC work.
Further more, the high barrier performance of this home compostable bag will ensure the roasted beans in good flavor as long as possible, and please allow us to introduce to you the barrier performance of this foil materials in future posts.