This standing spout doypack pouch is intended for 1kilograms of sacue proudcts for a chinese manufacturer, and our company is supplying to this customer several millions of spout doypack pouches each year, in a reliable way.
Several points will have to be realized to make a great spout doypack pouch for sauce products, with list as below.
Film materials to withstand the product formulations
Strong enough
Vivid print effect
Good Standing effect
Easy filling process
And in this post, we are going to perform drop test to check the bag strength for sauce spout doypack pouch.
Foil Structure
The foil structure for this material is 2-ply laminate foil ,with PA (NY) film 15 microns working on the outside as print substrate, and modified LDPE film 140 microns working as the inner sealing layer.
The total thickness for this pouch film layer should be around 155 microns.
Water Filled
In this drop test, we are going to get 5 doypacks fileld with water around 1.5kgs, which should take about 80% of the totha height of the spout doypack pouch. During the filling of sauce products, there will have to be some space left.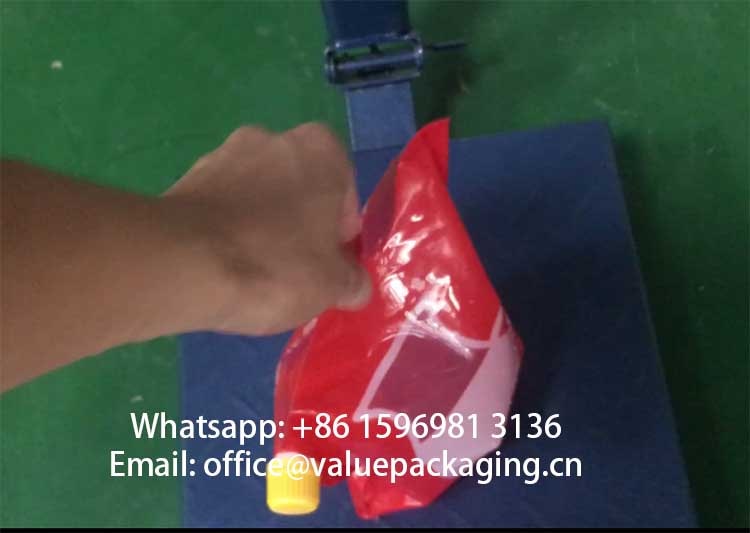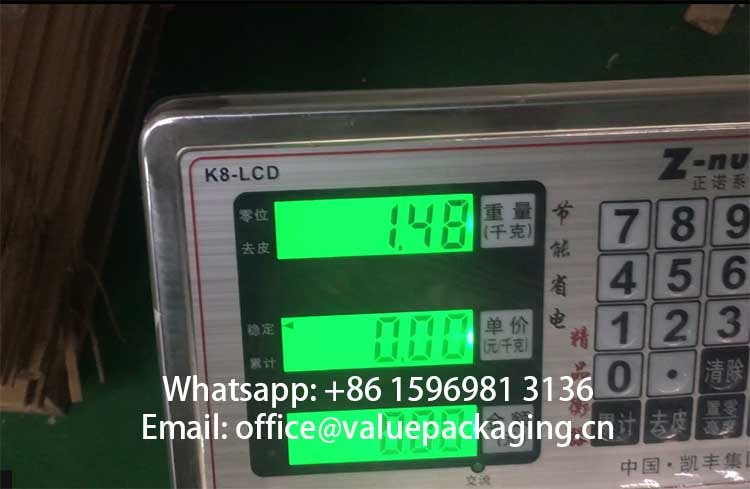 Below list shows the weight of filled spout doypack pouch I have finalized for this drop test.
1.48 kilogram filled doypack package
Drop Test
Usually, horizontal drop and vertical drop are adapted to check the bag strength of sauce spout doypack pouch, at a certain height. I am 176cm tall, and I am going to perform the drop test with around 1.8m high
You are advised to watch the video for more understanding on the drop test process. If you have any other requirments for the drop test, we are glad to be of help.
OK, it comes to the end for this drop test for sauce spout doypack pouch, and if you have any questions, just reach us for further aasistance.