Some products may be protected from sunlight exposure, like coffee beans, sauce, liquid laundry detergent, dog foods etc, when they are filled into the standup pouch packages. In this post, we are going to give a further introduce on how to realize the protection of inside protects from sunlight in standup pouch packages.
Milky White LDPE film
This standup spout pouch is realized in white body that will totally be opaque in human eyes, that is well intended for package of 3Litre household cleaning chemicals. Of course, The sunlight would not have serious damage on the products inside.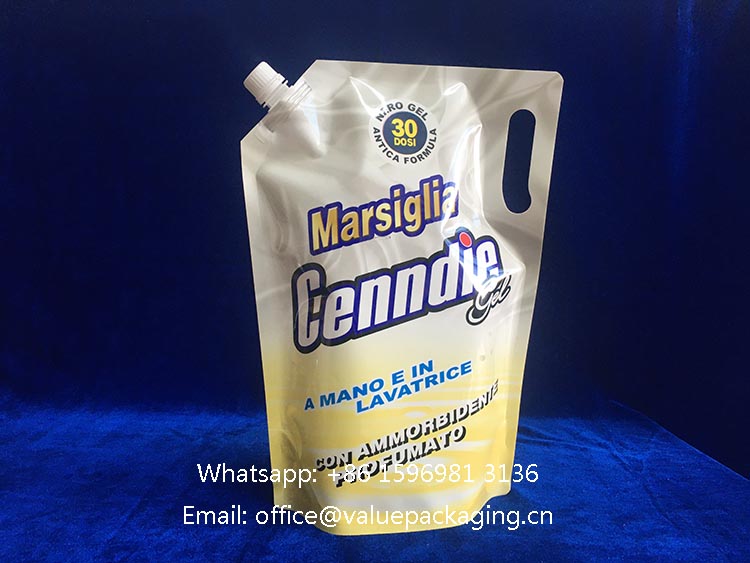 The foil lamiante is finalized in PET12/PA15/White LDPE190 structure, with each layer as below
PET12, means PET film 12 microns, working as the print substrate
PA15, means polyamide film 15 microns, biaxially oriented, working as middle support layer and strength layer.
White LDPE190, means White LDPE film 190 microns, working as inner seal layer, and realize the white body for the package.
Metallized Film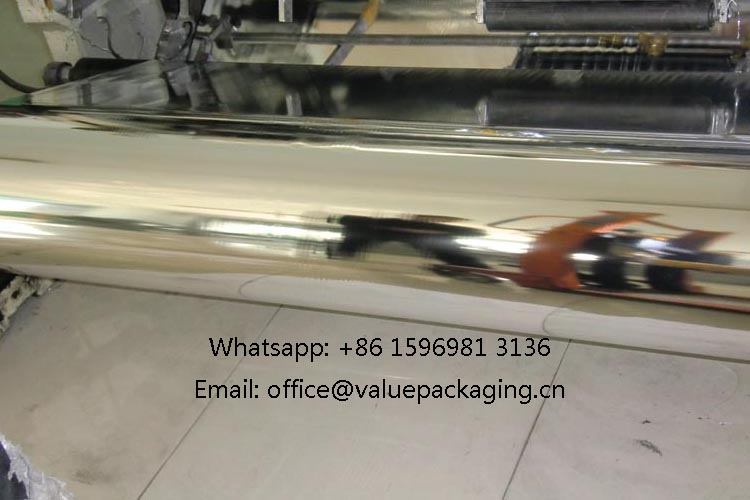 Metallized film, is bright metallic effect that is not able to see through when a thin layer of aluminum atoms is deposited on top of the surface of clear plastic film. In the application of multilayer flexible packaging, the metallized PET film is going to be trapped between the foil lamiante to realize the opaque effect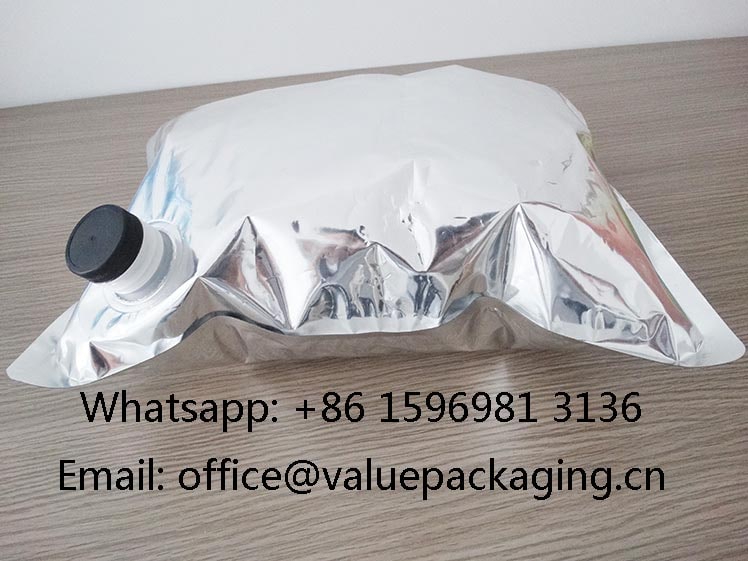 especially when an artwork design is printed on the outside print substrate, and then laminate with VMPET film, it will present the solid and vivid effect, as you can check the standup coffee bag on the right in below picture.
Aluminum Foil
Aluminum foil is a thin sheet of aluminum metal, which is surely 100% non-see-through, so aluminum foil is used to laminate with other substrate to realize sealing function, and forms into kinds of packages.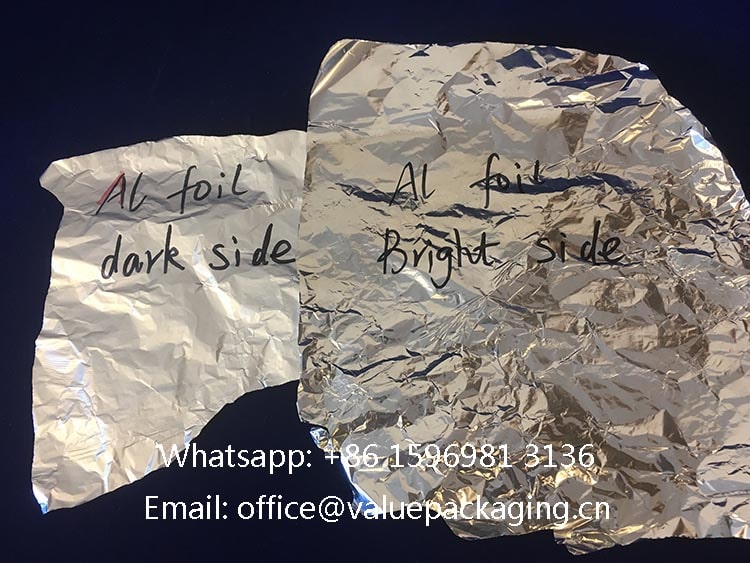 Aluminum foil can be realized in below foil structures
PET/AL/LDPE
PET/AL/PET/LDPE
PET/AL/PA/LDPE