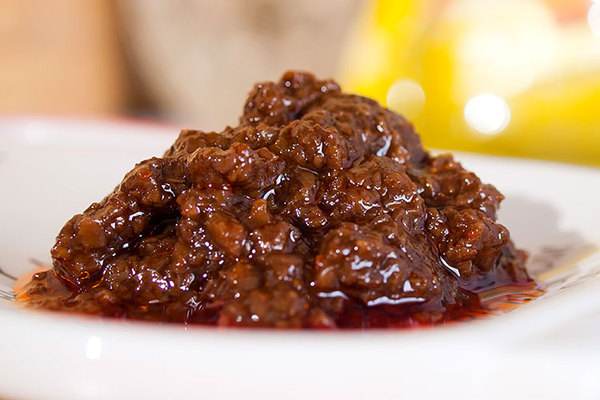 There are many varities of sauce products, some are fluidy, some are semi-liquid with granules. In this post, we have no intentiosn to discuss the filling of these sauce proudcts, however, we are going to share our experience on the spout pouch packages these are well intended for the sauce products, and hope it will be of helpful for these customers who are looking for better packages.
Plastic film laminate
Plastic film laminate refers to the foil materials that contains only the clear plastic film, such as PET, PA film, BOPP film, LDPE film, CPP film etc, that is without the metallized film or aluminum foil sunlight shielding layer.
Plastic film pouch should be considered with the lowest cost to realize the packages for sauce packaging, and usually the shelf life is quite different based on the inside products, formulations, especially the ratio of salt added.
When it comes to standup spout pouch, the below foil structures are mostly used.
PET/LDPE (100~500grams package, however not so strong as NY/LDPE)
NY/LDPE (250~2000grams package, however standing effect is not great)
PET/NY/LDPE (500~3000grams package with great standing effect)
The spout pouch package should be strong enough to make sure there will be not any leak or break for the packages in filling, distribution and sale processes. Here is the drop test for our 1.5Kg package for sauce, drop from 1.8meter high, for 5 times, it will never break.
We should share more details on the performance of each foil package in future posts. Stay in touch.
Metallized Film Foil Materials
Metallized film foil refers to the materials which include a layer of metallized film, with VMPET film the most widely used. With VMPET film entrapped in the foil laminate, the package can achieve improved property than the plastic film package in below aspects.
Much better barrier performance against moisture and oxygen (Enable longer shlef life)
Sunlight shielding property (Protection of inside products from sunlight)
More vivid print effect with the artwork (Read more)
BOPP18/VMPET12/LLDPE
PET12/VMPET12/LLDPE
NY15/VMPET12/LLDPE
For metallized film package, the volume usually ranges from 50grams to maximum 500grams, as this peel strength for metallized film is not strong as plastic film laminate and aluminum foil laminate, so it is rarely intended for the standup pouch package more than 500grams.
Previously I ever performed a drop test of this 450grams package from 1.8meter high, and the package had a big break, you may check below video.
Aluminum Foil Laminate
Aluminum foil laminate pouch is considered the top premium quality package for sauce products, with the best barrier performance, and also strong enough for package up to 3kgs sauce products. Further more, aluminum foil lamiante can be adjusted to realize retort treatment under 121 celsius degree for 30~40 minutes, upon to the customer requirements. You may read more in below article for the retort test performed in our company.
The foil structures are realized in below, and the inner LLDPE film can be replaced by CPP film if the customer is going to realize the foil laminate in retort grade.
PET12/AL7/LLDPE
PET12/AL7/PET12/LLDPE
PET12/AL7/PA15/LLDPE
The performance of the foil laminate tops over the previous item, and along with the price increasingly at the same time. If the custoemr is looking for premium quality package like Hinz standup pouch, just choose the PET12/AL7/PA15/LLDPE foil pouch.