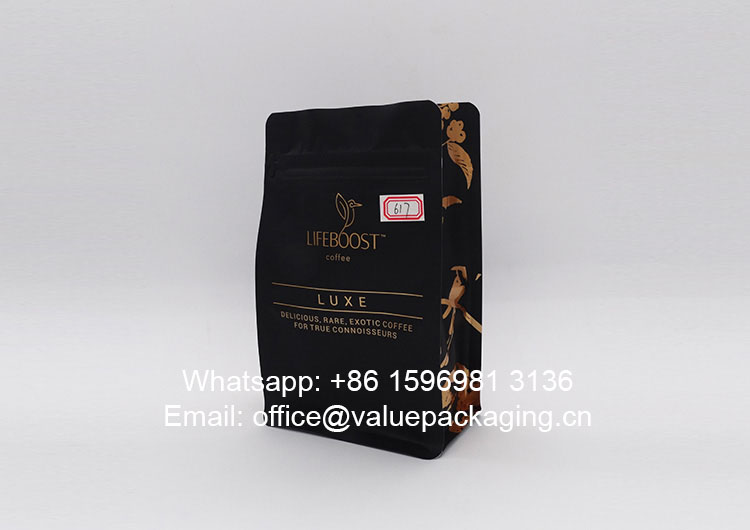 Most customers would like to get their package attractive to the consumers when they look for the products in front of the goods shelf. Gold highlight comes to one of the effective measures, when it is done properly, it will create much better effect. and you can check the below coffee bag with logo fully gold highlighted.
Watch the video for a further understanding on the gold highlight effect on a matte finish flat bottom coffee bag.
Artwork Design and Print
Picture of theory (matte finish)
Various Gold Colors
There are many variants for gold colors which is able to create different effects. It is also difficult to stipulate the pantone code for gold colors, so usually, we will have to confirm with the customer through sample bags.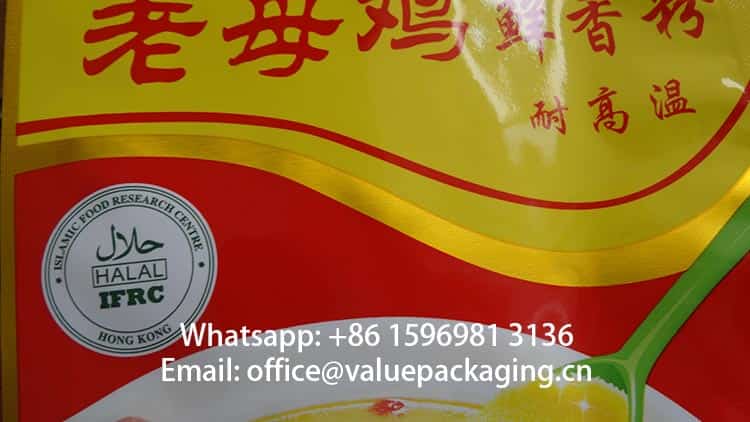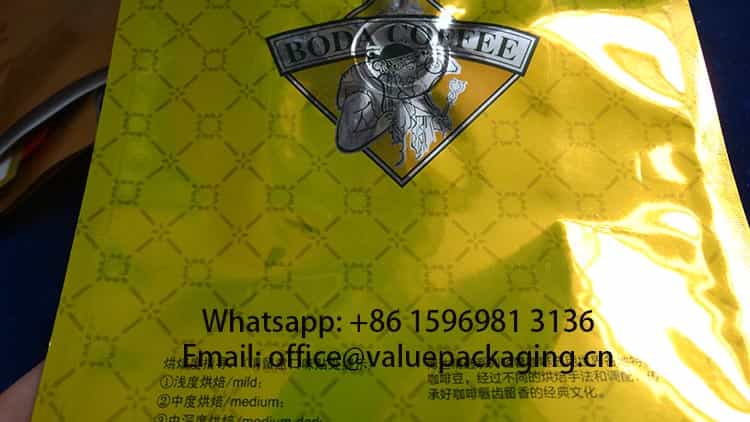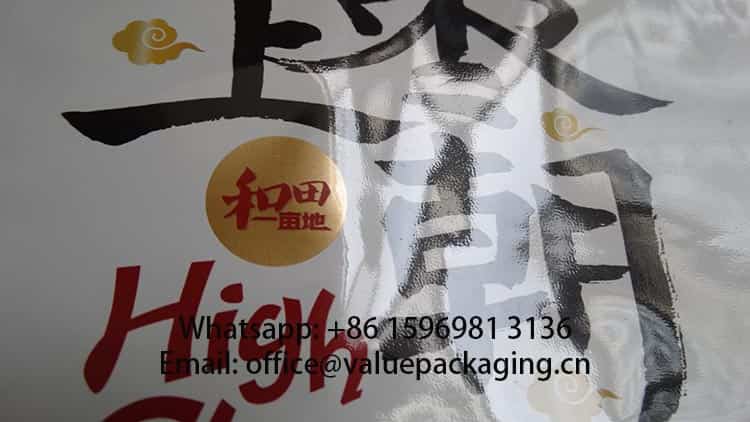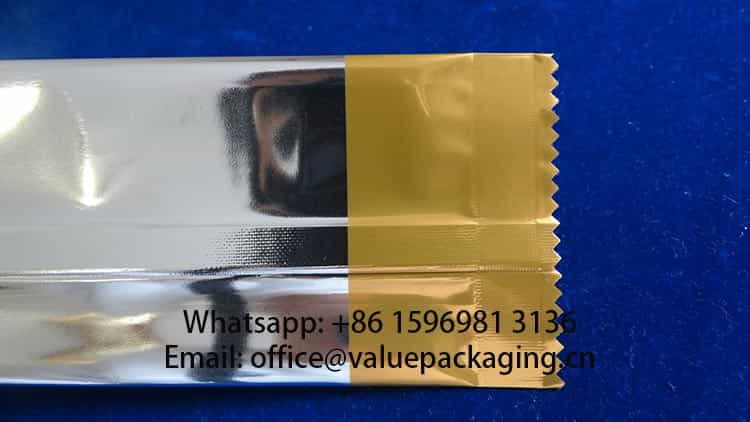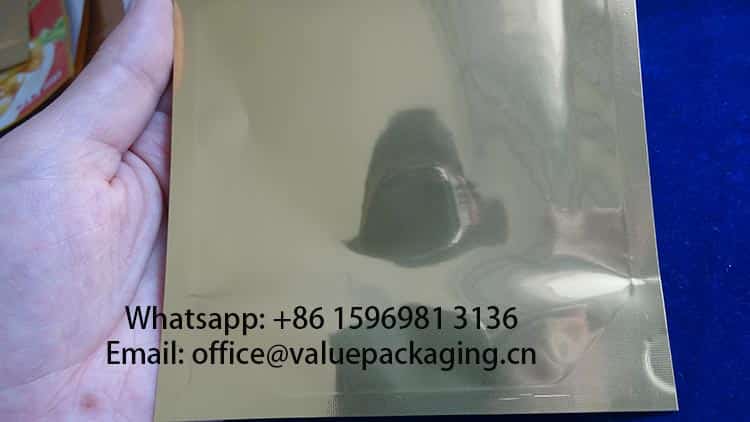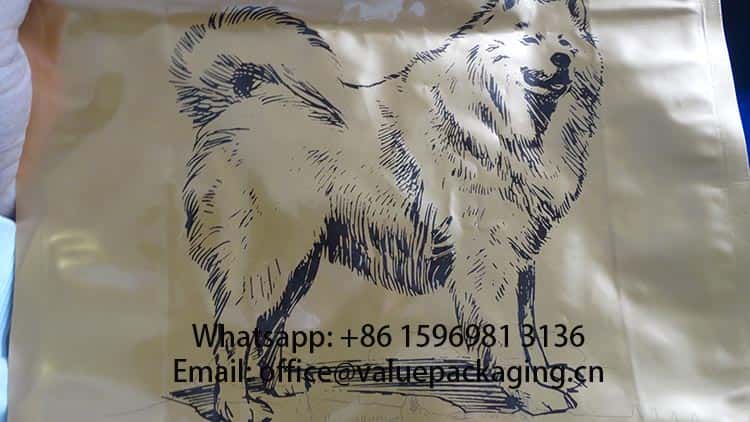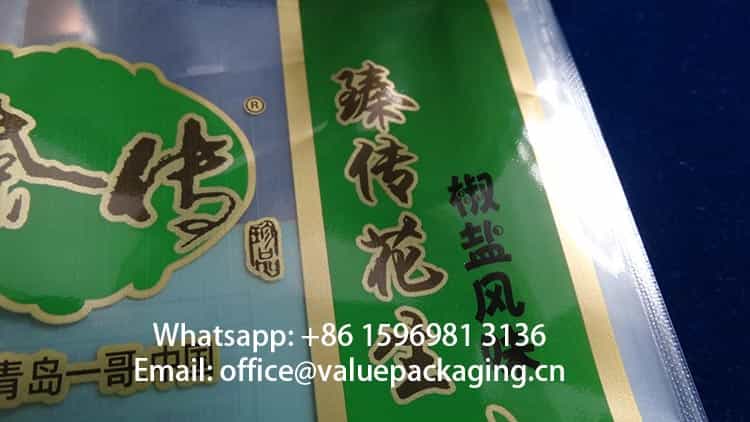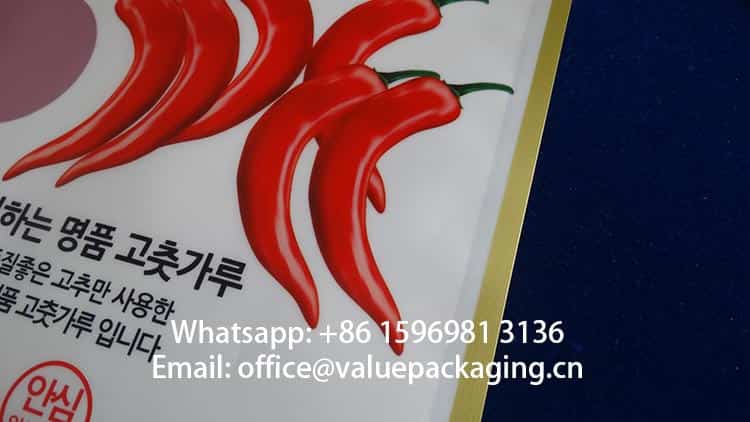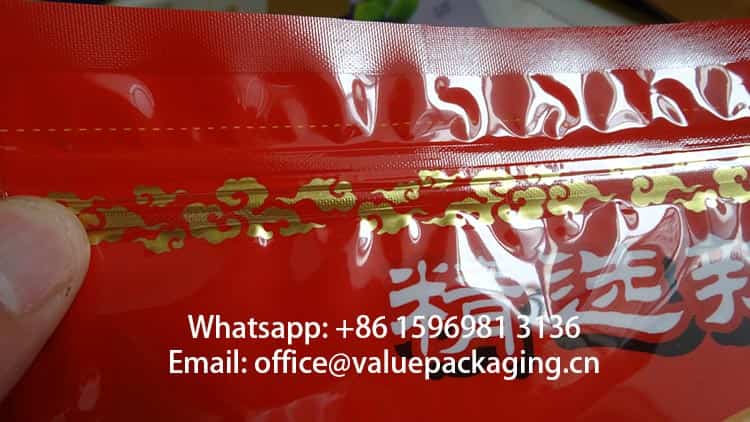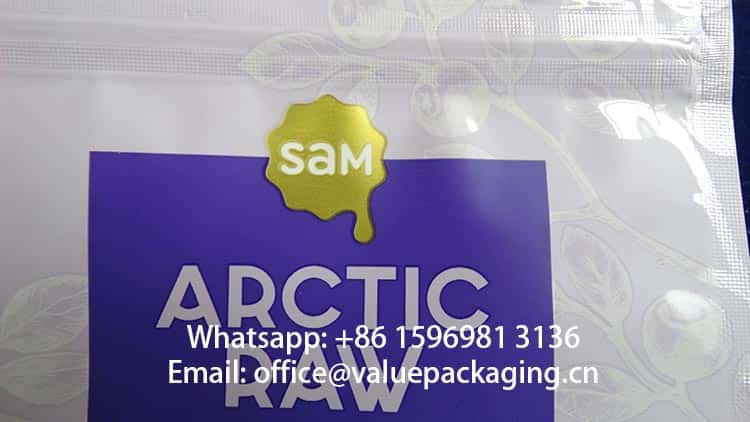 Ok, we will keep this post updated when we have produced other golden highlight, and you are welcome to reach us for further assistance for any specific enquiry.