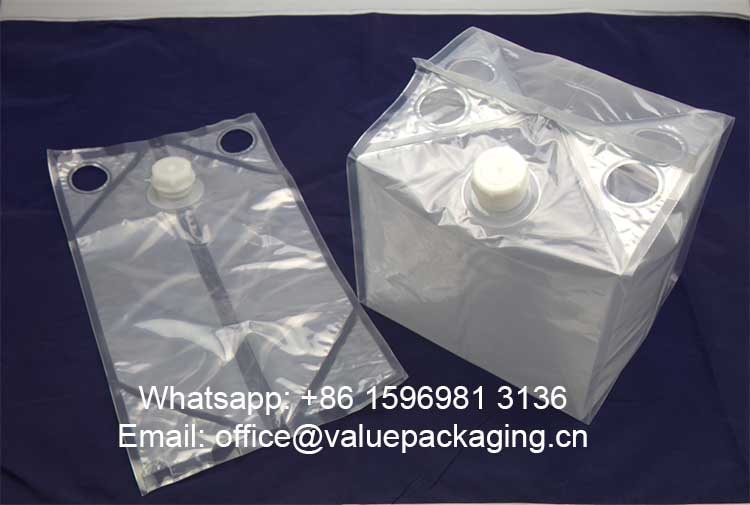 The plastic cheertainers produced by our factory have to be very strong, so it can well fulfill its purpose in filling, delivery and distribution process. In previous posts, we share how to test the bag strength for plastic cheertainer, and in this post, we are going to share the packaging film materials for this plastic cheertainer.
Packaging film materials
To achieve this cheertainer, two separate foil layers are combined into the package with details as below.
Outer Layer: PA15/LDPE55
Inner Layer: LDPE film 60 microns
Picture of graphic
PA15 Film
PA film is short for polyamide film, which is of excellent mechanical strength and antipuncture property among all the flexible film materials, and actually, the PA film applied in this foil structure will have to be simultaneous biaxial orientation, which make the moleculars parallel to the plane of the film, as shown in below graphic.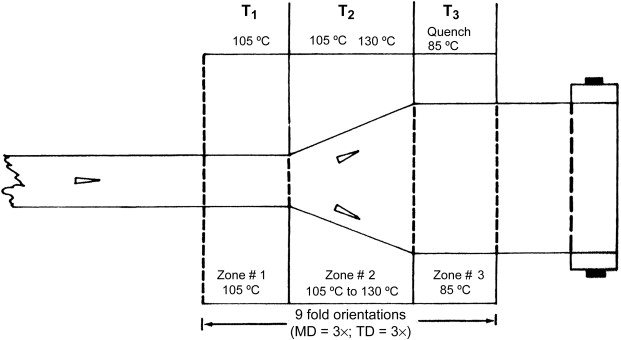 The formula of LDPE film can be modified against customer requirements, for example, when the customer intend to pack strong alkaline liquid products, the barrier performance and alkaline resistance for the inner LDPE film layer will have to be reinforced.
Inner Coextrusion Film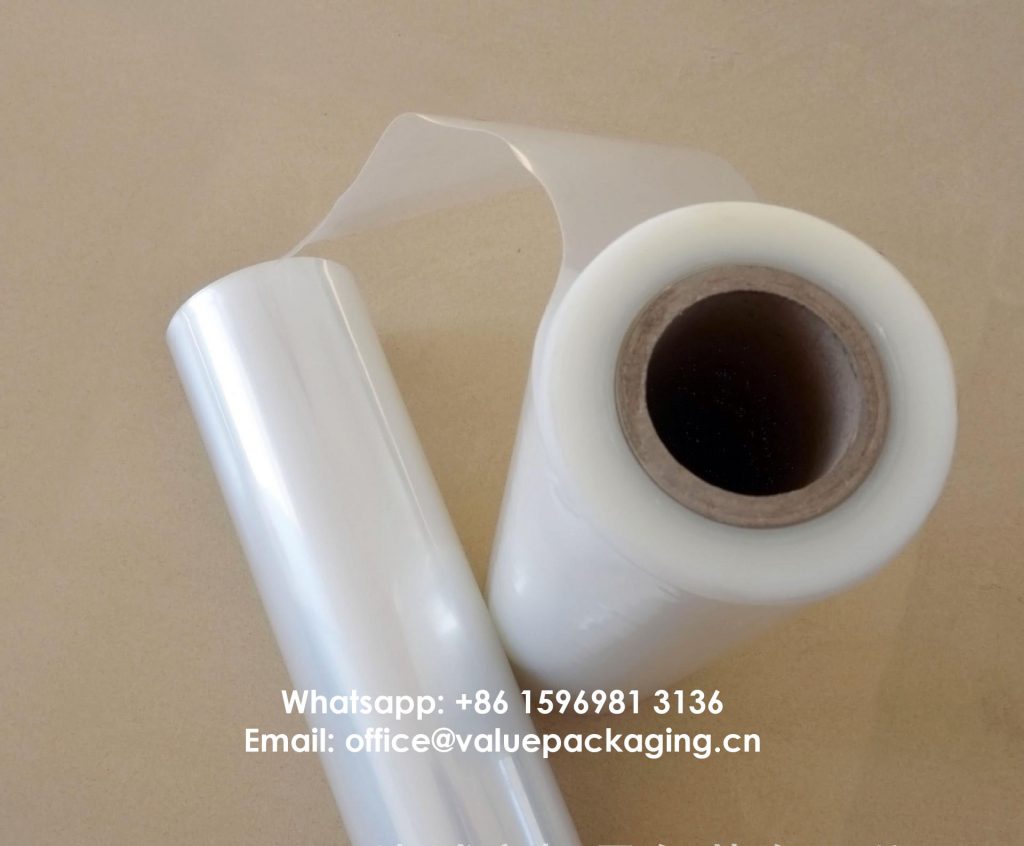 Coextrusioin film usually means to combine PA resin or EVOH resin into the film layer to achieve better barrier performance or mechanical strength., below graphic shows the structure for one of the most common coextrusion film. As you can see, there are total 9 layers combined into the coextrusion film.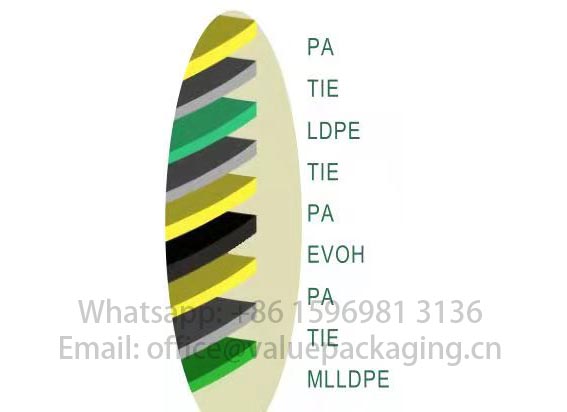 Here attached a graphic that shows the coextrusion die for producing this coextruded film material.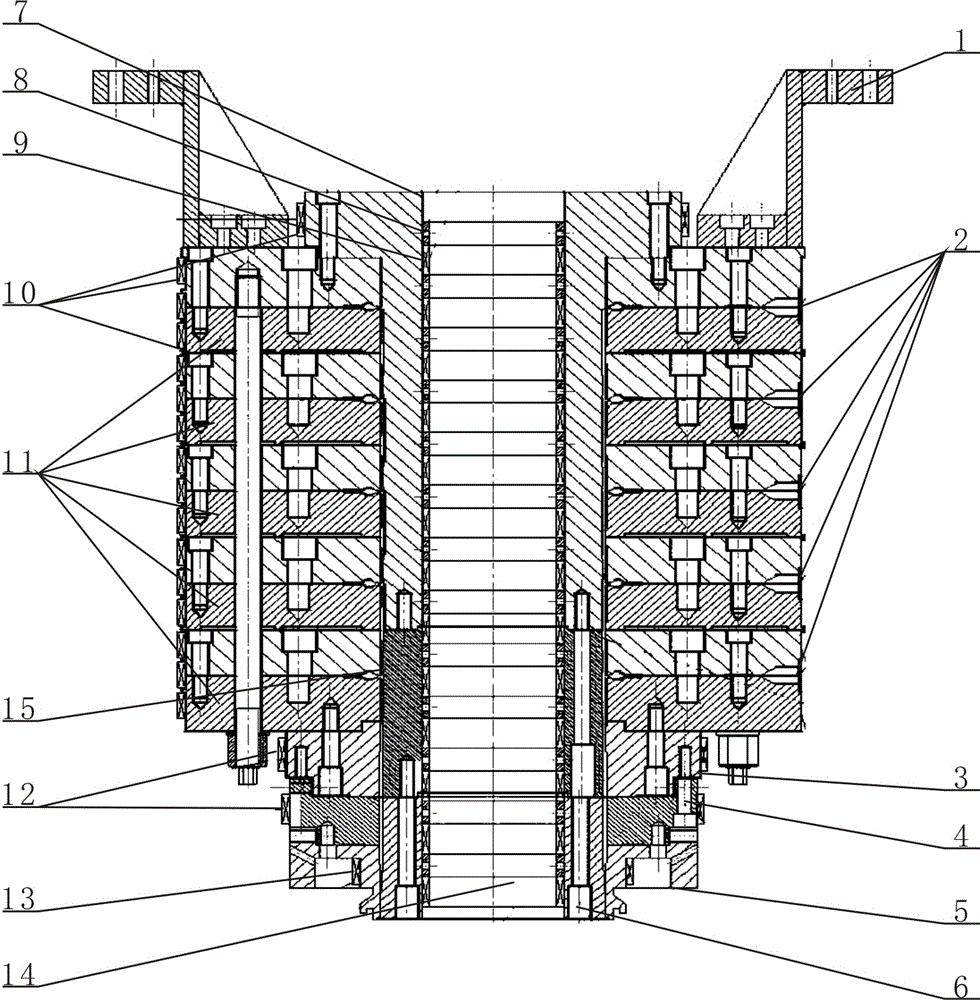 Ok, you are welcome to reach us if you have any other questions.