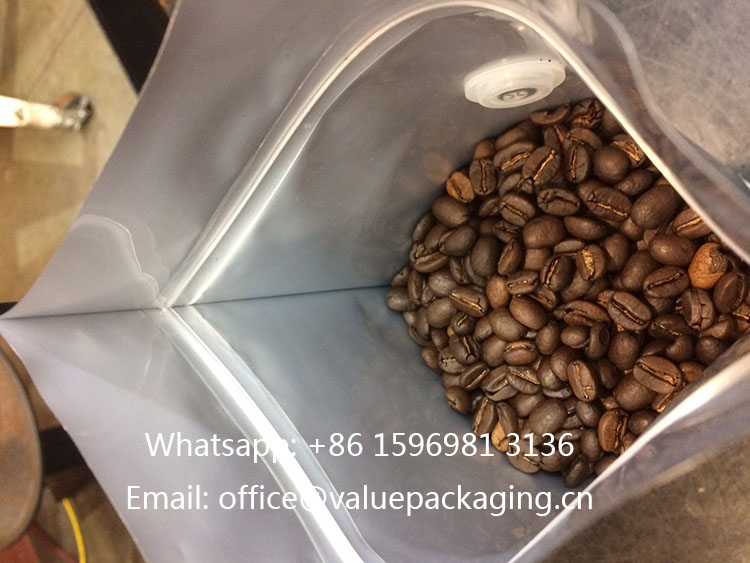 Inner zipper get its name as it is entrapped inside the two layers of the plastic pouch. It should be considered as the most common used method to enable a plastic pouch with re-closable ability. It is able to meet the requirements for most consumers products, at the lowest cost.
As a reliable flexible converter in qingdao, china, we would like to give an overal introduce on this zipper, hope it be of assistance for you to choose the ideal packages.
Structure
As you can observe from the below picture for the inner zipper, there are two separate parts, one with grooved track, and the other with bumped bone. When the two parts touch against each other under certain pressure, the zipper closes.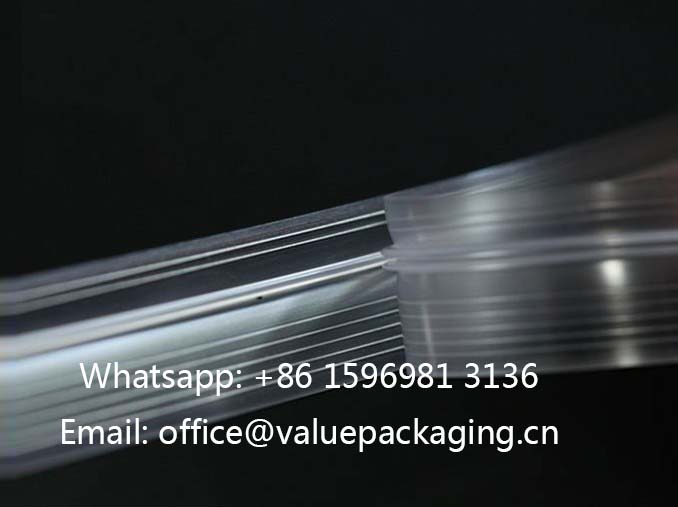 Layout of inner zipper pouch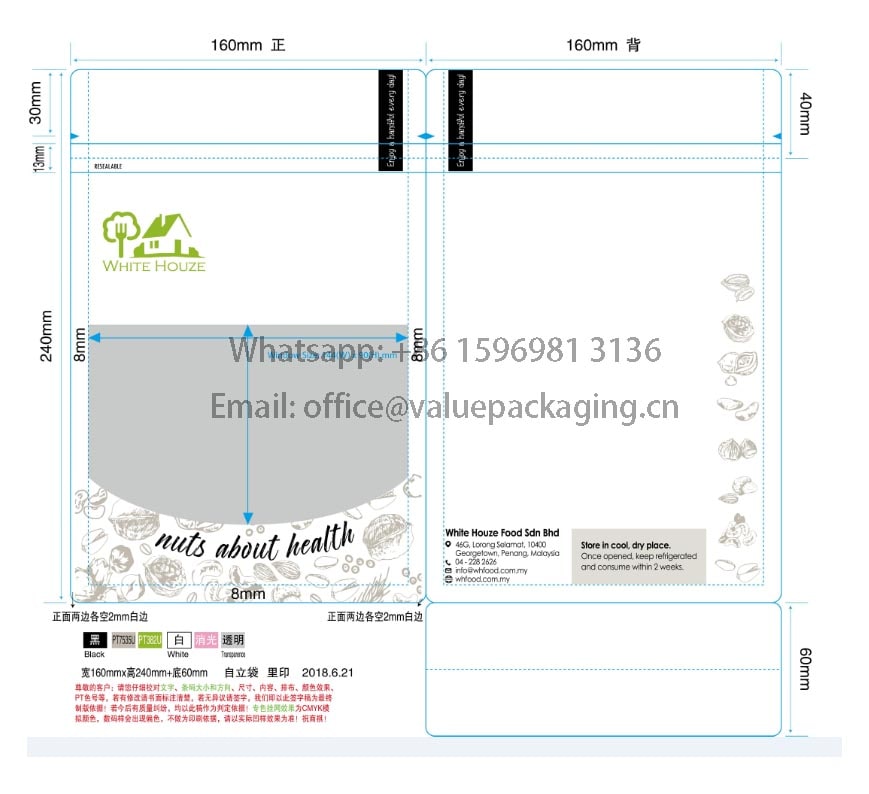 Filling products on machine
Before the inner zipper pouch is going to be fed onto the filliing machine, the zipper will have to be pre-opened in the bag making process, all open befor delivering to the customer place.
Airtight property test
Good airtight property is necessary to ensure the package have a good protection for the inside products, and we usually test the airtight property of the inner zipper by repeatedly close-and-oepn for several times. With air flushed into the package, and the zipper closed, and we need to check if the zipper is easy to collapse under a certain outside pressure. You can watch the video below for actual understanding.
Drawback
Even though with so many advantages for the inner zipper, however, when the package is torn on the top through the tear notch, the package will have to be destroyed, and some customers may prefer the integrated package with tab zipper.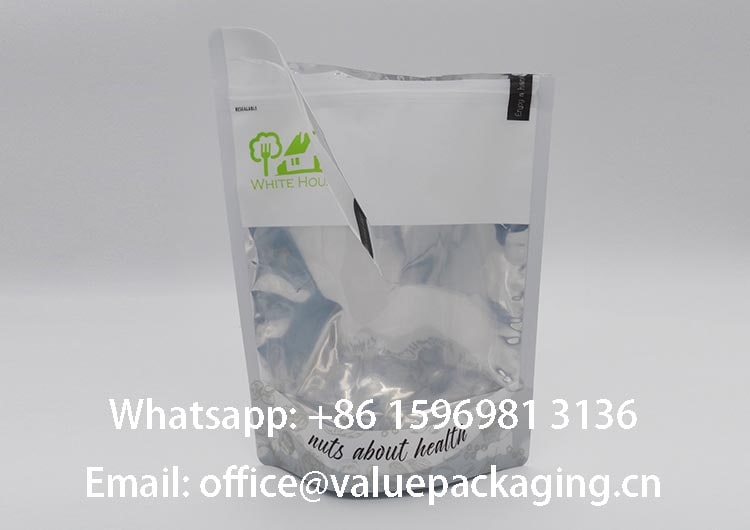 Ok, we come to an end of this post, this is the basic things for inner zipper packages. and you are welcome to reach us at office@valuepackaging.cn