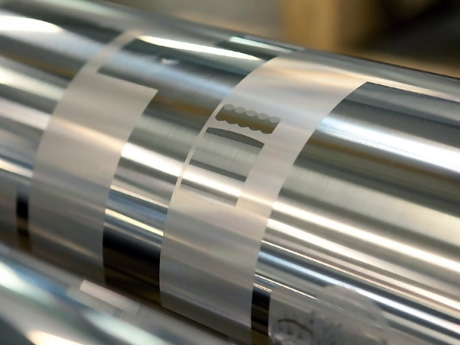 In previous articles, we shared our experience on how to reduce the print cylinders for a package artwork. There are some actual measures that can be taken to save the cost on print cylinders, of course, with considering the performance of the package.
And nowadays, a Serbia customer is reaching us for a 3litre spout pouch package that is intended for holding liquid fertilizer. After serious discussion with the customer, we believe a cylinder cost of USD 90 can be well saved without deteriorating the package quality. so in this post, we are going to give a further analysis, and hope it helpful for these customers who want to realize the best packages at the lowest cost.
Artwork Design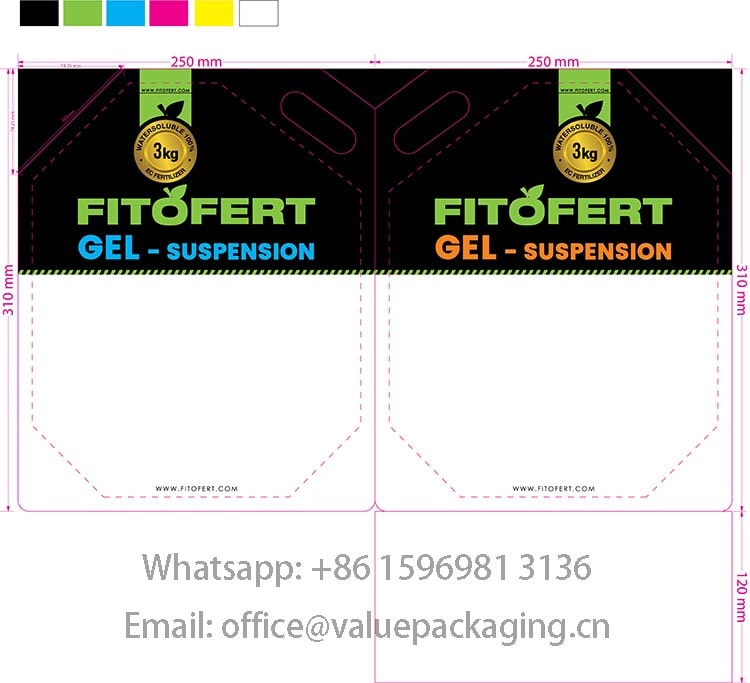 As you can see from the above artwork design for 3litre spout pouch, the lower part on the package body is white block. The white block can be realized by printing a layer of white ink or by adapting a layer of milky white LDPE film.
If to choose white ink, then the artwork will need 6 cylinders to realize the print.
White Package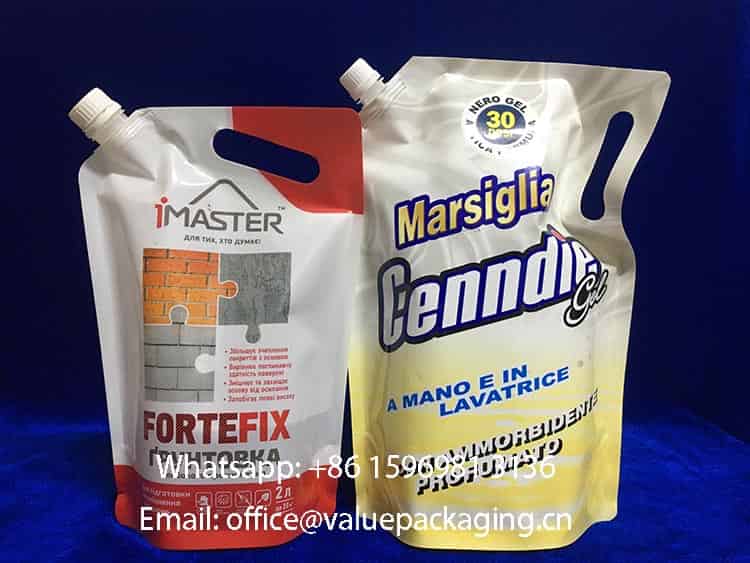 For these two white package, you can see the filled line for the left package, however the right package is totally opaque.
That's the difference.
The left package is realized by print a layer of white ink, however the white ink can not be fully sight blocking, however the right package is realized by using a layer of milky white LDPE film, that is totally opaque to our human sight.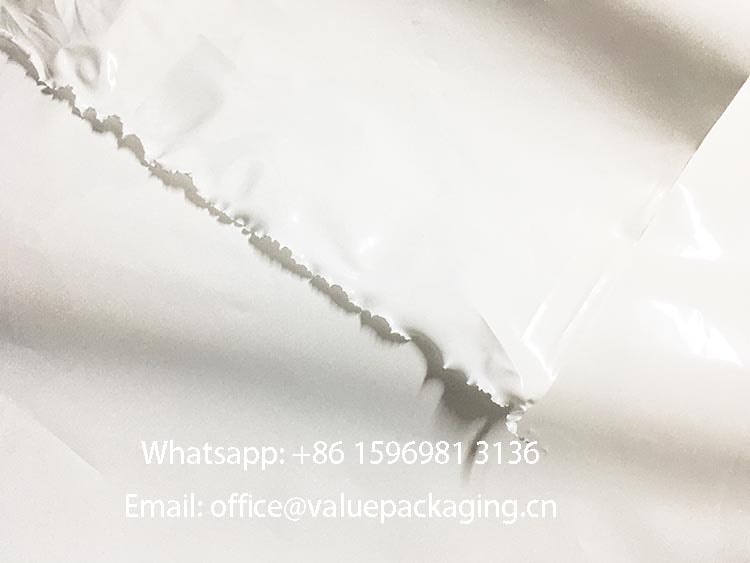 Save white cylinder with milky white LDPE film
so in this case, we can use the milkly white LDPE film for the inner layer, which will do not need to print another white ink, so it can save a white cylinder USD 90. we can check the final effect for this package,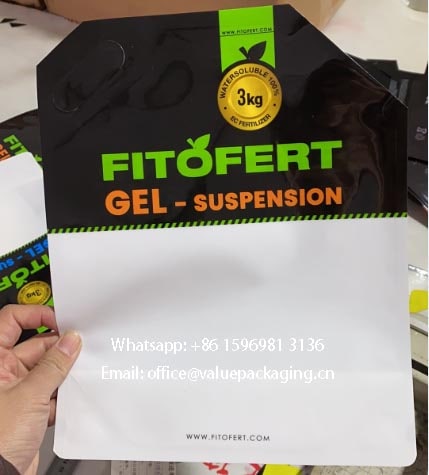 Ok, here we come to the end for this case. You are welcome to reach us if you have any other questions.