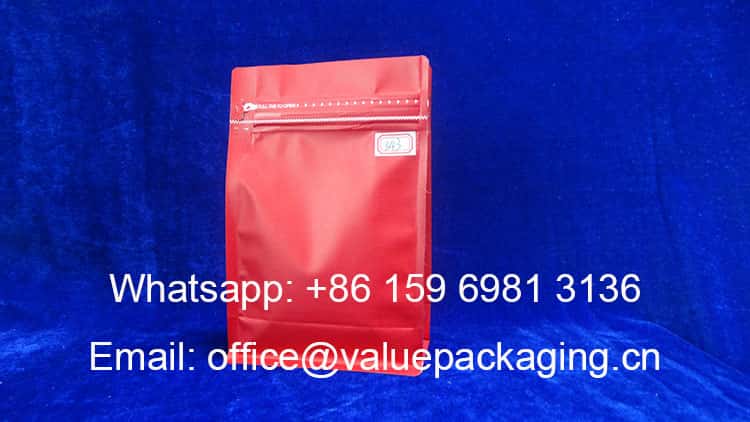 This aluminum flat bottom coffee bag is well intended for the standup package for 250grams roasted coffee beans with below advantages.
Great standup profile
Robust enough for product protection
High barrier performance to keep the original flavor as long as possible
Perfecet appearance
Foil Materials

The foil structure is PET12/VMPET12/LDPE, with final thickness 120 microns. All the film materials applied in this admirable coffee packages are certificated human food grade, and you may just reach us for the report whenever you need.
Pouch diension of 250grams flat bottom coffee beans pouch
Width: 130mm
Height: 200mm
Bottom Gusset: 70mm
The dimensions are labeled on the below layout of 250 grams roasted beans package.
Filled Level of 250g aluminum foil box bottom coffee bag
With the roasted beans in hand, we are going to perform the fill test into this package. The density for our coffee beans is 370grams/1000ml, and below pictures showed the inside filled level of 250grams of beans.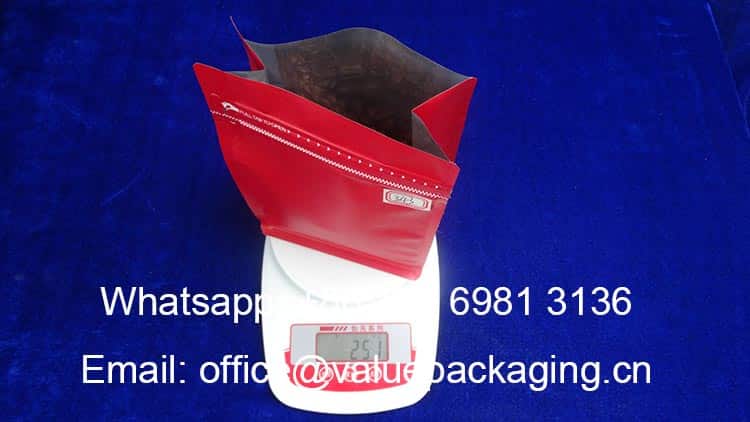 When we press the foil layers on top, and it seals into a pouch, with filled level around 70%~80% of the total height, with some sapce left below the zipper. So this coffee bag with dimension
W130XH200+Gusset70mm should be so fine for 250 grams products.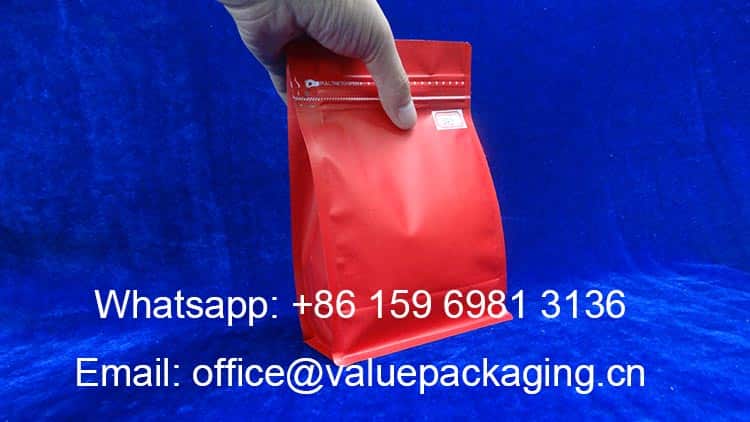 Bag Dimension Test Report of 250 grams box bottom coffee bag
We include all the details of this test, and issue this bag dimension test report, as attached. You may just share it with your customer whenever necessary.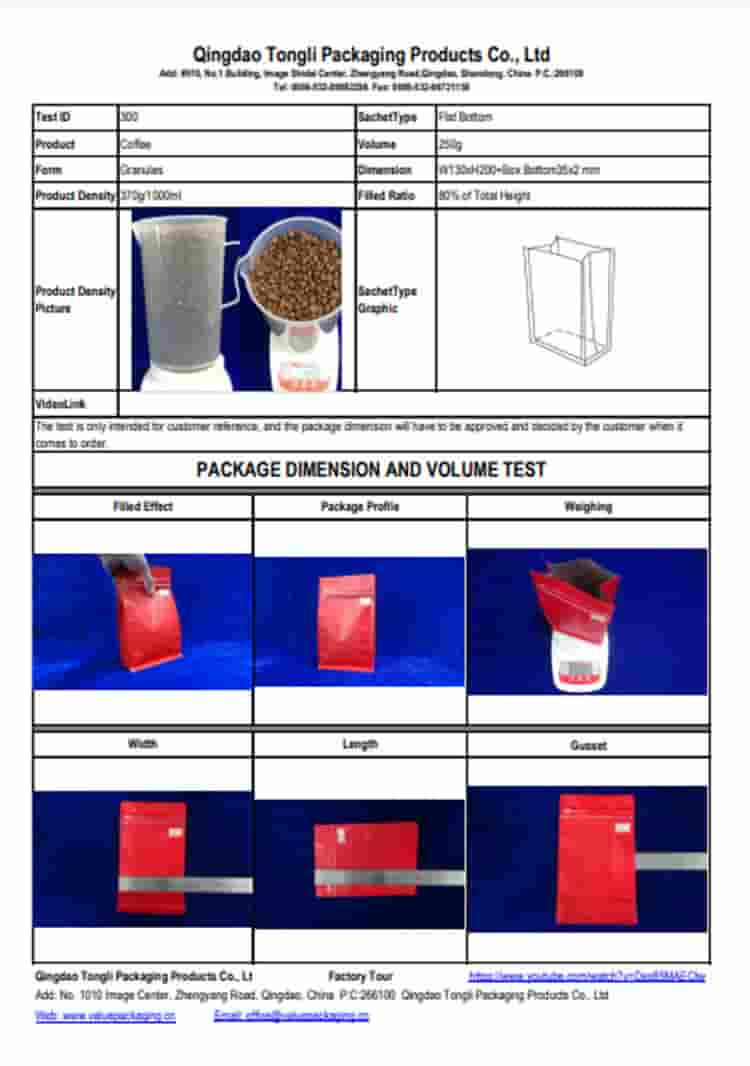 Artwork Design Template
This artwork design template shows the dieline for this 250grams flat bottom coffee bag, which is helpful when you need to print your logo on this delicate package, and you can just forward this PDF file to your designer for further work. And please revert to us with Illustrator or PDF file, so we can start working the best effect onto the package.
OK, that's all we have to say regarding the package dimension of 250 grams flat bottom coffee pouch, and just reac us if you have any questions.