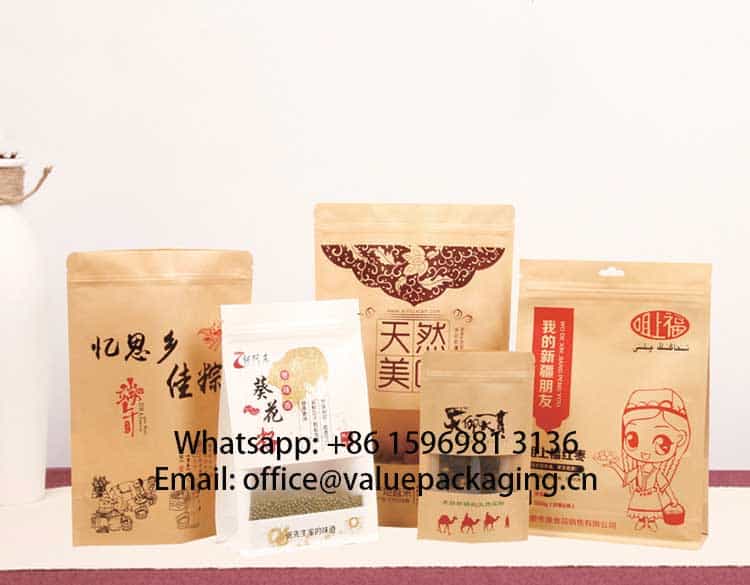 Kraft paper bags are highly welcomed in the consumers market for the packages for many different products, covering nearly each and every produce in our daily life. The customers choose kraft paper substrate for their packages, with some good reasons as below.
Quality visual effect
Eco-friendly, either compostable, recyclable or biodegradable ability
Good hand feeling
Toughness or good standing effect
If possible, any customer would like to print his own logo onto the package. and now we are applying gravure printing method to realize the the print process, with graphic showing the theory.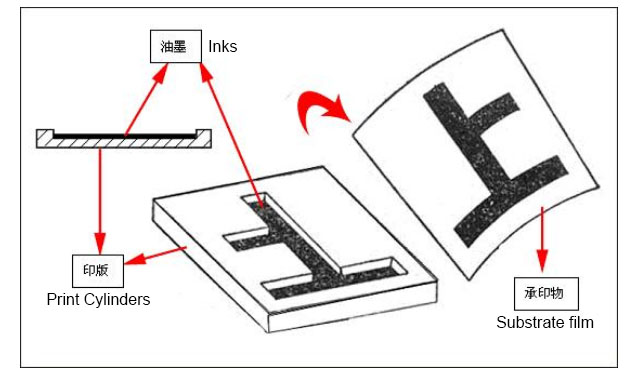 Since kraft paper is opaque, we will have to print the artwork on the outside of the paper substrate, and here we have two different ways to realize it.
Print directly on the paper surface
We are able to print the artwork design onto the outside layer of kraft paper substrate, and below graphic shows the print process on kraft paper coffee bag.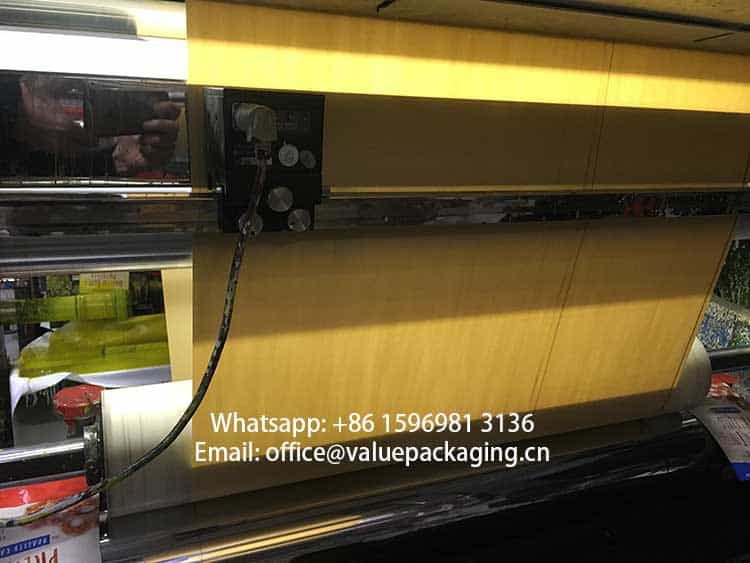 As the kraft paper is made of plant fiber, with coarse textures and tiny holes that may absorb the inks, so the actual effect for direct print may be not so exquisite and vivid. The color overlapping will not be good when the artwork needs CMYK+black print.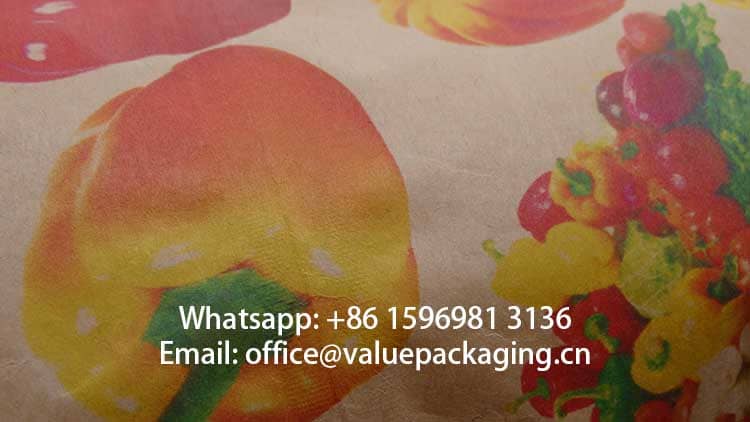 Print on the inner side of an outer film layer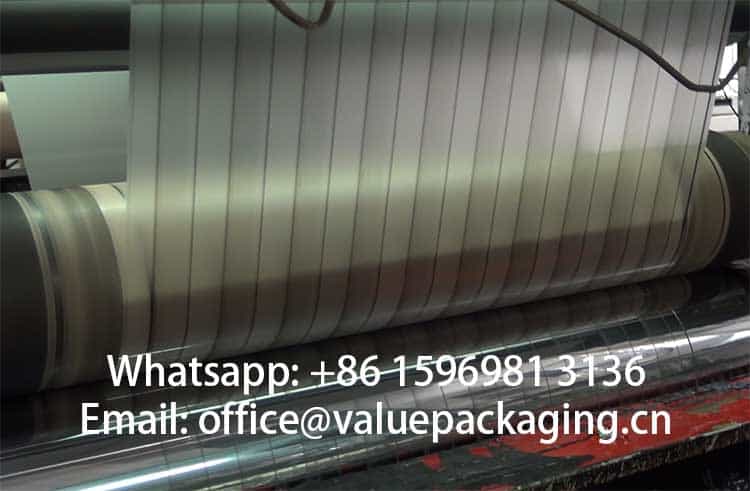 To make the artwork print more exquisite and vivid, it is better to apply the artwork printing onto a plastic film that does not absorb the ink. For most paper packages printed in this way, usually, we need to print on the inner side of matte bopp film reversely, and then laminate with kraft paper substrate. Below shows the structure how the inks is trapped in the foil laminate.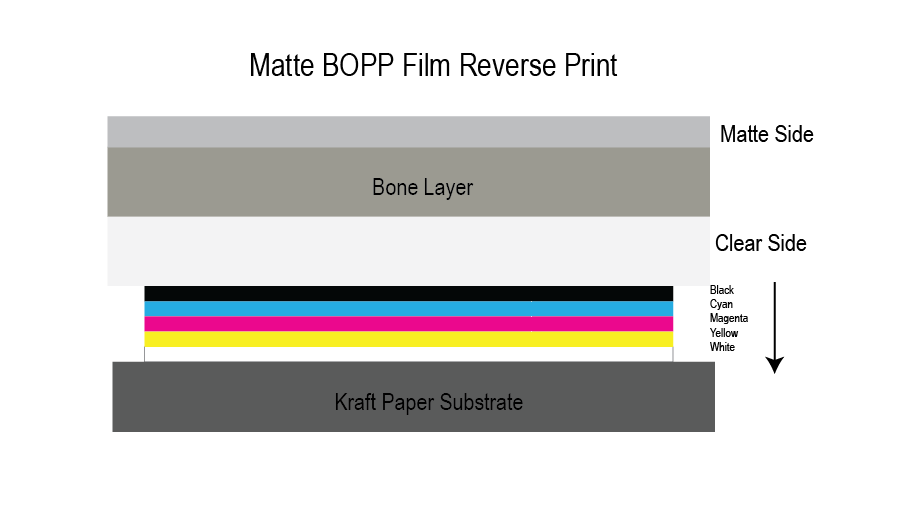 And then you can look at the vivid effect of the artwork, which is achieved by better color overlapping.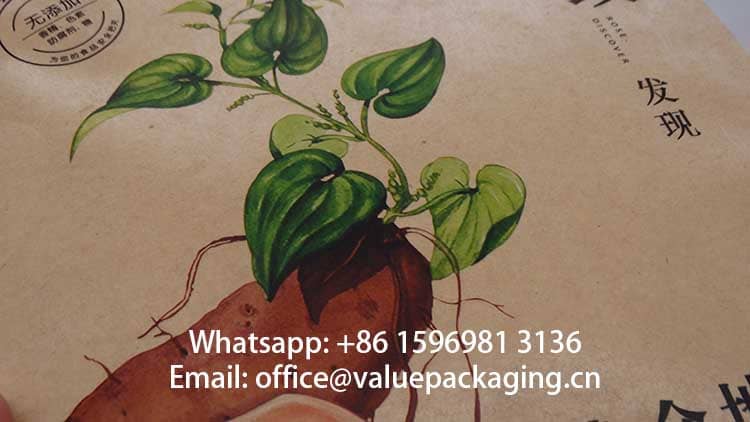 As matte Bopp film is similar to the kraft paper, so when they are laminated, people will hardly see the difference against singe kraft paper material.
OK, here we come to the end of this post, and you are welcome to reach us if you have any questions.