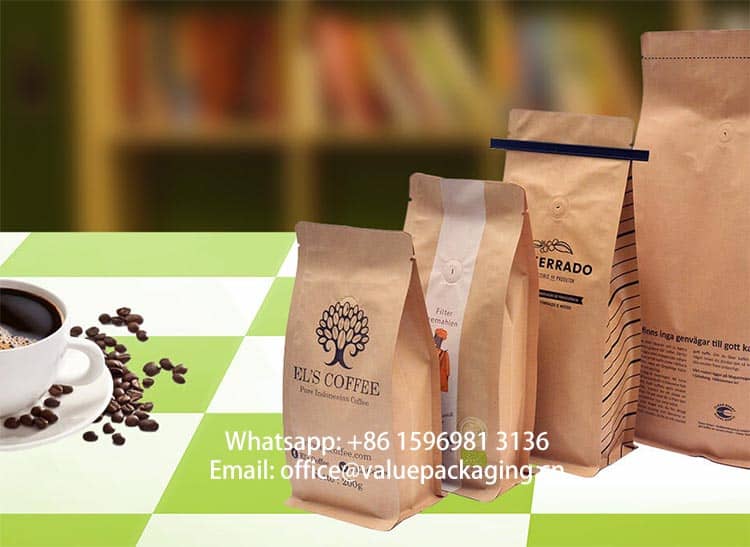 Kraft paper is widely used in flexible packaging areas for nearly every of the consumer products in our life, which is considered a more sustainable and eco-friendly packaging materials compared with the traditional fossil chemical materials. We are converting a lot of paper bags for our customers, which are based on different kraft paper substrates, and here in this video, we are going to share with you about the weight for kraft paper substrate, as the properties and cost presented by different paper substrate is quite a big difference.
Usually, there are two variants in the color of kraft paper, white and brown, with the same weight.

When evaluating the weight of kraft paper, usually the most common method is to get grams per square meter, which is short for gsm. As the density for kraft paper differs a lot based on the fiber plant, the thickness for kraft paper may vary much even based on the same weight. So, when we mention kraft paper 45g as below, it should mean the weight per square meter.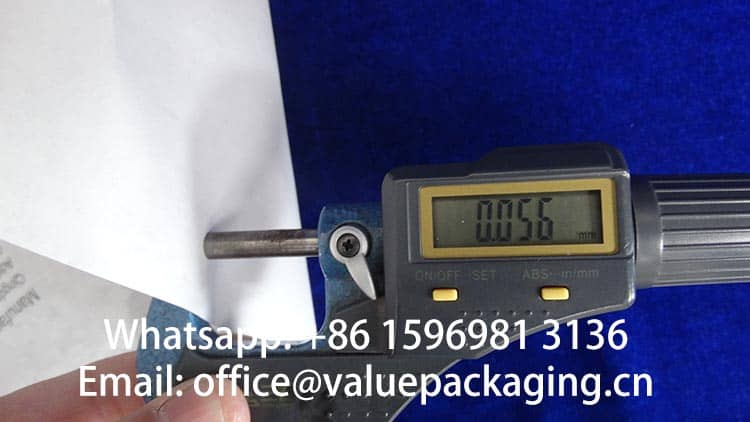 We list a table with the range of thickness against each weight as below, with more weight, the stiffness increase.
| | | |
| --- | --- | --- |
| Weight of kraft paper | Thickness | Stiffness |
| 45g | 51~65 microns | Soft |
| 60g | 70~85 microns | a little hard |
| 70g | 80~100 microns | hard |
| 80g | 90~105 microns | Very hard |
and let's move a little further into each item.
Kraft paper 45gsm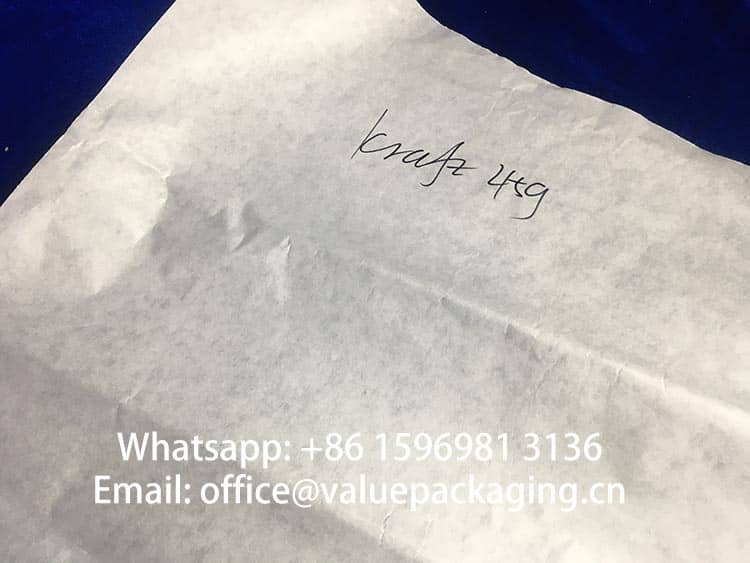 Kraft paper 45gsm is the most adivsed kraft paper in converting to roll foils or standing pouches. As it is soft and thinner, the form and seal of this paper foil laminate would be much easier.
Kraft paper 60gsm
Kraft paper 60gsm would be a little thicker than 45gsm, which is also quite commonly used. This 60gsm can be a good balance of the properties, like stiffness, thickness, cost, hand feeling etc.
Kraft paper 70gsm
Kraft paper 70gsm is able to present paper bags in enough stiffness and standing effect, especially it is futher laminated with VMPET barrier film in the converting industry. Below video shows the stiffness and standing effect for quad seal paper bag and box bottom paper bag, with the details of foil structure as below.
Quad Seal Paper Bag: Kraft Paper70gsm/PET12/LDPE30, total thickness
Box Bottom Paper Bag: Kraft Paper70gsm/VMPET12/LDPE50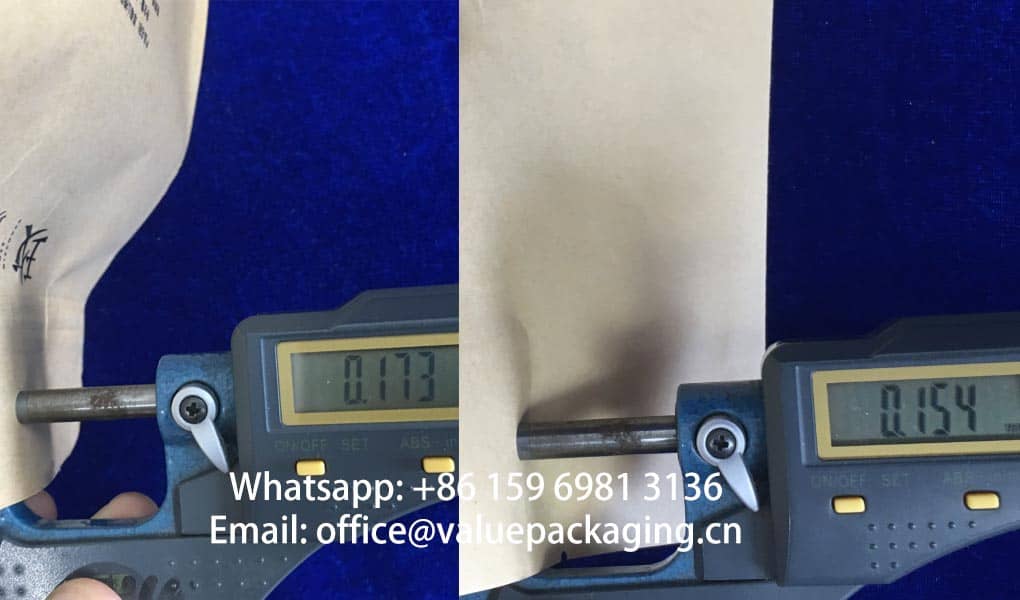 Watch the video for actual understanding.
Kraft paper 80gsm
Kraft papr substrate with 80 gsm would be a lot more thicker than 45gsm, and actually this 80gsm paper is seldomly used in paper pouches, as the final foil laminate is too rigid, and the paper pouch may not be easily to be opened during the filling process.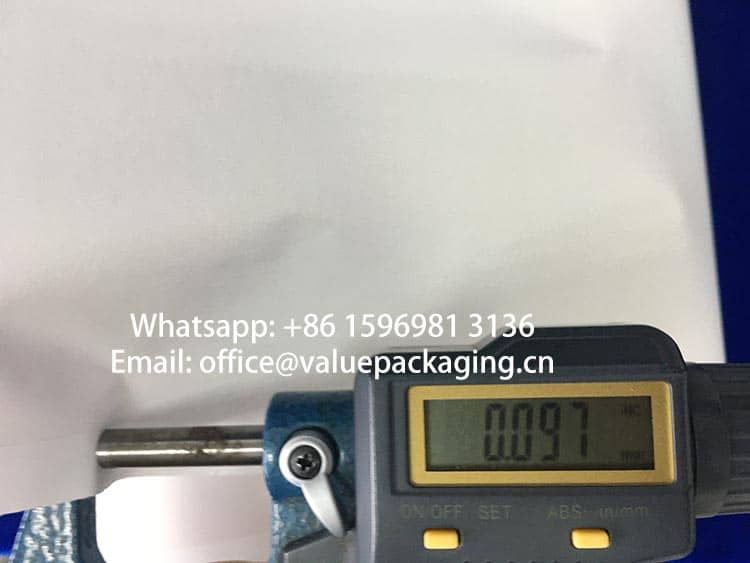 During to the thickness and stiffness, some custumers may like to achive foil laminate with 80gsm kraft paper, which is more cost-effective. You may read here for more understanding on cost-considerations on kraft paper foil materials. Below video shows the compostable kraft papr foil laminate with PLA+PBAT film which can be used for lidding foil for coffee capsule
Ok, now you have already got a good understanding on the weight of most commonly used kraft paper substrate, and hope it helps for you to choose you ideal packages. And you are welcome to reach us for further assistance if you have any specific enquiry.